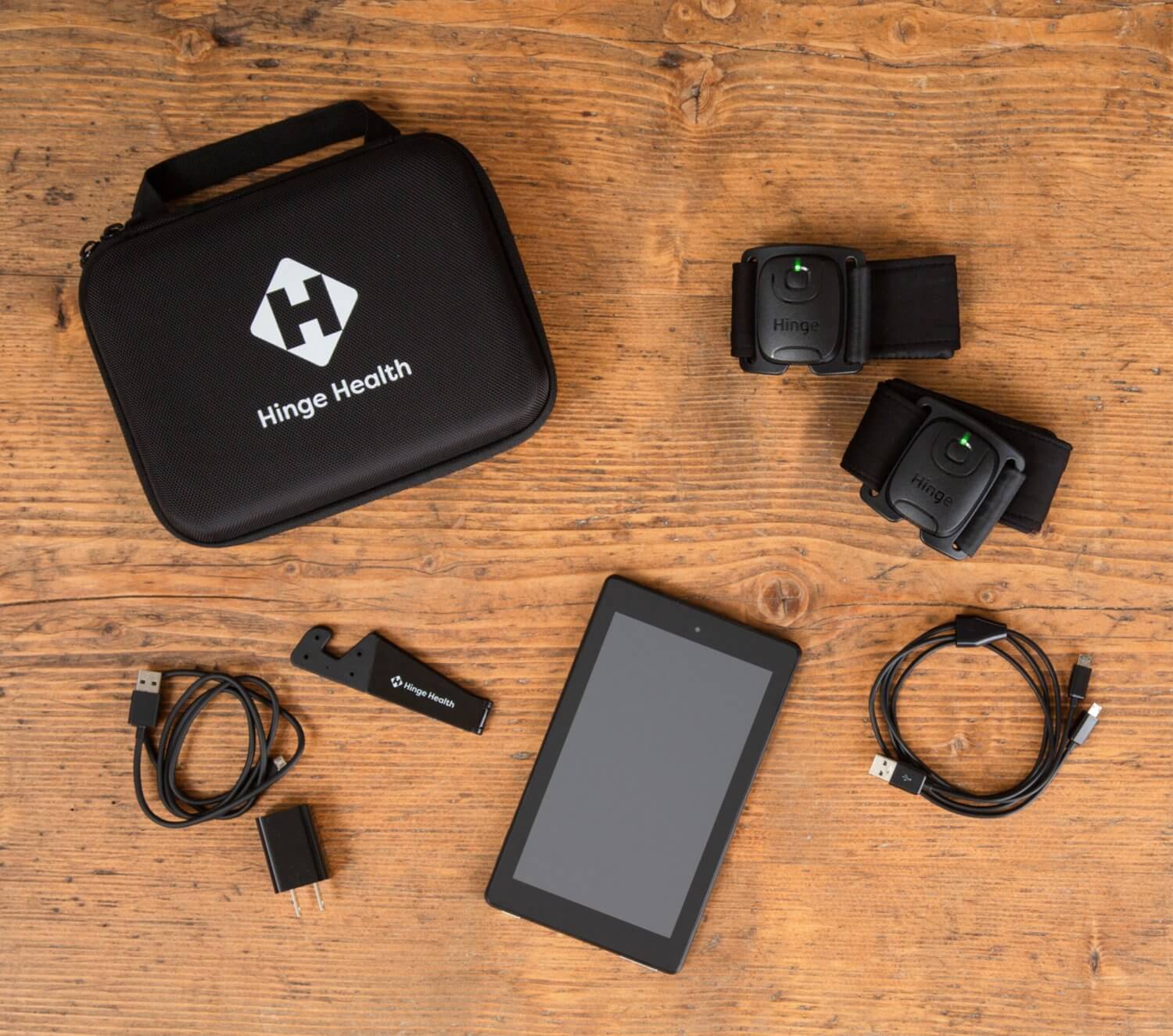 – Backed by Bessemer Ventures, Hinge Health raises $90M in a Series C financing round for its digital musculoskeletal care solution.
– The company plans to use the funding to expand across the MSK care continuum, accelerate employer and health plan market growth, and advance surgery prediction and member support.
---
Hinge Health, a San Francisco, CA-based digital musculoskeletal (MSK) solution, today announced a $90 million round of Series C funding led by Bessemer Venture Partners, with participation from Lead Edge Capital and all existing investors: Insight Partners, Atomico, 11.2 Capital, Quadrille Capital, and Heuristic Capital.
The Scale of the Musculoskeletal Problem
There is a pent-up demand to fix chronic back and joint pain. MSK conditions continue to be a leading cost driver in America's healthcare system – consuming 1 in 6 health-care dollars. Employers spend more healthcare dollars on musculoskeletal diseases than cancer, cardiovascular, diabetes or maternity. The majority of the spend is driven by chronic MSK, which leads to the overuse of elective surgery and opiates.
Delivering Best Practice MSK Care to America's Top Employers
Founded in 2015 by Daniel Perez and Gabriel Mecklenburg, Hinge Health's back and joint pain care pathways combine wearable sensor-guided exercise therapy with behavioral change through one-on-one health coaching and education. Hinge Health is the number one musculoskeletal solution for employers and health plans. Available to millions of members, the company empowers people to reduce chronic pain, opioids, and surgeries.
Health Outcomes/Results
Hinge Health pioneered pairing sensor technology with 10x more physical therapist and health coach member support to deliver the industry's highest engagement and adherence rates. Hinge Health is the only digital MSK solution validated across 4 peer-reviewed studies to reduce chronic pain and avoid surgery. 4 out of 5 employers with a digital MSK solution have partnered with Hinge Health. Over the initial 12 weeks, the average participant who starts the program completed over 30 exercise therapy session
"As pioneers in digital MSK care, we're excited to continue re-defining best-practice care for patients with back or joint pain – conditions so pervasive we all know someone affected," said Hinge Health CEO and Co-Founder Daniel Perez. "We're also really proud there was so much interest in this round from our existing investors, who know us best."
Recent Traction/Milestones
This funding round positions Hinge Health to continue to expand its already commanding market leadership position amongst self-insured employers and health plans, where Hinge Health holds an over 80% market share. Hinge Health will use the funds to expand across the MSK care continuum, accelerate employer and health plan market growth, and advance surgery prediction and member support. . Revenue and customer base both tripled in the final 6 months of the year, and revenue is poised to triple again in 2020.
Moreover, Hinge Health's strong clinical outcomes and enterprise readiness have resulted in 100% client retention over 5 years. As part of the investment, Steve Kraus of Bessemer Venture Partners will be joining the board. Bessemer's portfolio contains over 120 IPOs across consumer, enterprise, and healthcare.
 "US employers and health plans are looking not just for outcomes, but also meaningful engagement and – critically –  enterprise experience and maturity. That's why we've invested in Hinge Health. Rarely have I seen customers more enthusiastic about a product. In all of my customer reference calls (and there were many) the praise for Hinge Health's product and especially their ease of implementation was universal – which explains why they've never lost a customer," said Steve Kraus, Partner at Bessemer Venture Partners.