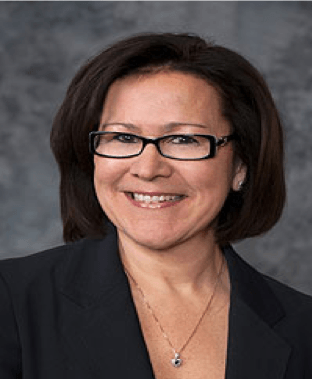 The cost of family health coverage topped $20,000 this year—as much as an economy car. As consumers shoulder higher out-of-pocket costs than ever, health systems are bracing for the impact. 
A recent survey found that while 81 percent of healthcare leaders say rising consumer responsibility will affect revenue, leaders of larger organizations are even more concerned about the toll on finances:
– 33 percent of health system executives believe increased consumer responsibility will have a significant impact on revenue, compared with 18 percent of hospital executives
– 29 percent of leaders for large hospitals say rising out-of-pocket responsibility will have a significant impact, compared with 18 percent of small hospital leaders
The latest data show there is a strong cause for concern: Consumers' out-of-pocket costs rose 14 percent last year, while 47 percent of Americans are on high-deductible plans. 
With so much riding on consumers' ability to manage their healthcare expenses, more healthcare organizations are turning to vendors to engage patients in their out-of-pocket responsibility for care. But how can health systems be sure they are selecting the right vendors to manage this population? Here are three things to consider.
1. What's the Patient Experience Like?
As the volume of self-pay accounts and the size of out-of-pocket balances increase, it's no surprise that health systems are turning to vendors for support, whether through early out recovery programs or affordable patient financing.
Engaging a partner often costs less than devoting staff resources to self-pay collections, with a higher likelihood of return. But taking a close look at the quality of customer service provided is key, especially when the vendor's staff will be the face of your organization during highly sensitive conversations around cost.
Key criteria in rating a vendor's approach to customer service include the following:
– How are staff trained—and how often? Ask for a list of the courses staff take, the credentials of their trainers, and samples of scripts that customer service staff use in navigating complex financial conversations. It's also important to make sure staff undergo training regularly rather than "one and done," especially in an evolving payment environment.
– How will staff be trained on your organization's policies?
It's critical that the partner you select to follow your policies and procedures to ensure continuity in service. The vendor's staff also should be familiar with your organization's financial assistance policies and the processes in place for returning accounts when the circumstances call for this approach.
Culture matters, too. Does the vendor understand your culture, and do their mission and values align with yours? Treating patients with empathy during the patient's financial experience, for example, is a key component of overall satisfaction and, ultimately, loyalty.
2. How Will the Quality of Service Be Measured?
It's one thing to "talk the talk" when it comes to providing excellent customer service. It's another to back up assurances with data and careful, continual review. The best organizations monitor customer service calls by individual employees. Some do this by having managers randomly listen to live calls and provide one-to-one feedback afterward. Others record calls and enable managers to select a sample to listen to, then share insight with employees during regular performance evaluations.
Other quality indicators include:
– Call response times
– Abandonment rates
– Collection rates
– Patient satisfaction
One tip: Ask to listen to calls made by the customer service team yourself before signing an agreement.
3. How Will You Gain Visibility into Performance?
Engaging patients in paying their out-of-pocket costs isn't easy. Consumers with high out-of-pocket costs after insurance pay at a similar rate as uninsured patients, one study found. With so much at stake, it's important for healthcare revenue cycle leaders to have total visibility into their vendor's performance. Ask for sample dashboards the outsourcing partner will use to share performance and find out how often data will be reported and how the data will be shared. Some organizations offer access to a portal that updates data daily, while others may present data monthly.
Metrics that should be reported on this dashboard include:
– Number of calls made and net calls handled
– Monthly and yearly collection goals and percentage of goals met by month and to date
– Number of complaints received or issues delegated to managers (with a separate report on trends seen)
– Number of accounts referred to bad debt after collection efforts have been exhausted
Carefully evaluating revenue cycle and payment plan vendors based on the quality of customer service, success in engaging consumers, and the level of transparency provided to clients will better position you to make the right decision—for your organization and your patients.
About Sue Czubala
Sue is the Chief Client Officer for AccessOne. In her thirty years of healthcare revenue cycle experience, Sue has transformed many mid-to-large-sized physician practices and healthcare organizations into models of efficiency. Her experience is in the academic and private practice environment as well as skilled nursing facility revenue cycle operations and several years at a large consulting firm.