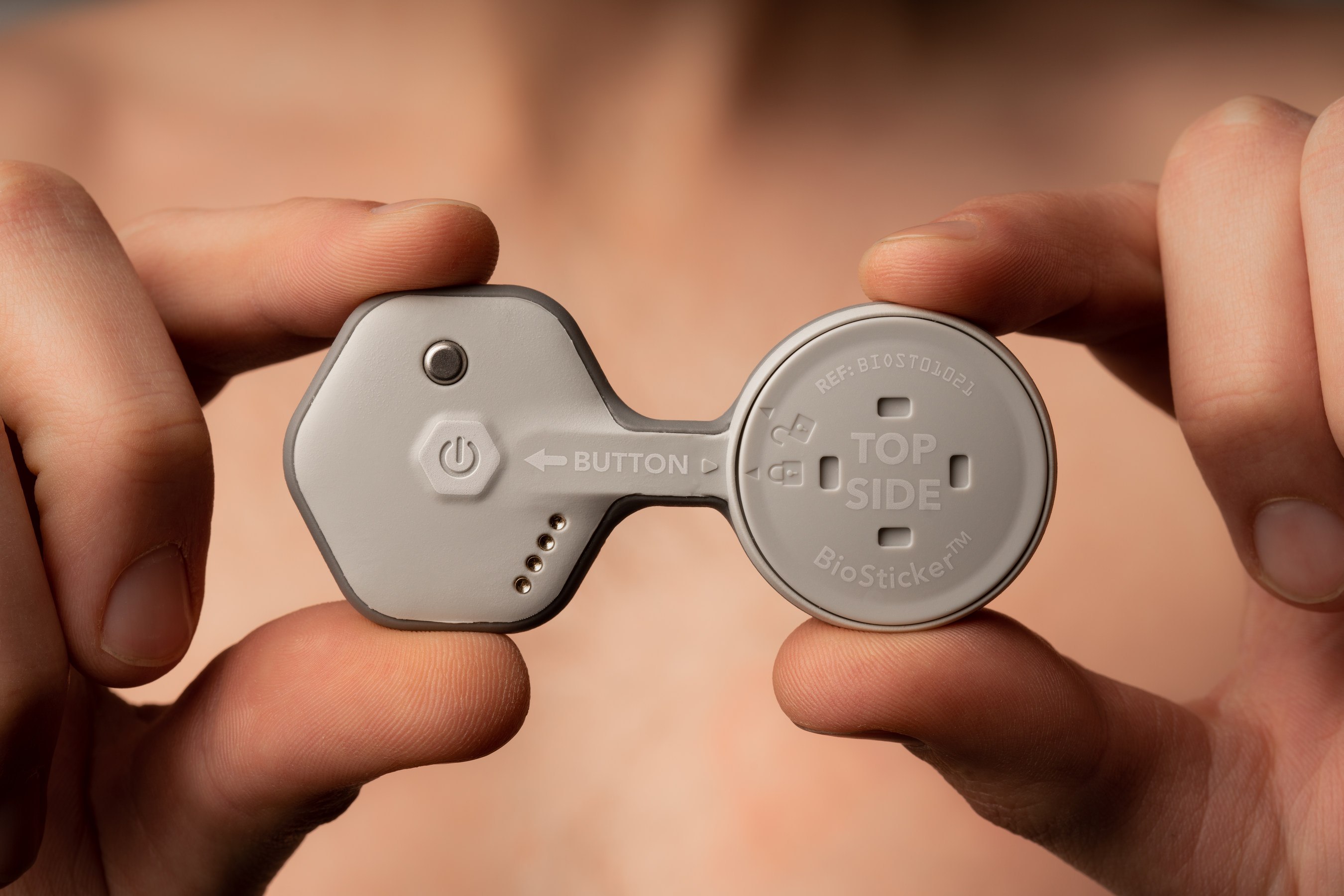 – BioIntelliSense announces FDA clearance of the BioSticker, the first single-use medical device enabling 30 days of continuous vital signs monitoring.
– The FDA-cleared BioSticker medical device is designed to be discreetly worn on the upper left chest for effortless remote data capture and a simplistic "stick it on and forget it" patient experience.
BioIntelliSense, Inc., a continuous health monitoring and clinical intelligence company, today announces the U.S. commercial launch of its medical grade Data-as-a-Service (DaaS) platform and FDA 510(k) clearance of the BioSticker™ on-body sensor for scalable remote care. BioIntelliSense offers a new standard for Remote Patient Monitoring (RPM) by combining an effortless patient experience with medical grade clinical accuracy and cost-effective data services.
Scalable Remote Care Meets Medical Grade Intelligence
The BioSticker is an advanced on-body sensor that allows for effortless continuous monitoring of vital signs and actionable insights, delivered to clinicians from patients in the home setting, thereby creating unique opportunities for early detection of potentially avoidable complications.  Its medical-grade Data-as-a-Service (DaaS) platform seamlessly captures minute-to-minute vital signs, physiological biometrics, and symptomatic events through an effortless patient experience.
Through the platform's data sets and analytics, highly efficient care is now possible at a fraction of the cost of traditional remote patient monitoring.   The physician-prescribed BioSticker is the first single-use medical device for up to 30 days of continuous vital sign monitoring and personalized clinical intelligence via the BioReport.
BioIntelliSense is built on the foundation of a sophisticated team of engineers and data scientists with decades of expertise in wearable sensor development. With these distinctive capabilities and proprietary technologies, the company is poised to help transform care delivery under the leadership of Dr. Mault, an industry veteran who has an accomplished business and clinical career that has culminated in a number of successful connected health ventures. Through the platform's advanced analytics, clinicians will now have access to high-resolution patient trending and reporting to enable medical grade care in the home.
Strategic Partnership with UCHealth
BioIntelliSense has established a strategic collaboration with UCHealth and its CARE Innovation Center to demonstrate the value and clinical applications of the BioSticker device and medical-grade services. This alliance is committed to developing and validating new models of data-driven care that are patient-centered and built for scale.
Why It Matters
We are at the inception of a remarkable new era in healthcare that will employ medical-grade sensor technologies to effortlessly capture remote patient data and generate personalized clinical intelligence," said James Mault, MD, FACS, CEO of BioIntelliSense