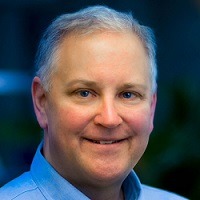 Mark Martin, Director of Payer Solutions for Availity
Value-based healthcare demands meaningful payer-provider collaboration. However, burdensome administrative processes and inefficient solutions stunt the ability of payers and providers to share data, manage risk, validate credentials, process claims, control costs and optimize the consumer experience.
These information bottlenecks are most acute in the area of provider data management (PDM). Each year, payers and providers spend more than $2 billion on inefficient and redundant tasks aimed at ensuring the accuracy of provider data. And yet, according to a recent report by the Centers for Medicare & Medicaid Services (CMS), 45% of Medicare Advantage physician directories contain inaccuracies, including incorrect office locations and phone numbers, as well as erroneous information on whether a given provider is accepting new patients. Poorly updated directories not only create barriers to care, but they also put consumers at risk for unexpected medical costs if they visit an out-of-network physician.
Capturing provider data in a timely manner presents additional challenges. From the providers' perspective, correcting or updating information is yet another time-consuming data request from the dozen or more health plans with whom they contract.
Each payer has different questions and unique ways of accepting information. For example, health plans often update provider data annually as part of the contract and credentialing process, using this information to populate provider directories and other vital back-end systems.
For providers, documenting this information takes time, as a detailed record can track up to 380 distinct line items, including service locations, billing locations, payment locations, specialties, certifications, affiliations, office hours, and languages are spoken. After receiving updated information from a provider, the health plan might call to verify that information, which places a huge burden on the shoulders of providers and their administrative staff.
In this challenging environment, there is little incentive for provider collaboration.
In response, health plans have built a variety of online portals and other online tools to improve communications with providers. In doing so, however, they've lost sight of the fact that providers work with many other health plans. For providers and their staff, having to use multiple portals—each with its own design and navigation—makes communicating with different health plans tedious and complicated. 
Incenting providers to update and attest to the accuracy of their information requires a different, more intuitive strategy.
A Single—and Intuitive—Source of Truth
The best and most intuitive solution to the provider data problem are multi-payer platforms. These solutions give providers a single point of entry and streamlined navigation.
This technology-focused solution can leverage the strength and market participation of many health plans, giving providers a single point of entry and streamlined navigation. Rather than moving between completely different interfaces, menus and commands are shared across workflows—and across plans.  Additionally, multi-payer platforms see provider activity across health plans which improve the ability to sense potentially inaccurate data that single health plans systems would miss. This reduces the burden on providers to piece together individual health plan data and makes it more likely that they act more consistently.
Many health plans still rely on legacy systems where provider data is stored in multiple, disconnected databases. As business requirements have evolved, organizations have implemented incremental stop-gap measures to address data limitations, but these don't address the core challenge: the lack of a single source of truth. Therefore, to create directories, provider data must be cross-referenced against multiple systems, which means it's more likely to contain redundancies and incomplete or incorrect data. 
Take, for example, whether a provider is accepting new patients. Most health plans capture this data as a binary—yes or no—field, but the reality can be more nuanced. A provider specializing in a certain branch of medicine may be willing to accept patients that meet certain criteria, but not the general population. Or the specialist may be able to accommodate new patients at one service location, but not at another.
Additionally, providers don't have to manually complete forms and figure out how to submit them, and they don't have to manipulate their data to accommodate the health plan's preferred data structure. The benefits are similar on the health plan side, as each health plan receives up-to-date, accurate information in formats that their systems can consume and use. The plans don't need to analyze submissions to verify that similar but unique specialty names, addresses, or certifications are consistently used. In addition, health plans can greatly improve their chances of getting up-to-date data from providers by making it part of the existing workflow.
Incenting the Provider
Additionally, it's important for health plans to educate providers on how accurate data helps their business:
Reducing claims denials. Claims are sometimes denied because a piece of information submitted in the claim conflicts with data the health plan has on file. Something as simple as an address mismatch can be the difference between a claim that's promptly paid and one that sits in limbo until the data issue is resolved.
It improves the patient experience. Every day, providers get patient calls to make appointments, only to find out that the provider isn't in-network, isn't accepting new patients or that the physician they wanted to see is unavailable. It's frustrating not just for patients but for providers, who must contend with no-shows or canceled appointments.
It simplifies referrals and authorization requests. Online referral and authorization forms rely on accurate information about the provider and the specialists to whom patients are referred. Forms that are prepopulated but require corrections waste staff's time and can introduce errors. Authorizations can also be denied when there's a mismatch between the information you submit in the request and the payer's information.
It reduces administrative costs. Inaccurate and incomplete information drives up costs across the healthcare industry. Just as medical care is most effective when the physician has a complete picture of the patient's information, administrative processes work most efficiently, and providers and health plans work together best when all information is up to date.
Conclusion
Simply improving the quality of provider directories shouldn't be the goal. Instead, as health plans address the underlying problems of organizational silos, legacy systems, and manual processes, they are making it easier for providers and health plans to share quality and risk information; reducing the number of requests to providers by asking the right person for the right information at the right time, and improving adoption of data management systems by allowing providers to quickly and easily update their demographic information and send it to all participating health plans.
With access to timely and accurate data, health plans are better able to manage costs, improve engagement with providers, and ensure members have the information they need to make informed healthcare decisions.
About Mark Martin
Mark Martin is the director of payer solutions, provider data management, for Availity, a revenue cycle management (RCM)-based health information network provider that facilitates over 4 billion clinical, administrative, and financial transactions annually.