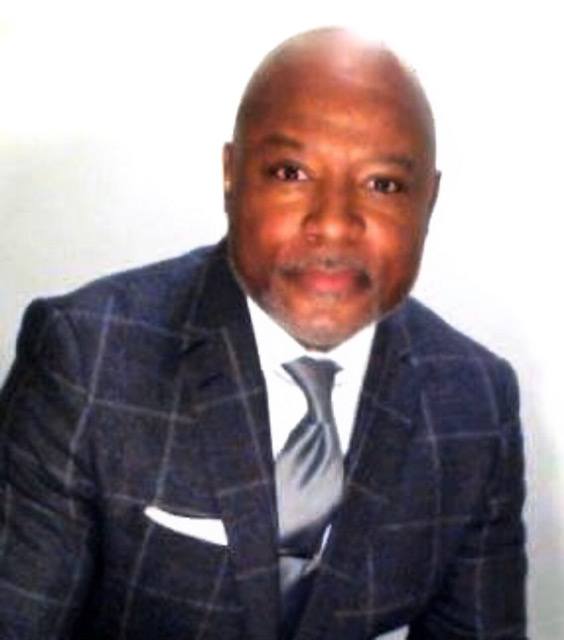 2020 will mark the end of the beginning of Social Determinants of Health (SDoH).
One would be remiss not to give pause and to consider how much time it has taken to get to this pivotal period in US health and healthcare delivery and, focus on the cornerstone "why" healthcare must, with a fierce urgency, step into the twenty-first century of US healthcare delivery. Meaning, it has taken nearly seventy years to go from the World Health Organization identifying the profundity of SDoH influence on individual health to its emerging mainstream interventions of today and tomorrow.
1. SDoH SaaS Mergers and Acquisition Activity
Over the past five years or so SDoH SaaS companies have been sprouting up across the US healthcare landscape. They include however are not limited to Unite Us, Healthify, Now Pow, Aunt Bertha, former TAV Health and the list grow's on. There is a grave need to connect Hospitals, Physician Practice, Payer Organizations, and Community Based Organizations throughout the fifty states of America. Scalability will be crucial. As result, and given common denominators of the aforementioned SDoH SaaS solutions and capabilities of blockchain and artificial intelligence technology the market will likely see one or more SDoH SaaS Mergers and Acquisitions as the SDoH market streamlines. This emerging market will be the result of unprecedented SDoH sector investment from among diverse wealth investor resources.
2. Value-Based Care
Value-Based Care is well understood by hospital and healthcare system executive leadership in the know to be the catalyst to expanding and scaling SDoH solutions across America. As result, given the antithesis impact of Fee for Service on SDoH, we will likely see further erosion of utilization of Fee For Service healthcare models, which will be the inherent aftermath of this new frontier we today call Social Determinants of Health. With an estimated $1.5 trillion dollars in healthcare spend cutting potential on the line, linked to SDoH, this transformational change is inevitable.
3. Rise of Personalized Digital Physical Exam Screening (PDPES)
SDoH SaaS popularity has grown in large part due to its capability of reducing hospital readmissions, tracking, measuring, and proving whether SDoH has been addressed in real-time, thus so-called tracking The Whole Patient Journey beyond hospital walls. However, there exists an inherent flaw within this particular patient continuum construct. Meaning how can one claim with certainty to address SDoH and/or track the whole patient journey without including precision medicine at points of care?
This vital inadvertent miss-step within the whole patient journey will give rise to augmentation of the traditional physical exam whether inpatient care or outpatient care, i.e., the Personalized Digital Physical Exam Screening (PDPES), a real-time objective health data screening solution that intervenes and may be used as predictive health solution transforming breakdown of genetic predisposition resulting from the zip code equals health and life expectancy healthcare inequity phenomenon under auspices of phenotyping.
4. Redefining Closing The Loop on SDoH
Medical imaging can serve as a non-invasive yet direct measurement of various tissues and organs in the human body. MRI is a modality that can provide a deep look into the human body without any radiation or contrast agent. This data can further be processed automatically using artificial intelligence algorithms to create quantitative metrics that could provide actionable insights. Such meaningful data obtained routinely can be used as quantitative biomarkers of health status. Accordingly, Closing the Loop on SDoH will be redefined and may be scaled expeditiously & universally due to the estimated $200 cost with a 10 – 15-minute time frame that fully completes the PDPES process.
5. Hospital Supply Chain Beyond Hospital Walls
Closing the loop will also be markedly enhanced by new models of Hospital Supply Chain Beyond Hospital Walls into the local community. A significant issue and challenge of healthcare are labeling patients "noncompliant." Often times this may result as patients post-hospital discharge are unable to procure (access) through prescription within the outpatient setting and local community the very pharmaceutical drugs, medical devices, and/or medical equipment that has been instrumental in getting patient health status stabilized or controlled. As a result, the patient may fall into noncompliant status and how they are then perceived thereafter by physicians, hospitals, and insurance providers may become detrimental to patient health and healthcare notwithstanding the total cost of care implications.
6. Innovative Retail Pharmacy SDoH Over The Counter Solutions
Innovative Retail Pharmacy SDoH Over The Counter Solutions will transform the role of local pharmacies in patient health and healthcare. As added value service and/or revenue streams retail pharmacies will begin to offer social determinants of health solutions from health screenings to connecting patients further on in the SDoH continuum, i.e., food, clothing, transportation, temporary housing, employment, etc. The retail pharmacy is uniquely positioned to take the lead on Personalized Digital Physical Exams at the community level when and where it may matter most and become the premier catalyst to transforming population health.
PDPES is a physical health exam screening delivered by way of MRI technology that is upgraded without compromise to MRI technology efficacy. The result is quantitative objective physical health data. Whether through community pharmacy's direct investment in MRI units on-site or, partnering with local MRI mobile and/or established brick and mortar facilities Personalized Digital Physical Exam Screening may be delivered without hassle factor to patient or healthcare provider.
No one knows with absolute certainty what the further may hold. However, in matters of individual, community, population, and public health social determinants of health solutions shall forever remain a staple in healthcare delivery both within the US and all developing nations abroad.
About JohnMatthew Douglas
JohnMatthew Douglas is the President and Founder of iPressForward LLC and has over 20 years of diverse US healthcare sector experience. During the span of his healthcare career, JohnMatthew has evolved to more greatly serve the community, population, and public health, most notably Social Determinants of Health. JohnMatthew's passion to serve community and US healthcare delivery fuels his tireless career commitment.
In recent years under the company name iPressForward, LLC he has consulted venture capital investment firms, marketing agencies, and global startups sharing his passion, wisdom, and subject matter expertise understanding of social determinants of health, healthcare group purchasing, community health, and US healthcare delivery and systems. In addition, he has severed as Board Trustee for the esteemed "Upstate, NY Leukemia & Lymphoma Society" advocating on behalf of blood cancer patients and, has collaborated fundraising and donating to blood cancer research and, supported the local community with the support and inspiration of his wife of 23 years, Sha Rose Douglas.