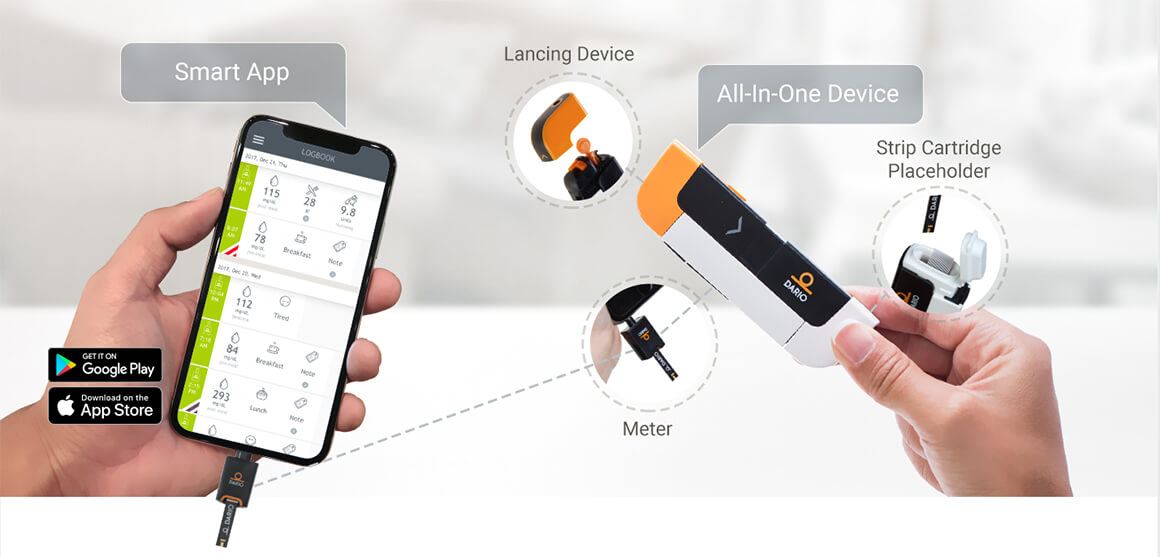 DarioHealth announce it is expanding the retail distribution of its digital diabetes management program through Walmart.com.
– Through Walmart's online distribution channel, DarioHealth will offer Walmart consumers MyDario, a complete digital solution to manage diabetes, hypertension, nutrition, and exercise.
Global digital therapeutics innovation provider, DarioHealth Corp. (NASDAQ: DRIO) announced today the launch of the Dario-powered digital diabetes program on Walmart.com. Walmart is the largest retailer in the world and is the second-largest e-commerce retailer in the U.S. In addition is also an innovator in healthcare, piloting several initiatives such as opening its own Walmart Health centers and creating a Home Health Care section on Walmart.com.
The Dario Blood Glucose Monitoring System Overview
The Dario Blood Glucose Monitoring System combines five essential tools to simplify diabetes management: (1) a sleek, all-in-one smart glucose meter, (2) a personal diabetes progress monitor, (3) on-demand data sharing, (4) emergency hypoglycemia alerts with GPS locator, and (5) a carb counting tool.

The Dario digital diabetes app is among the most downloaded and highest rated healthcare apps, with a 4.9/5.0 star rating and over 8,000+ reviews on the Apple store. Its Net Promoter Score (NPS), a measure of willingness of customers to recommend a company's products or services to others, is +77, considered "world class" and the highest in its category, on a -100 – +100 scale.
"Walmart strives to offer its shoppers health solutions that will help them manage their own health in the most efficient way possible. We are excited to access Walmart's online distribution channel given the extremely high volume of annual visitors. We will offer Walmart's consumers MyDario™, our complete digital solution to manage diabetes, hypertension, nutrition and exercise. Our system is affordable and supported by a large body of clinical evidence that we believe demonstrates that Dario significantly and quickly improves the health and wellness of its users. We believe that the positive results seen while using our system reinforces engagement and are part of the reason why users rate Dario as one of the best solutions for managing chronic conditions," said Olivier Jarry, DarioHealth's President and Chief Commercial Officer.