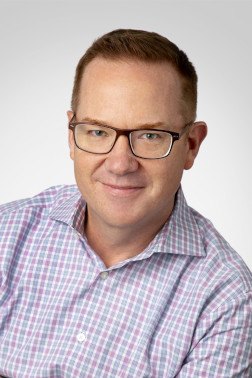 We all know the pleasure of interacting with technology that does exactly what it's designed to do. Whether it's getting to your destination via Waze, reserving dinner through OpenTable or making an electronic payment through Venmo, applications that work have one important thing in common: they are designed with a purpose and are the true experts in getting exactly that thing done seamlessly.
But professional industry software, especially when it comes to healthcare, is a lot more complex. Software needs to integrate with other systems and be able to process multiple advanced workstreams while complying with data privacy regulations and advanced security requirements. Given that complexity, there often isn't one dedicated piece of software developed to do exactly what is needed. While some industries try to adapt a legacy, monolithic solution like Salesforce or SAP and retrofit it to a specialized industry, this approach isn't effective for the pharma patient services sector.
When building a platform to address the unique needs of the pharma patient services field, five principles are essential:
1. Pharma patient services needs a dedicated technology solution.
Using a generic sales customer relationship management (CRM) is not the best starting point to facilitate workstreams in the highly specialized and regulated pharma patient services sector. Features like communication consent management, benefits investigations, medication reminders, and adverse event reporting are all very specific to the patient services field. These features need to be built in from the onset of the technology, not rebuilt for every new program launch, a process which drains precious developer hours. The industry needs a platform that comes out of the box with full baseline functionality already loaded, with extra configuration needed only to meet the specific brand requirements of the program.
2. Only the highest level of operational excellence is acceptable.
When executing on the different reimbursement and support services for patients and offices, vendors need a robust quality management system that is structured to meet client standards and contractual obligations, as well as provide policies and procedures that are in line with industry best practices and regulatory requirements. This includes a set of specific software requirements for privacy and security features, and a software development and validation process that ensures the platform meets FDA 21 CRF Part 11 requirements.
3. Integrations are key.
The right data need to be available to the right patient services roles in real-time so that jobs are carried out in the most efficient and helpful way possible to ensure patient success. Data exchanges with pharma hubs and specialty pharmacies are critically important because they allow reimbursement specialists, field roles and case coordinators to see the status of a prescription in real-time while they are engaging with patients or clinicians. Without this visibility, touches by different parties will be disconnected, without awareness of each other's next steps. In addition, the back-and-forth of patients connecting with different parties to find out the status of things like medication approvals, reimbursements and refills will be visible and accessible to all users.
4. Technology built for users with the best patient experience in mind is better technology
The user experience should be the starting point for creating patient services software and should be integrated and coherent across all touches, as the interface directly drives a certain type of communication with patients. For example, designing a user interface around the patient, around assessing the specific challenges the patient is experiencing and around how to best address those issues results in a much more helpful and problem-solving type of communication, making better use of expensive call centers and field personnel time. In contrast, a database-driven user interface that connects call center agents with patients in a less personal, "data-collection" kind of way doesn't provide patients with a quality, human touch experience.
5. One size does not fit all
Based on thousands of patient conversations, we've learned that sending a standard cadence of content doesn't engage people or help them in a meaningful way but that investing in technology with prebuilt pharma-specific features that personalizes their experience does. It's essential to use assessments to identify barriers, barrier features to further specify and address those issues, and classifications to outline specific follow-up steps a patient will receive to address their specific barriers. This creates a unique treatment experience for each patient.
Given the explicit handling of protected health information, the FDA oversight on delivery on label and the highly competitive market for certain products, there's too much on the line for those in the pharma patient services industry to use a generic piece of software that in its core is not designed specifically to make those services as productive as possible. There's a level of complexity in reimbursement workstreams, a particular detail in the rules for communication opt-ins and enrollment, and a sensitivity around adverse events that needs to be understood and managed by dedicated technology that is not only getting the job done, but is also a pleasure to use.
About Thom Doyle
Thom Doyle, president, and co-founder of Boston-based Human Care Systems that helps biopharma companies deliver better patient experiences and outcomes. Thom is a key part of the team that invented Resilix™, a treatment experience platform built specifically to help pharma improve the productivity of patient services. Thom holds degrees in Economics and Chemical Engineering from MIT.