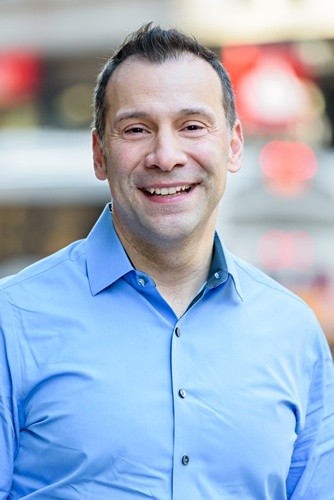 Managing healthcare data is a special kind of a nightmare for IT professionals. First, the industry is highly regulated. The Health Insurance Portability and Accountability Act (HIPAA) requires strict attention to a complex set of rules governing access, security and privacy. A failure to follow them can result in heavy fines and ruined careers.
Then, there's the problem of capacity, because, in healthcare, not only is the amount of data doubling every two to three years, but individual files are also exploding in size, especially as medical images move from two to three dimensions, which can make them 10 to 20 times larger than before. These records need to be readily accessible to care teams, which may be spread not just across a sprawling hospital campus, but also across completely different geographical locations.
And, finally, data and applications must be secured and protected, a challenge that has become all the more important in recent years as healthcare institutions have become a favorite target for ransomware attacks.
Traditional storage technologies can't address these challenges effectively. To ensure there's enough capacity, the organization must either buy far more storage than it will need for the next couple of years or face buying new boxes every 12 to 18 months. Regarding security, ideally all data will be encrypted in-transit and at-rest, but managing fully encrypted data is complex, expensive and, if not done right, a big drag on performance. And backing up all that data not only increases capacity requirements, but it demands constant babysitting.
Plus, with traditional backup and disaster recovery (DR) systems, most organizations back up just once or twice a day, because the traditional backup process can place a lot of a strain on network resources. That leaves a lot of medical data vulnerable to a permanent loss in the event of accidental deletion, corruption on the cyberattack. And even for data that is properly backed up, recovery is slow, taking hours or even days to complete, especially for large data sets. That's far too long, especially when lives are at stake.
Solving The Cloud's Latency Problems With The Edge
Initially, many healthcare organizations looked to the cloud to solve their capacity and access challenges, but they quickly discovered that the cloud alone is insufficient, because it has serious latency problems that even the biggest pipes can't overcome.
The big public cloud providers have built their enormous facilities in sparsely populated areas near renewable energy sources, where land and power are cheap. They're hundreds, sometimes thousands of miles from the large metro areas where most healthcare organizations are located, and at that kind of distance, significant latency is unavoidable, even with data traveling at the speed of light.
The only way to eliminate this latency is to move data processing and other network activities closer to endpoints. By combining the cloud with edge computing, organizations can finally stop managing on-premises storage equipment and take advantage of hybrid storage-as-a-service, which can provide accessibility, scalability, security and regulatory compliance.
One of the cloud's biggest advantages when it comes to storage is its unparalleled scalability. If a healthcare organization needs more capacity, it's there in a few mouse clicks. No need to order, deploy and manage additional boxes. And when the cloud is paired with the edge, an intelligent caching algorithm can keep both hot and warm data close to the end-user to provide fast performance, all while taking advantage of the cloud to store the master copy of all data as well as backups.
The service provider should make it just as easy to scale down as it is to scale up. Customers should pay only for the amount of usable storage it requires at any given time, and the bill should be predictable. An organization shouldn't have to pay egress fees to a cloud provider to access their data.
Security and Data Protection: Thwarting Ransomware Attacks
Concerning security, any storage service must encrypt all data both in-transit and at-rest, with only the customer controlling the keys, and it must do so without slowing down the network. Ideally, the service will also transmit data over dedicated private lines instead of the public Internet, for additional security and improved performance.
In this era of constant ransomware attacks, security can't be separated from backup and DR. Data needs to be backed up several times an hour, with no impact on the production environment, and recovery should take minutes, not hours, to get up-and-running again. Additionally, backups stored in the cloud need to be "air-gapped" in case of a ransomware attack. If the malware can travel across the network to encrypt backups, the organization loses its last line of defense and will have no other recourse than to pay the ransom.
Typically, an air-gapped system is completely disconnected from the network, but in fully automated service, that's not possible. Nevertheless, an air-gap can be emulated to achieve the same effect. Backups should be saved in the cloud as read-only, and the ability to access them should be protected via two-factor authentication. In this way, ransomware is prevented from accessing and destroying backup files.
It's important to thoroughly vet and test any storage service. Start small and expand once you're confident that your provider can deliver all of the capabilities listed above. But it's clear, thanks to the rise of edge computing, healthcare organizations can now safely and reliably take advantage of storage-as-a-service to liberate themselves from the pain of managing on-premises storage infrastructure — without sacrificing security or performance.
About Laz Vekiarides
Laz Vekiarides is the co-founder and CTO of ClearSky Data. For over 20 years, he has served in key technical and leadership roles to bring new technologies to market. Prior to starting ClearSky, he served as executive director of software engineering for Dell's EqualLogic Storage Engineering Group.