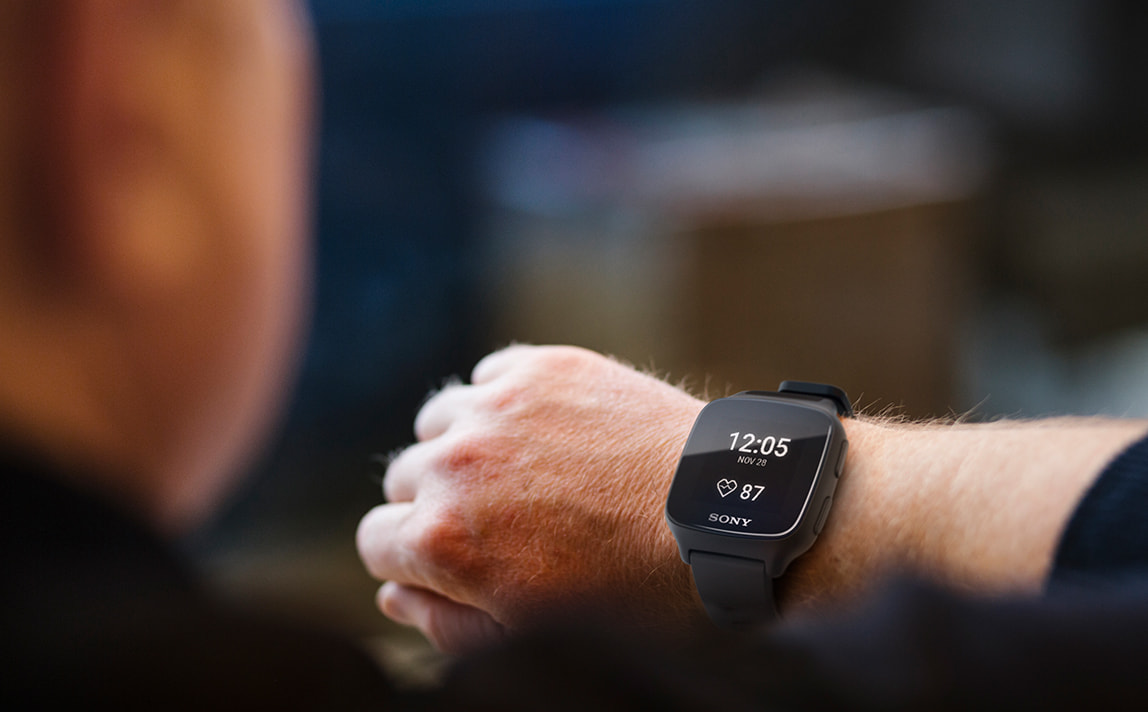 – Sony unveils mSafety mobile health platform in the U.S. for the first time at Connected Health Conference in Boston, Massachusetts.
– mSafety platform combines a programmable wearable with a backend solution so any organization can easily build unique, scalable, and secure mobile health and remote monitoring applications.
Sony, today announced it will preview its mSafety mobile health platform in the U.S. for the first time today at Connected Health Conference in Boston, Massachusetts. Sony's mSafety platform – which includes a connected wearable device (wristwatch) and a secure backend solution – is a B2B solution that provides partners with a ready-made platform on which they can develop and scale their own unique mobile health applications or remote health monitoring solutions.
With the market for connected health and wellness apps and devices expected to grow to more than $600 billion in a few years, businesses both from inside and outside of healthcare are eager to capitalize. But, the cost of developing a fleet of proprietary healthcare wearables, along with managing them via a secure cloud backend solution are huge barriers to market growth.
Value-Add Remote Monitoring Health Services
Whether it's for people living with chronic health conditions, like diabetes or cardiovascular disease, or for at-risk seniors living in their own homes, mSafety platform partners will have everything they need to build new, value-add remote monitoring health services. The platform combines a low-complexity connected wearable and a secure back-end solution to ensure bi-directional data flows seamlessly
mSafety platform Key Features
The mSafety platform also delivers on multiple markets needs, including:
● Low-energy consumption – The wearable device uses energy-efficient IoT connectivity Cat-M1 and BLE, leading to long wearable battery life (7+ days);
● Ready to build on – The wearable device is user-friendly, and the platform is optimized for partners to build almost any remote health monitoring use case;
● Simplicity with sophistication – The mSafety platform includes device fleet management support, including over-the-air software updates and upgrades – in addition to sophisticated backend technology that can support complex algorithmic intelligence and data-processing;
● Reliable security and privacy – The mSafety platform includes end-to-end data encryption, ensuring security and privacy for data communication;
● Connectivity – The wearable device is always connected and includes bi-directional communication, which enables more proactive services and innovations; and
● Partner Trust – The mSafety platform is built with the quality standards of Sony.
On The Record
"The mSafety platform was built with a specific purpose in mind, to improve health and save lives," said Anders Stromberg, head of the Wearable Platform Department at Network Communications, Europe, in Sony Group. "We're excited to provide a first look at the mSafety platform here in the U.S. and build new partnerships with remote monitoring and mobile health companies that are looking for a platform to help them securely improve their offerings."