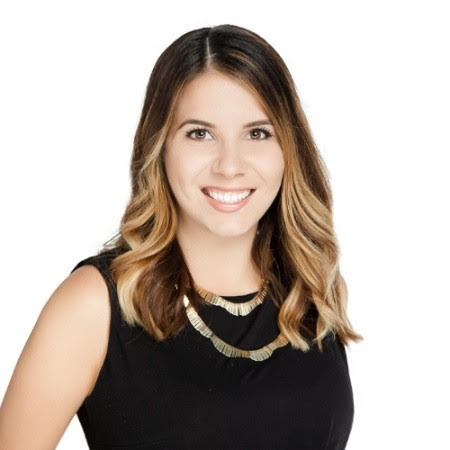 Digital health is growing at an unprecedented rate, hitting a recording-breaking $14 billion in funding in 2018 alone. Healthcare has always been a place for innovation, but pair this remarkable growth with the clinician burnout problem that's plaguing our industry, and we have an incredibly urgent need for a workplace revolution on our hands.
Here is how technology is playing a role in changing the future of work in healthcare.
Healthcare is becoming more human
We usually associate technology with removing the human element. With digital health, the opposite is true. Healthcare is becoming more human for clinicians and patients alike.
Clinicians are gaining new career paths that offer autonomy and flexibility–something that hasn't been a possibility in healthcare until very recently. Today, nearly 1 in 5 physicians use telehealth. That number is expected to grow to over 60% by 2022, many citing burnout and a desire for work-life balance as the reason they plan to adopt new technology.
Patients are also gaining increased accessibility to care. Instead of technology putting a divide in the patient-doctor relationship, we're seeing cost and location fall away as barriers to seeing a doctor more regularly. As technology helps the doctor's office move into the patient's home, there's been a shift in focus to total healthcare vs. healthcare on an "as needed" or emergency-only basis.  Patient-doctor relationships are becoming more intimate as they work together on a more consistent and proactive approach to address health concerns like nutrition, mental health, insomnia, and more.
Tech is shattering healthcare's glass ceiling
Like most industries, women in healthcare often face derailing their careers as they take on caregiver roles for kids or aging parents. Studies show that when women take these career detours, it's difficult to regain momentum and maintain parity with male counterparts in the industry as they're often passed up for promotions and pay increases.
Digital health is changing this reality. With more flexible career options that allow clinicians to work when and where they want, women have the ability to tailor their schedules around other responsibilities in life. Instead of asking themselves "can I still work," they now get to decide "when and how am I going to work."
As we put that power and autonomy into clinicians' hands to live their lives and also maintain a career, we're not just seeing an increase in women in the workplace. Holistically, we're seeing clinicians reconnect with their original reason for pursuing this profession–to help patients.
Consumer experience is moving to the forefront of patient + clinician interactions
The continued growth of the direct-to-consumer industry is requiring a new standard of quality in healthcare. The patient experience is becoming a consumer experience, and today's consumers are incredibly savvy.
As patients begin paying for more of their healthcare out-of-pocket, they're expecting the same level of service and quality they'd receive from any other consumer brand. They're demanding impeccable customer service, more transparency and are critically examining the cost-value of the service or product they're receiving.
What does this mean for clinicians in the workplace? It means that "bedside manner" will look significantly different than traditional patient interactions in a hospital or clinic. Patients will desire a seamless experience, no wait time, information, transparency, and more. However, clinicians aren't customer service agents. They, of course, still need to draw the line in making decisions that are in a patient's best interest–not in a consumer's best interest.
We'll continue to see conversations around this emerge as we find a balance in the industry between delivering great service and meeting a patient's healthcare needs. For example, recent findings suggest that telehealth services could be contributing to an increase in antibiotic prescriptions in children.
In part, the answer to issues like this will be a renewed focus on continuing education for clinicians in digital health. To successfully navigate this space, clinicians will need customized resources that are continuously updated with current best practices and learnings that emerge as the industry evolves.
Healthcare is innovating at a rapid pace, and the workplace needs to evolve right along with it. We can't build an innovative future on top of healthcare's current career and workplace norms. We have to change the way we work in healthcare. If collectively, we're mindful of how we bring these changes forward, we have an opportunity to create a win-win-win scenario for clinicians, patients and healthcare organizations alike.
About Michelle Davey
Michelle Davey is the CEO and co-founder of Enzyme Health. The startup is changing the way healthcare works, bringing top clinicians and innovative digital health companies together.