– Digital behavioral health startup NOCD raises $4M to expand the NOCD's Provider Network for people suffering from OCD nationwide.
---
– OCD is a psychiatric disorder that affects 2-3% of the population. It involves repetitive, unwanted thoughts and compulsive behaviors intended to reduce the anxiety caused by those thoughts.
---
– Members of NOCD's treatment program will be able to complete evidence-based therapy with OCD-trained therapists and get 24/7 adjunctive support, no matter where they live.
---
NOCD, a Chicago-based digital behavioral health company focused on identifying and managing people with obsessive-compulsive disorder (OCD) has raised $4 million in Series A funding. The funding was led by Chicago Ventures with participation from 7Wire Ventures, Meridian Street Capital, and Hyde Park Angels.
What Is OCD?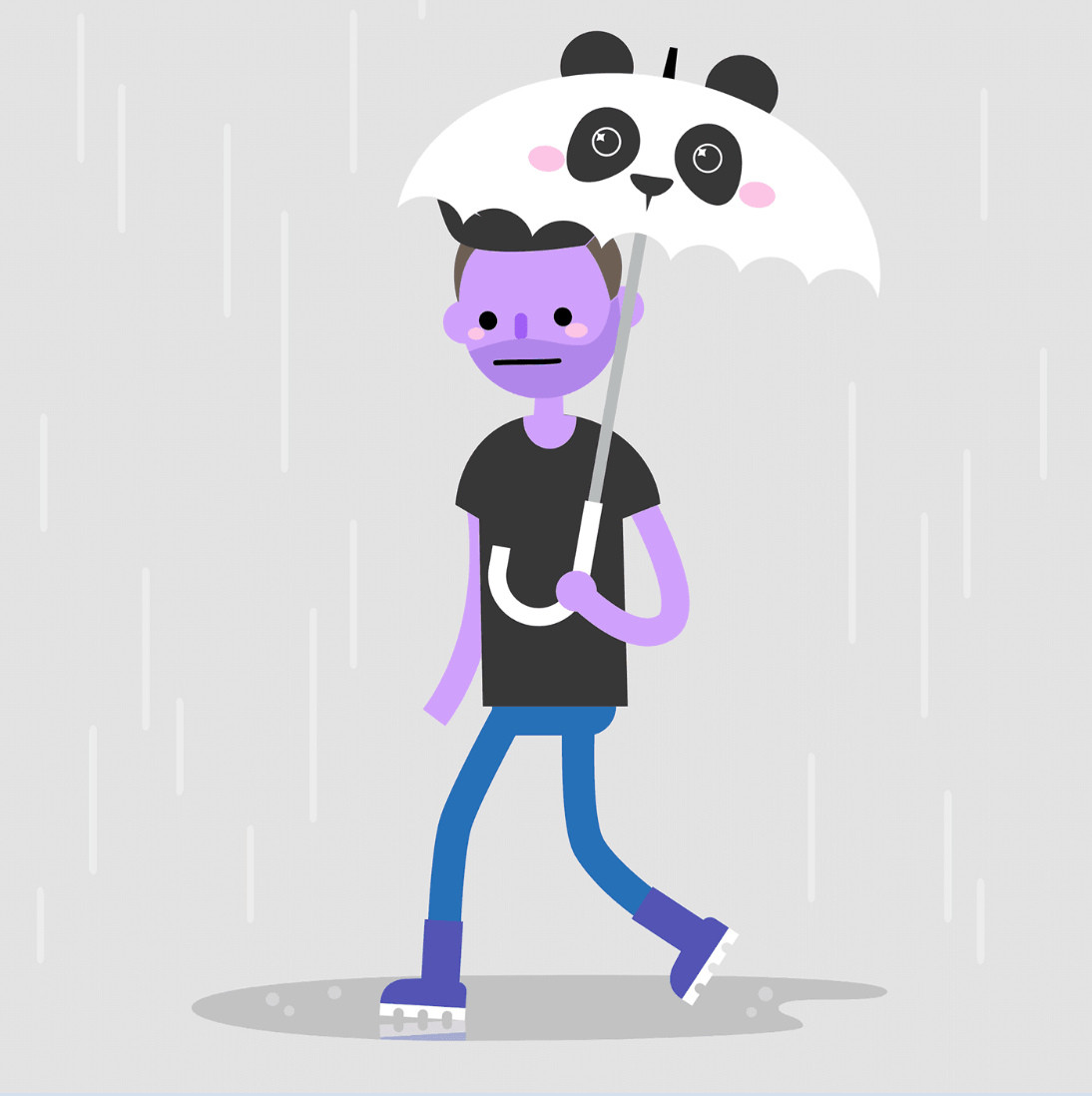 One of the World Health Organization's ten most disabling conditions, OCD is a chronic psychiatric disorder with a lifetime prevalence of 2.5%. But despite its severity and prevalence, people with OCD are frequently misdiagnosed. It takes nine to eleven years, on average, for them to start receiving evidence-based care.
OCD Is Often Misdiagnosed
"We know that OCD is often misdiagnosed—and that, once diagnosed, it can take years for patients to find someone who specializes in treating it. That means years' worth of chances to develop a substance use disorder due to self-medication, and of suicidal thoughts that can result from relentless obsessions," said Patrick McGrath, Ph.D., Assistant Vice President of Residential Services for AMITA Health and President of OCD Midwest.
That 90% of people with OCD are misidentified not only causes people to get ineffective help and develop more severe symptoms but also prevents healthcare executives from seeing the tremendous economic burden of untreated OCD. Providers report inaccurate diagnostic codes back to health insurance companies and incorrectly describe encounters with their patients in electronic medical records. The disorder remains invisible to healthcare executives responsible for cost containment, and the resources needed to treat OCD are never allocated. These untreated patients often each generate costs of over $36,000 per year.
The lack of resources allocated by the healthcare industry to OCD treatment has generated a massive shortage of effective help. There are approximately 1,000 OCD specialists, and an estimated 50% of those in the lifetime OCD population have severe enough symptoms each year to merit treatment.
When properly identified by a licensed mental health provider with specialized training, however, OCD is highly manageable—both clinically and economically. Treatment with ERP can significantly reduce OCD severity in 80% of patients within an 8- to 16-week period. Once OCD symptoms are managed, comorbidities can be successfully treated and prevented.
Effective Evidence-Based OCD Therapy Tools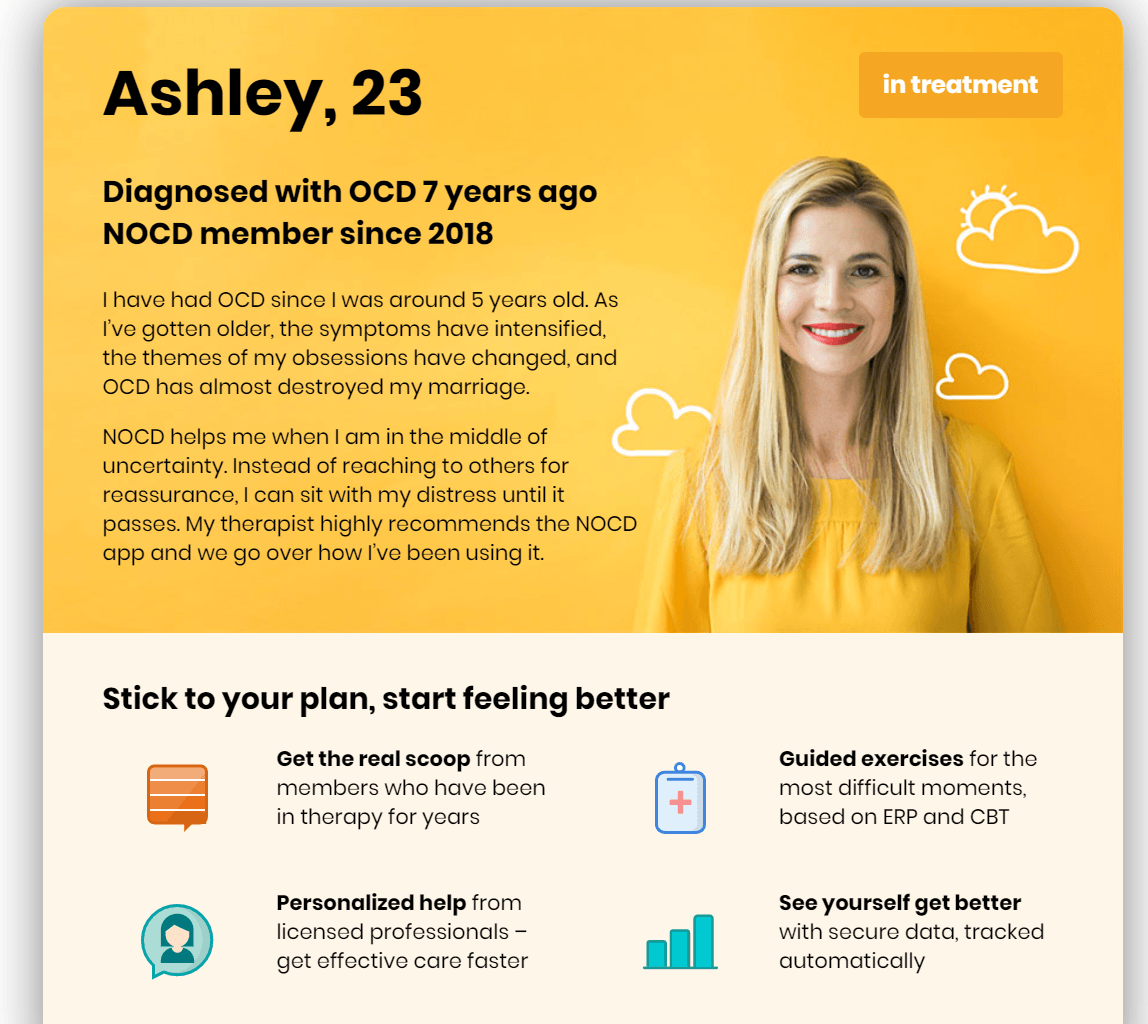 It takes nine to eleven years, on average, for people with OCD to start receiving evidence-based care. To address this challenge, NOCD was founded in 2014 by Founder and CEO Stephen Smith to offer clinically effective therapy tools for OCD that can be used whenever and wherever you need help. Smith was inspired to form NOCD after being misdiagnosed and received ineffective treatment from five different clinicians on his summer break from college. Members receive video-based diagnostic assessments and therapy with a specially trained clinician.
Available for download on the App Store and Google Play, the NOCD Therapy app allows users to continue treatment throughout the week and eliminates many of the barriers to successful treatment.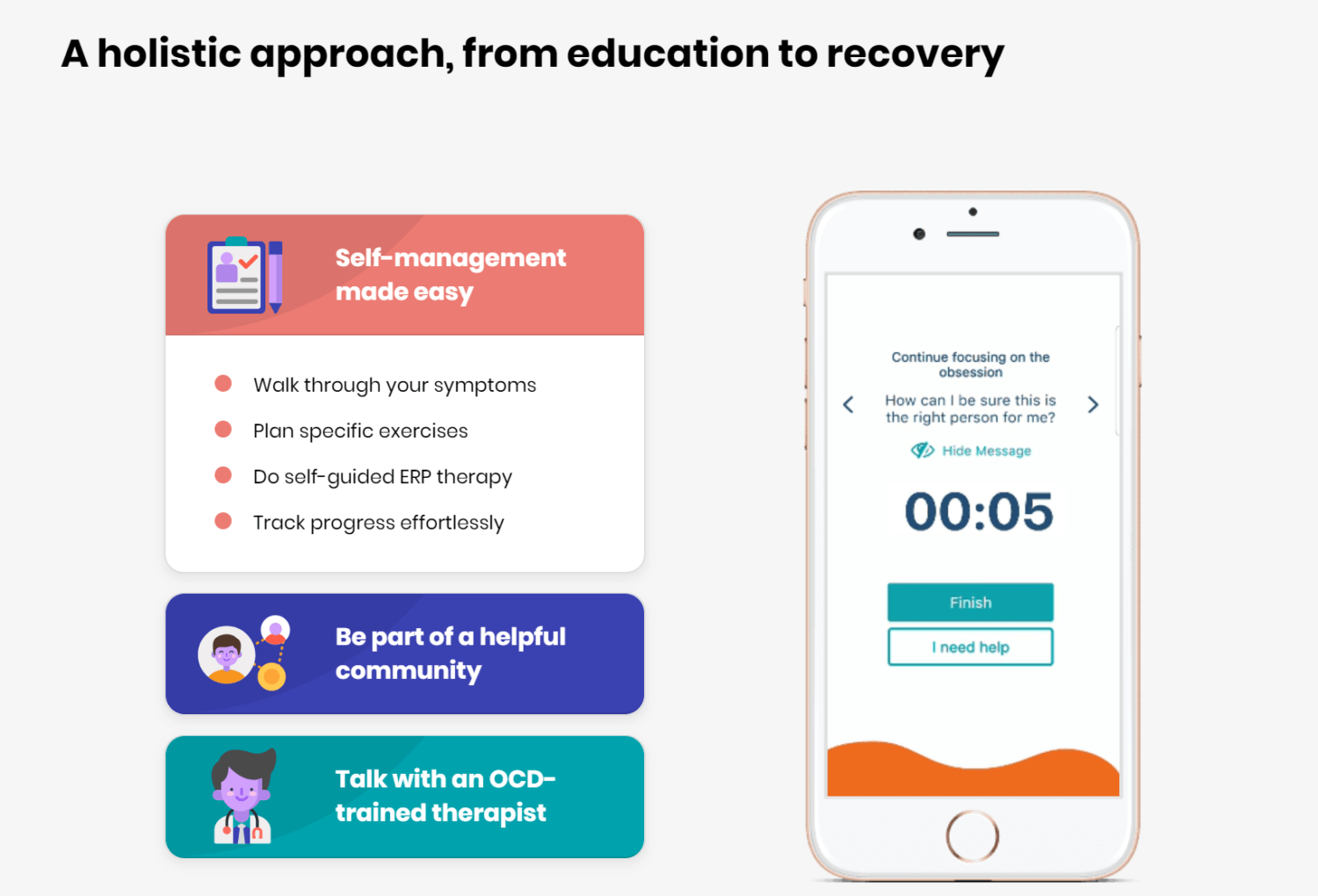 Other NOCD therapy tool features:
– Immediate guidance when OCD symptoms make things tough
– Custom treatment plans and exercises, built around CBT, ERP, and ACT
– An in-app community where people support and educate each other
– Protected treatment data to share with clinicians and loved ones
– New educational resources and inspirational content every day
Nationwide Expansion of NOCD Provider Network
The Series A funding will aid in the nationwide expansion of NOCD's Provider Network, positioning them to bring effective treatment to everyone with OCD. This integrated model was shown in an ongoing Columbia University Medical Center study to reduce OCD severity by 40% in 8 weeks, on average, while reducing provider time by 75% per patient. Members of NOCD's treatment program will be able to complete evidence-based therapy with OCD-trained therapists and get 24/7 adjunctive support, no matter where they live.
"Those suffering from OCD face a healthcare system that wasn't built to serve them," said Peter Christman, Principal of Chicago Ventures and Board Member of NOCD. "Stigma, misinformation, and neglect are the norm. NOCD is replacing this broken system of engagement with an end-to-end clinical services platform that puts patients first. The outcome is a dramatic shift in the way we identify and manage OCD."