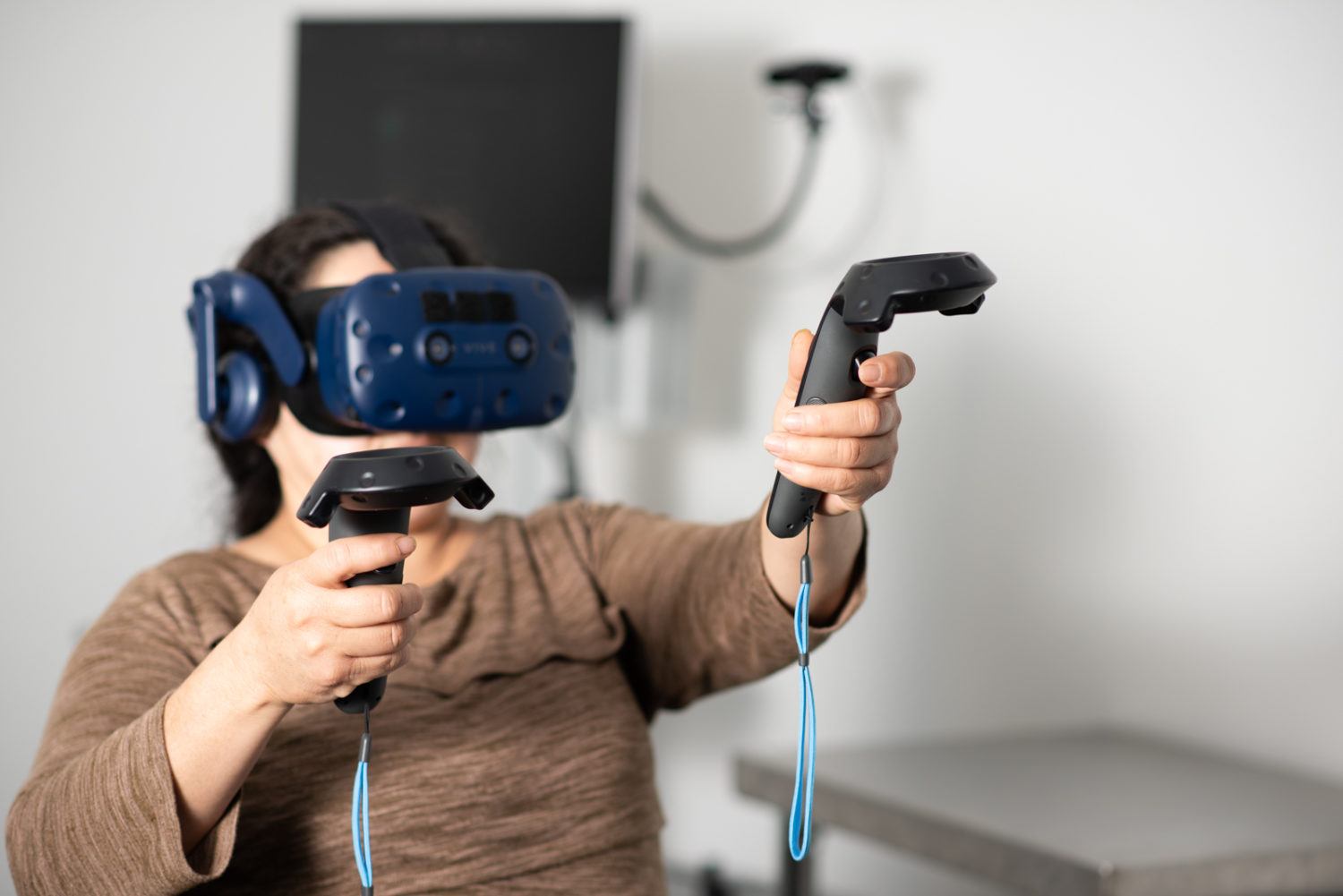 – Karuna Labs raises $3M in seed funding to expand personalized chronic pain management programs using virtual reality (VR) technology to retrain the brain.
---
– Karuna Labs uses Karuna uses evidence-based techniques to retrain the brain to perceive movement as non-threatening.
---
– Karuna Pro is now available in clinics, while Karuna Home is available as direct-to-patient for home use.
---
Today, Karuna Labs, the San Francisco, CA-based creator of personalized chronic pain management programs using virtual reality (VR) to retrain the brain, has raised $3M in seed funding. The seed round of funding was led by led by Baseline Ventures, with investments from Anorak Ventures, the AET Fund, the Hustle Fund, Correlation Ventures, and Dreamit Ventures.

Brain Changes Address Chronic Pain Via VR
Founded in 2016 by neuroscientist turned VR engineer Lincoln Nguyen, Karuna Labs creates personalized chronic pain management programs using Virtual Reality (VR) technology that retrains the brain to perceive movement as non-threatening. This includes helping patients experiencing anything from MS to the aftermath of a stroke regain movement and strength through its VR technology. Designed to restore function, Karuna Pro is used in clinics around the country, while Karuna Home is offered direct-to-patients for home use through workers' compensation insurance.
Karuna Labs Virtual Embodiment Training (VET)
Karuna uses evidence-based techniques from physical therapy, pain psychology, cognitive neuroscience, and functional restoration programs. Karuna Labs virtual embodiment training program takes a multi-modal approach to pain management and rehabilitation. Karuna contains modules for upper limb, lower limb, cervical and lumbar spine. VET adjunctive treatments include low back pain, shoulder pain, neck pain, stroke-related pain, , complex regional pain syndrome, phantom limb pain, fibromyalgia, neck pain, post-surgical pain, and neuropathic pain.
Karuna Labs VET in Action
Karunas VET Outcomes/Results
C. is a 56-year-old female who was in a multiple car accident where she was hit from behind that resulted in a fracture in her left wrist in December 2010. She has worked with chiropractors, acupuncture and physical therapists and still has pain. C. received 8 sessions total of Karunas VET and reported decreases in her pain scores using a Visual Analog Scale in 7 of the 8 sessions. In addition, she had improved scores on the Fear Avoidance Beliefs Questionnaire (FABQ), Brief Pain Inventory (BPI), The Tampa Scale of Kinesiophobia, the DASH, the PHQ-9, two of the three domains of the Pain Catastrophizing Scale (PCS), and 6 of the 7 domains of the PROMIS-29.
"The pain situation that precipitated me coming in here is major whiplash which has caused ongoing headaches, daily morning and night, muscle spasms and stiffness and soreness in the neck and shoulders. Having tried other things including nerve ablation I was trying to find something that will continue to provide some relief. Coming into this, I was very open-minded, I've seen some of the evidence of how mirror therapy for people who have missing limbs has worked to eliminate their pain in the phantom limb population so I thought perhaps this could help with moderating to some degree to the pain I have experienced.

What has been interesting is just putting yourself in a setting that isn't yourself, which detaches your thoughts that it is you doing the activities, and so I don't know if that distraction is what it seems easier to do the activities or if its something other than that but that has been interesting me.

What also has been interesting to me has been very much the highlight of what I have recognized in the treatment overall being the benefit of meditation overall and the central nervous system decompression of deep breathing being the most effective. There was information that was certainly new that is useful to have as part of the tool kit to cope with ongoing pain.

I think that the first treatment was the most intense in terms of getting used to the idea of the headset and so that first day really required a bit of recovery form the treatment but in general after figuring out that I just needed to adapt after using the headset, that I did just feel a little more aided and assisted as well as the situation was being addressed so I could get through the day better."
Recent Milestones/Traction
The funding is going towards Karuna Labs' clinical validation studies as well as further developing the company's technology and medical/gaming team. In addition to supporting Karuna Labs' clinical validation, the funding will be used to further develop the technology and the team. The company has recently added industry experts from the medical and gaming industries to its team, including Dr. James Petros, Chief Medical Officer, and Andy Riedel, Chief Technology Officer.
Dr. Petros specializes in interventional pain management and musculoskeletal care and is triple board-certified in Physical Medicine & Rehabilitation (Physiatry), Pain Medicine, and Regenerative Medicine, and brings his expertise in comprehensive pain and injury management to Karuna Labs. He is also the founder and CEO of Allied Pain & Spine Institute.
What This Means for Karuna Labs
"These important milestones continue to solidify our leading role in changing how chronic pain is treated and patients' ability to regain their quality of life," said Lincoln Nguyen, CEO of Karuna Labs. "We're establishing a new first line of defense against chronic pain and remain focused on the lives we're able to change through our technology while reducing the need for invasive procedures and opioid dependence."