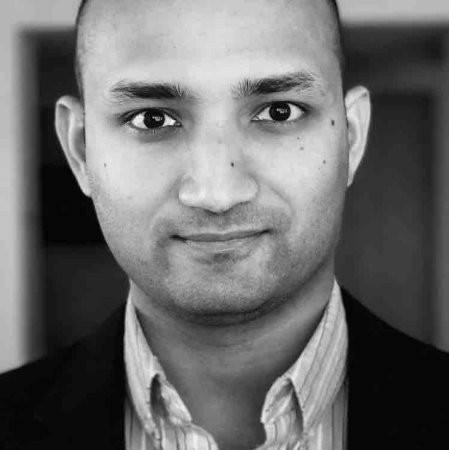 When I started in this industry, the idea that we would put patient information in the cloud was an absurdity. How on earth could anyone justify putting the most sensitive information in our personal lives somewhere other than a locked cupboard, in the safety of a hospital? We would never dream of letting paper patient charts leave the hospital or clinic, so why would we let them leave simply because they are electronic?
Historically, security was tied to proximity and direct control, nowhere more so than in healthcare. Only four years ago, half of all healthcare leaders agreed – they had no desire to implement a cloud solution for clinical applications and data. So, what will be the evolution of cloud in healthcare enterprise and medical informatics? To understand the future, it is worth looking at the past.
The long march to the digitization of clinical information started in 1971 when aerospace giant Lockheed launched the first CPOE system at El Camino Hospital in Mountain View, California. Not long after, the VA became one of the first health systems in the world to implement a computerized patient record system to unify patient information across multiple hospitals, concretely working towards the golden promise of electronic systems for managing patients.
Various companies have since created additional modules and added to this alphabet soup of software: Pdoc, RCM, CDS are just some of the acronyms we have become used to in healthcare. This patchwork of disparate systems that power the complexity of healthcare has become the backbone of information flow in an industry powered by information and responsible for the safety of our fellow human beings.
Half a century later we finally have widespread adoption of EHRs in the United States, though the underlying technology behind these systems has unfortunately remained the same. EHRs of today are largely digital remakes of paper charts, just as many early motion pictures were merely plays captured on celluloid. And while we have succeeded in designing digital versions of the paper chart, we have not yet acknowledged that designing for digital transformation requires rethinking the way tools can be used. Finally, at the end of the second decade of the 21st century, we are at the precipice of a sea change in this underlying infrastructure – driven in large part by the rapid maturity of cloud technology itself.
A changing environment
Hospitals today are facing an unprecedented amount of change. Regulation, changing customer expectations, an evolving workforce, rising operating costs – a list that would be long and daunting for any industry, but particularly so for one in which stability and risk aversion have rightly been a central pillar. As with any organization today, the role of technology amidst all this change is a key consideration for healthcare leaders. After all, even Roger Federer would not be able to win Wimbledon with a wooden racquet today.
Due to the timing of the government's Meaningful Use incentives, most hospitals in the United States have only just completed their transition from paper records to EHR within the last few years. As the dust settles on this new electronic landscape in enterprise healthcare IT, hospital leaders can finally start asking the question, how do we build upon this foundation to deliver safer, more effective care for our patients?
The history of cloud
During the last two decades, we have seen an incredible wave of innovation as a result of the prevalence of more advanced technology in every facet of our lives. The first of the important foundational technologies powering this innovation is cloud computing.
Of course, cloud computing itself dates back to a 1963 DARPA project to allow for two people to use a computer at the same time. Over the next half a century, this vision was invested in, expanded, and gained more prominence. What started as a government research project gained more traction with the advent of the world wide web and greater access to the internet. Companies like Salesforce, Intuit, and Workday educated businesses of the value of moving key technology to the cloud in the early part of the 21st century. Lower capital expenditure, faster installs, regular and easier product upgrades all drove enterprises large and small to the cloud.
Moving to the cloud also led to more connectivity between systems that were finally not locked away on the premise. One industry held firm against this cloud transition: enterprise healthcare. But that is about to change.
Preparing for a future in the cloud
How can hospital IT leaders best prepare for the advent of cloud technology in healthcare? By taking inspiration from other industries and learning from their transitions, we can avoid some of the pain endured by the earlier pioneers. Picking the right partner is the first and most important thing to do.
Obviously, it is essential to work with vendors that can offer a real partnership with you and your organization. Talk to their other customers, find out what it was like really working with them. Go beyond the standard questions around uptime and reliability. What was the technical support like? Could you get hold of someone who could understand and help to solve your question or problem? How supportive were they when something needed to be adapted to your organization? Do they really understand the strategic priorities of the organization that go beyond just the technology? How often do they go above and beyond what they need to do?
It is also important to do a thorough review of both their security and HIPAA compliance practices. Several cloud-based vendors will claim HIPAA compliance without truly understanding what that involves, so be sure to dig into the level of understanding of their technical and compliance leaders. Look for a vendor that seems to have a culture of going above and beyond in their security practices. Regulations are obviously the minimum bar for keeping patient information safe and secure, and any good vendor will have that attitude.
Finally, it is also important to have a plan for ongoing, continuous compliance and keeping up with best practices. Only work with a vendor who can dedicate resources to making sure that they will help you remain up-to-date with regulators and industry best practice.
Ultimately, cloud technologies have the potential to help healthcare realize some of the decades-old promises of software to improve patient care. We are finally at a point where the rate of innovation in healthcare technology is reaching a tipping point. The days ahead might be full of the cloud, but they could not be brighter.
About Dr. Gautam Sivakumar
Dr. Gautam Sivakumar is the CEO and founder of Medisas, which delivers workflow and collaboration solutions for hospitals. Frustrated by interactions with hospital technology, Dr. Sivakumar is driven by a single mission: to power safer, more effective care for all.