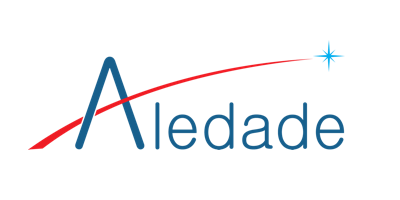 – Aledade ACOs and the Physicians Integrated Network (TPIN) join forces to improve care coordination, quality of care, and patient health outcomes
---
– Under the value-based care agreement, and TPIN's leading network of independent specialists have agreed to a care compact and intend to explore additional opportunities for clinical collaboration across all payers.
---
– TPIN's network is made up of 700 physicians practicing in 24 clinical specialties throughout greater Philadelphia, Delaware Valley, and New Jersey.
---
Today, Aledade and the Physicians Integrated Network (TPIN) announced they will work together to improve quality of care, care coordination, and health outcomes for their patients throughout the greater Philadelphia area. Independently each organization has already shown great results and together they hope to drive even better results through the close cooperation of primary care doctors and specialists.
Aledade is partners with independent physicians to build and lead ACOs anchored in primary care. Aledade's Pennsylvania ACOs in Chester, Delaware, and Montgomery counties include 39 primary care practices serving more than 21,000 enrolled Medicare beneficiaries. TPIN's network of independent specialists and ambulatory facilities is made up of 700 physicians practicing in 24 clinical specialties throughout greater Philadelphia, Delaware Valley, and NJ.
Collaboration Details
Under the value-based care arrangement, Aledade's physicians will be available to specialists to discuss care management of shared patients in a timely manner, document necessary health information with referrals, and review care plans recommended by specialists. TPIN's specialists will also schedule appointments with urgent ACO patients within 72 hours, share consultation notes within seven days, review prior tests to avoid repeat services, and engage in quarterly reviews of shared patient data.
Impact of Collaboration for Greater Philadelphia
This relationship will strengthen both networks' ability to succeed in value-based care contracts with Medicare, Medicare Advantage, and commercial health plans. To date, Aledade's ACOs in Pennsylvania have all improved the quality of care, access to care, reduced emergency department visits, hospital and nursing home admissions, and have saved Medicare millions of dollars. This includes the recently announced 2018 Merit-Based Incentive Payment System (MIPS) scores, in which Aledade's Pennsylvania-based ACOs all received the highest possible scores.
"Specialists' relationships with primary care physicians are key to ensuring that patient care is high-quality, patient-centered, and coordinated. We are proud to work with Aledade throughout greater Philadelphia to ensure that we're helping our physicians thrive in value-based care arrangements by delivering exceptional care throughout the entire patient journey," said Stuart Brilliant, M.D., Vice Chairman at TPIN.