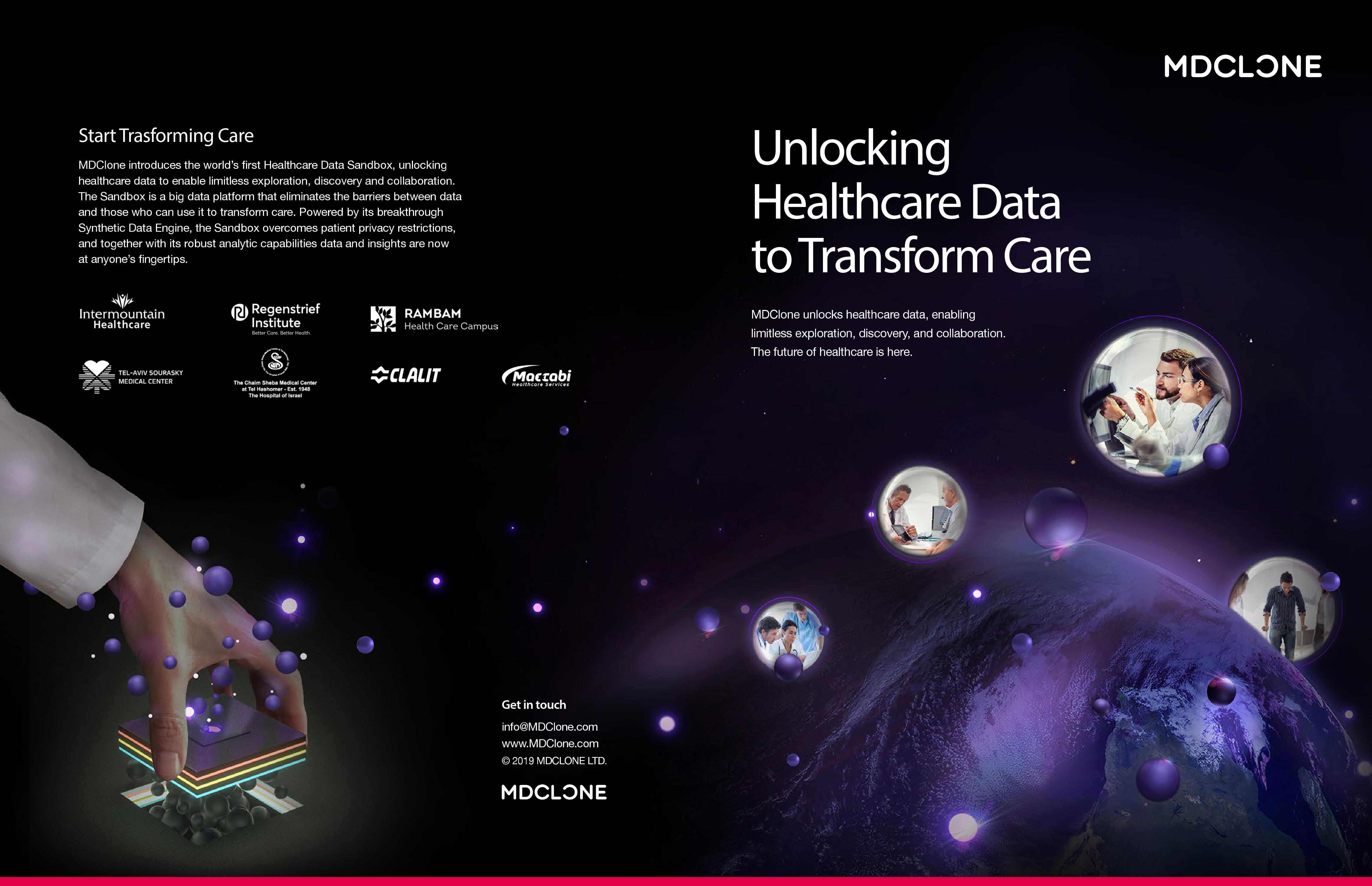 MDClone, an Israeli-based provider of the world's first healthcare data sandbox has raised $26 million in Series B funding led by aMoon with participation from existing investors OrbiMed Israel Partners and Lightspeed Venture Partners. MDClone plans to utilize the funding to further develop its existing platform and build new products and novel approaches leveraging data across its global network, as well as accelerate sales and marketing efforts.
Healthcare Data Sandbox: Explore and Discover Without Barriers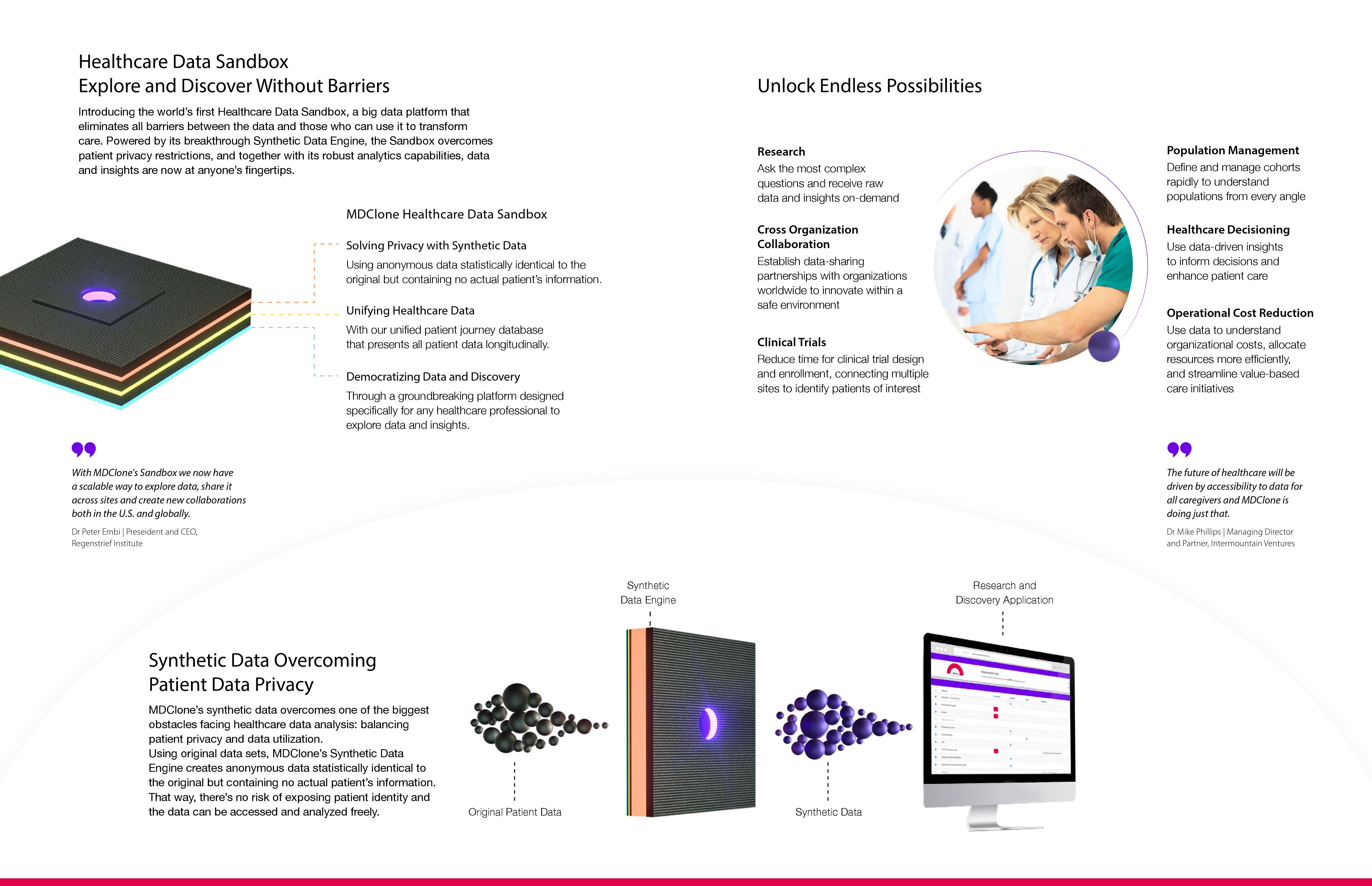 Founded in 2016 by the former founder of dbMotion (acquired by Allscripts) Ziv Ofek, MDClone has built the first of its kind platform which democratizes data to the entire healthcare ecosystem, enabling on-demand and self-service access to healthcare data without IT mediators and, using synthetic data, without risk to patient privacy.  
Powered by MDClone's Synthetic Data Engine and Longitudinal Database, the Sandbox eliminates privacy concerns and data limitations to improve quality, empower research and drive innovation. The Healthcare Data Sandbox has been deployed worldwide in health systems, HMOs, pharma companies and research institutes.
Synthetic Data Engine
At the core of MDClone's platform is a healthcare-oriented data lake and discovery tool which, together with MDClone's patented Synthetic Data Engine provides a rapid and safe self-service environment for caregivers and researchers to understand any element of the care path for any population of interest. This breakthrough in speed to data and insights, while fully protecting patient privacy has opened new opportunities for collaboration and the development of new services, technologies, and treatments by MDClone clients.
Traction/Milestones
Since its founding in 2016, MDClone has expanded its client base to the U.S. where its current clients include Washington University School of Medicine in St. Louis, Intermountain Healthcare and the Regenstrief Institute. Israeli clients include Rambam Health Care Campus, Sheba Medical Center, Tel-Aviv Sourasky Medical Center, Maccabi Healthcare Services, Clalit Healthcare Services, and Assuta Medical Center.
Why It Matters
MDClone's platform addresses the myriad of problems accessing healthcare data for operations and quality improvement, research or innovation. Chief among them are protecting patient privacy, navigating complex data and IT systems. "Every moment of every day there is a missed opportunity to use data to improve healthcare. MDClone's solution unlocks data and with the newly added power of aMoon and continued support from OrbiMed and Lightspeed, we can turn data into a real strategic asset to transform care around the world," said Ziv Ofek, Founder & CEO of MDClone.