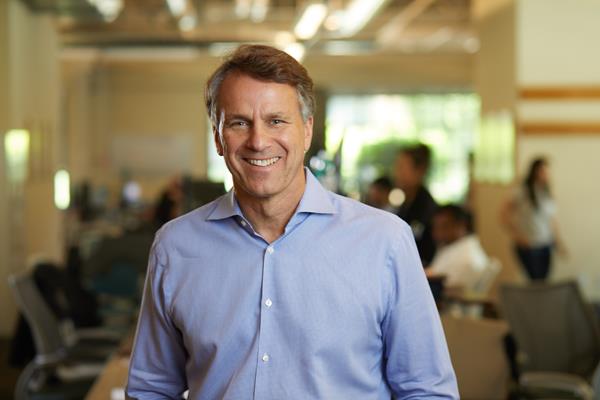 Livongo Founder and Executive Chairman Glen Tullman will be honored with a Robert F. Kennedy Human Rights Ripple of Hope Award for his career focused on improving the safety, empathy, and efficiency of our healthcare system. 
The Ripple of Hope Award Background
The Ripple of Hope Award celebrates leaders of the international business, entertainment, and activist communities who have demonstrated a commitment to social change. Past honorees include President Barack Obama, Archbishop Desmond Tutu, Bono, George Clooney, and Robert F. Smith. Each honoree reflects Robert Kennedy's passion for equality, justice, basic human rights, and his belief that we all must strive to "make gentle the life of this world."
Glen Tullman Bio
As the Founder and Executive Chairman of Livongo, Tullman has built the leading consumer-first digital health company focused on empowering people with chronic conditions to live better and healthier lives. His efforts to, for the first time at scale, bring together health and technology, have created a new category of Applied Health Signals, blending everything we love about consumer technology companies with the care and empathy so critical in health. Through a combination of data science, behavior enablement, and clinical impact, Livongo offers Members consumer-friendly solutions and personalized insights that make it easier to stay healthy. The Livongo approach has demonstrated that it can deliver better clinical and financial outcomes while creating a different and better experience for people with chronic conditions.

"When my son Sam was diagnosed with diabetes more than 17 years ago, I promised him that I would do everything in my power to help find a cure for diabetes and make it easier to stay healthy until we do. But as I learned about diabetes and its devastating impact on so many people, especially those who are under-resourced, it became about much more than Sam. Our vision was about creating a new kind of experience for people with chronic conditions that put them back in charge of their health and care. I am honored and humbled to accept the Robert F. Kennedy Human Rights Ripple of Hope Award on behalf of Sam and all people living with chronic conditions as we continue to work together to fulfill that promise," said Tullman. "While we have made great progress in advocacy, research, and creating solutions that empower people with chronic conditions to live their best lives, but we are not yet finished. With 147 million people living with chronic conditions in the United States alone, we have more work to do to ensure we eradicate one of the largest societal epidemics today."
Prior to Livongo, Tullman spent more than two decades building and implementing technology-enabled solutions that revolutionized healthcare. As the former Chairman and Chief Executive Officer of Allscripts, Tullman built one of the leading providers of electronic health records, practice management, and e-prescribing solutions. During his tenure, Tullman helped create the first-ever free e-prescribing software, used to write millions of prescriptions every year, and helped eliminate thousands of injuries and deaths caused by prescription errors.
In addition, Tullman is the Managing Partner of 7wire Ventures, an early-stage venture firm focused on investing in disruptive, consumer-focused companies that improve both health and care.
The 51st annual RFK Human Rights Ripple of Hope ceremony will be held at a dinner on December 12, 2019 in New York City to honor laureates for their humanitarian advocacy around the globe.