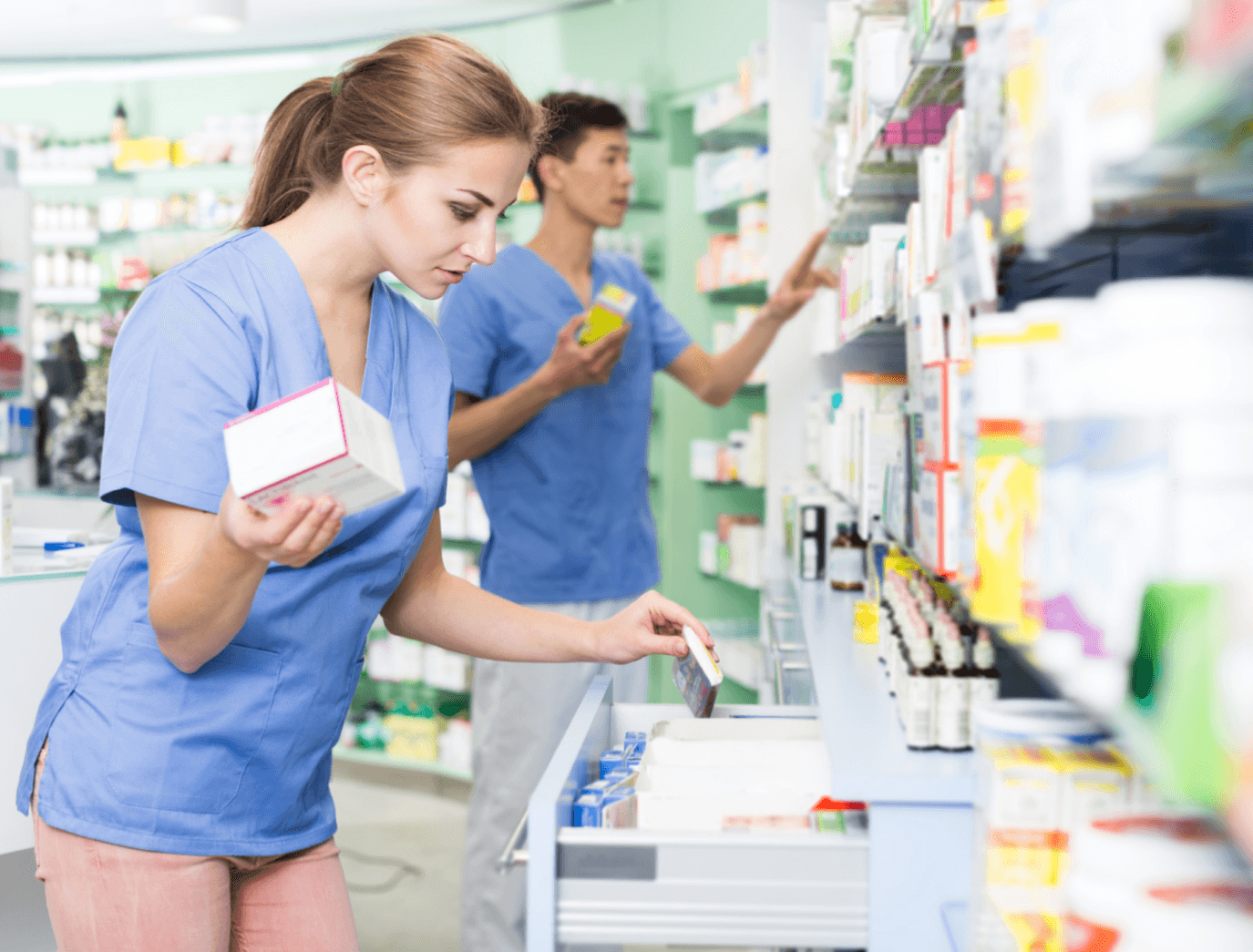 Pharmacy and EMR vendors Cerner and Epic all have gaps in their ability to provide enterprise medication inventory management (MIM) capabilities, resulting in lower consideration rates in MIM purchase decisions, according to the latest KLAS report. The KLAS report, "Medication Inventory Management 2019: How Close Is Your Vendor to Enabling True Enterprise MIM," reveals Cerner and Epic's MIM software ability to serve as an agnostic solution to manage inventory across disparate hardware is not a reality today.
KLAS reports Epic's MIM solution has limited adoption while Cerner customers have primarily been left to drive development themselves. Customers report Epic is willing to help out; however, that pharmacy development is not a high priority. Cerner customers have primarily been left to drive development themselves. Cerner's RxStation cabinet is currently not integrated with their MIM solution. Epic customers typically use their automation equipment's inventory solution to fill gaps created by Epic's limited out-of-the-box reporting and par-level management.
Status of Vendor Progress toward Enterprise Medication Inventory Management (MIM)
Enterprise medication inventory management (MIM) can create significant efficiency gains and financial savings; however, the reality today is that no pharmacy or EMR vendor delivers the full visibility hospitals need. According to KLAS, even vendors furthest down the path lag behind the inventory capabilities regularly found in other industries, such as retail and manufacturing.
MIM Purchase/ Consideration Energy
In addition to the EMR vendors, pharmacy vendor ARxIUM has struggled to fully integrate their technology suite and provide a clear vision of their role in enterprise MIM to its customers. Swisslog's technology focuses solely on the central pharmacy, a strategy that does not match the decentralized-pharmacy approach taken by many hospitals today.
Omnicell Leads The Pack in Progress Towards Enterprise MIM
KLAS cited pharmacy vendor Omnicell as the only vendor with a generally available enterprise optimization analytics solution (Performance Center). Early adopters of this offering—which includes proactive managed analytics services and advanced reporting tools—report improvements in inventory optimization. Despite their leadership in the market, Omnicell's adoption is limited to a handful of customers due to the solutions' cost and the fact that users must have the full complement of Omnicell hardware.
Growing Trend Towards Decentralized Pharmacy Strategies
Given today's trend toward decentralized pharmacy strategies, provider organizations making MIM purchasing decisions generally start with automated dispensing cabinets (ADCs). KLAS reports Omnicell's newer XT cabinets have significant hardware challenges. Though Omnicell sends engineers on-site to fix the cabinets after install, trust in Omnicell as an enterprise MIM partner has declined, and some customers are wary of rolling out additional technology.
Other key findings of the report include
– BD customers feel the MedStation ES has achieved a steady state in terms of technology and service delivery, creating further trust in BD's MIM road map.
– ARxIUM customers report improved support but still have trouble connecting with ARxIUM's other MIM solutions.
– Kit Check and IntelliGuard eliminates manual counting and enable organizations to reduce waste from expired drugs.
– Inmar provides similar benefits but does so through the use of cameras rather than RFID tags, creating the potential to reduce ongoing costs.