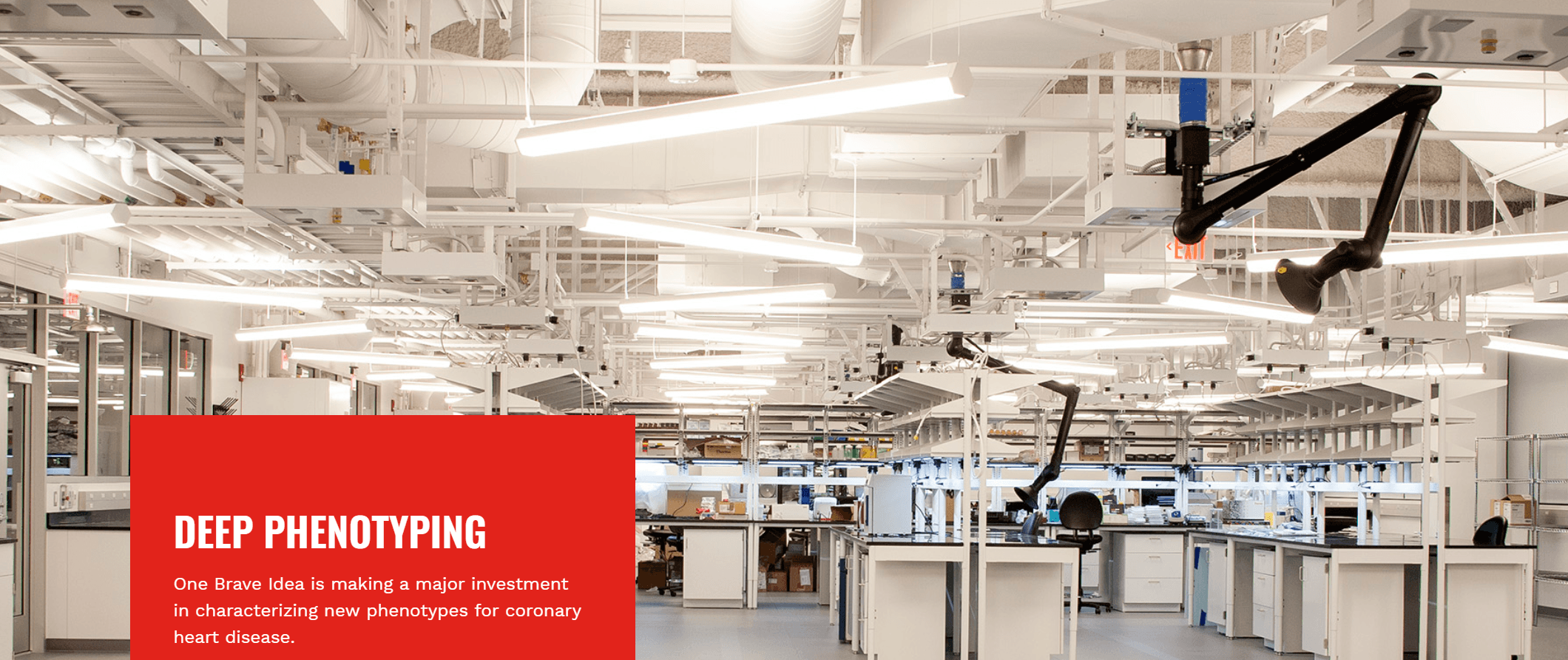 In a move to advance the ground-breaking work to identify coronary heart disease at the earliest transition from wellness to disease, Quest Diagnostics announced it will contribute biomarker implementation, population health analytics and a national lab platform as a pillar supporter of One Brave Idea, the research initiative co-founded by the American Heart Association (AHA) and Verily Life Sciences with significant support from AstraZeneca.
The Burden of Cardiovascular Disease
Heart disease is the number 1 killer worldwide.  Stroke ranks second globally and is the leading cause of severe disability. An estimated 17.7 million people die from cardiovascular disease annually, representing 31 percent of all global deaths.  Precision medicine offers the promise of better patient outcomes through earlier prediction of disease and targeted treatments for individuals.
One Brave Idea Research Initiative Overview
One Brave Idea was established to pursue unconventional scientific approaches in order to make major advances in the fight against coronary heart disease. The research initiative led by Dr. Calum MacRae, vice chair for Scientific Innovation in the department of Medicine at Brigham and Women's Hospital.
The One Brave Idea Team comprises a group of leading scientists from multiple disciplines working together to understand the earliest stages of coronary heart disease (CHD). One Brave Idea is working to create a coronary heart disease early warning system by investigating what happens 10-20 years before any risk factors typically appear. A key aim is to develop novel diagnostic techniques to identify cardiovascular disease, including stroke, in stages where discreet forms can be identified, and preventive measures initiated to stop or reverse disease progression.
Consumers are more engaged in their health than ever before and healthcare innovation is happening at every corner, opening up a whole new world for evidence-based diagnostics that can be broadly scaled across hospitals and clinics for real-world implementation.
Quest Diagnostics Deep Biomarker Expertise
Quest Diagnostics will provide state-of-the-art diagnostic services and population health analytics in support of OBI research. Through its Cleveland HeartLab, Quest Diagnostics maintains a pipeline of early-stage genetic and biological markers in cardiometabolic disorders with the potential for future diagnostic services for clinical use and pharmaceutical research.
Additionally, Quest Diagnostics deep biomarker expertise and rich dataset of de-identified laboratory testing on millions of patients for cardiovascular, metabolic and other disorders is expected to inform OBI research. Quest Diagnostics also maintains avenues to directly engage patients and providers, a common impediment to scale research. These avenues include Quest Quanum™ connectivity to about half the physicians in the United States, a network of 2,200 patient service centers, and the myQuest™ patient app, which has six million subscribers.
Why It Matters
"We share the commitment of One Brave Idea and its member organizations and scientists in establishing the path to heart disease prevention," said Steve Rusckowski, chairman, president and CEO for Quest Diagnostics and a member of the American Heart Association CEO Roundtable. "For far too many people, the first sign of heart disease is a fatal event, such as a myocardial infarction (heart attack) or stroke. Our collaboration in One Brave Idea aims to change that. Quest Diagnostics brings robust biomarker and medical expertise, population health analytics and national presence to accelerate discovery of early disease biomarkers and biology changes and fast-track prevention measures that can create a healthier world."