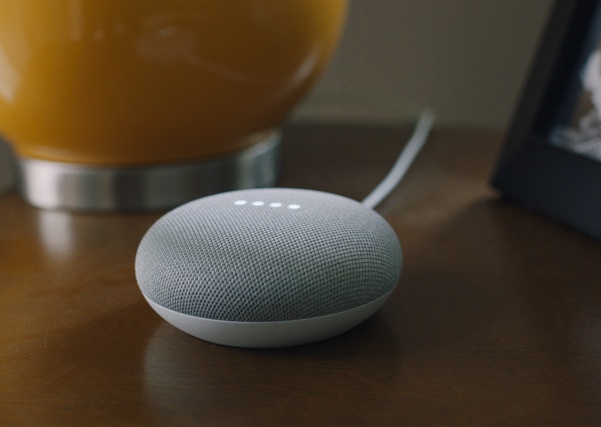 In celebration of the anniversary of the Americans with Disabilities Act (ADA), the Christopher & Dana Reeve Foundation, a nonprofit dedicated to improving quality of life for people living with paralysis, announced a partnership with Google Nest to improve independence for the greater paralysis community. As part of the partnership, Google Nest is providing up to 100,000 free Google Home Minis through the Reeve Foundation for individuals and families impacted by paralysis, to enhance quality of life at home.
Impact of Living with Paralysis & Mobility Impairments
For individuals living with paralysis and mobility impairments, home can be a place of obstacles and isolation as a result of physical barriers and the expense associated with adaptive renovations. However, voice-enabled technology is a game-changer for independent living across the disability and aging populations.  With these Google Home Mini devices, people living with paralysis can control simple, daily tasks within their home with just their voice. And with compatible devices installed, they can even use their voice to turn on lights, turn up the thermostat and check who is at the door.
Why It Matters
"We live in a world where technology has unlocked unforeseen possibilities for individuals living with paralysis. However, even the best ideas can gather dust unless the right partners—community and industry—work together to bring them to life. We are grateful to Google Nest for their commitment to work with the Reeve Foundation and restore independence for people living with paralysis," said Rebecca Laming, Vice President, Marketing and Communications, Christopher & Dana Reeve Foundation. "It's fitting that today—the anniversary of the Americans with Disabilities Act—we are announcing an extraordinary partnership that extends the impact of this landmark legislation to achieve greater freedom and inclusion for individuals living with paralysis."
"For many of the 5.4 million Americans living with paralysis, home can be a reminder of what was lost following an injury or disability. However, technology like Google Home Mini can completely transform what it means to live independently, and, to caregivers, it offers much-needed reprieve and support. Together, the Reeve Foundation and Google Nest are giving back the comfort of what a home should be for families impacted by paralysis," Laming added.
Eligibility Requirements to Receive Google Home Mini
All members of the Reeve Foundation community living with paralysis and their caregivers are able to receive a free Google Home Mini while supplies last and community members can confirm their eligibility by visiting Googlenest.reevefoundation.org. The offer to redeem the device expires on August 13, 2019, and is available to U.S. residents only.
Pilot Testers Shares Their Impactful Stories
Garrison Redd: Born and raised in Brooklyn, Garrison sustained a spinal cord injury as a result of gun violence when he was a teenager. He is currently training as a powerlifter with hopes of competing at the upcoming Paralympic Games as part of Team USA.
Cole Sydnor: After sustaining a spinal cord injury diving into the James River in Virginia, Cole has dedicated his efforts to challenging the stigmas and misperceptions associated with paralysis through his YouTube Channel that has amassed over 160K subscribers.
Chanda Hinton: A well-known advocate, Chanda sustained a spinal cord injury as a child due to an accidental gunshot. Now she is one of the most prominent voices promoting access to integrative therapies for individuals living with paralysis in the Denver area.
Raising Awareness Through #PowerOfVoice
Individuals living with paralysis who receive a free Google Home Mini are encouraged to share their experience using #PowerOfVoice on all social media channels. Through user-generated content, Google Nest and the Reeve Foundation hope to ignite an industry-wide conversation that inspires tech companies to address the most pressing needs of the broader disability population.