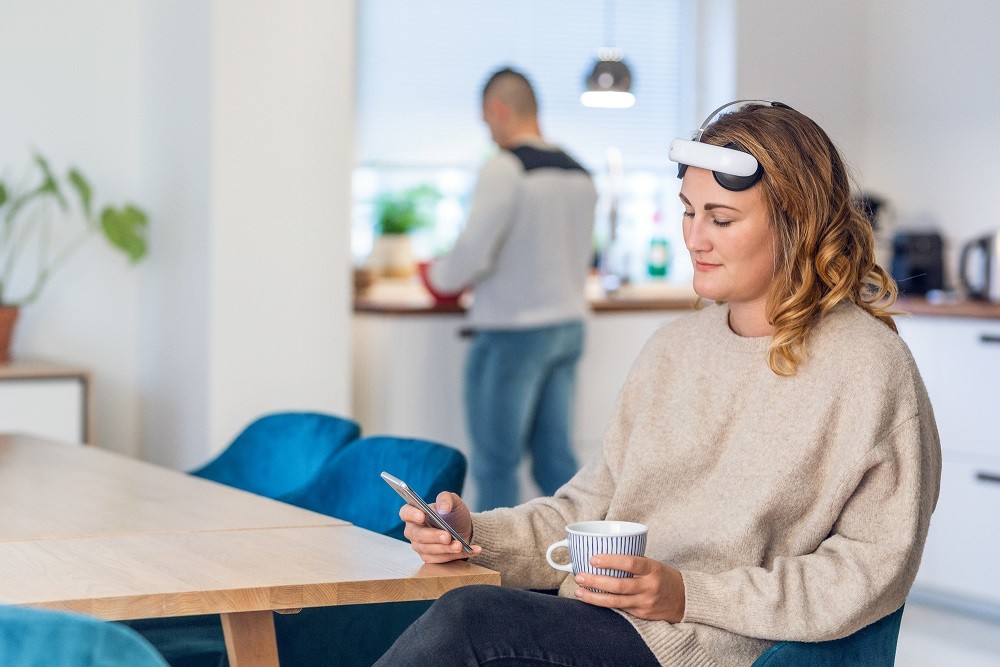 Flow, a London-based medical device startup using a brain stimulation headset and therapy app to treat depression has raised $1.5 million in seed funding led by Khosla Ventures. In Europe, Flow has been approved as a Class II medical device intended for use as a treatment for depression – and is the first approved treatment of its kind in Europe available to buy and use at home. The investment will be used to support Flow's European rollout, introduce Flow to healthcare clinics, and fund clinical studies.
Flow Background
Based in Sweden, Flow was developed by clinical psychologist Daniel Mansson and neuroscientist Erik Rehn, together with a team of prominent researchers in the field of psychiatry and brain stimulation. Flow is starting talks with the NHS to have its brain stimulation headset available on prescription. In 2019, Flow will also be working with the U.S. Food and Drug Administration (FDA) to seek regulatory clearance in the U.S.
Impact of Depression in the UK
According to WHO, depression is the leading cause of disability worldwide affecting over 300 million people – and effective, non-pharmacological alternative treatments cannot come soon enough. Meanwhile, in the UK, nearly one in four adults are affected by a mental illness. Suicide is the most common cause of death for men aged 20-49 years in England and Wales. The economic costs of mental illness in England is estimated at £105.2 billion annually. And one in three work sickness notes handed out by GPs are for mental health reasons, including depression.
People diagnosed with depression often have lower neural activity in their left frontal lobe, the part of the brain controlling important cognitive skills including emotional expression. The Flow headset uses transcranial direct current stimulation (tDCS), a form of neurostimulation that delivers constant, low direct current via electrodes on the head to stimulate and rebalance neural activity in this area.  
The brain stimulation headset is used in combination with a therapy app. This educates users with videos about depression and advice on how to reduce symptoms using the latest expert knowledge from the fields of sleep, nutrition, fitness, and meditation. 
How It Works
Treatment typically lasts for 30 minutes per session, with 18 sessions over 6 weeks. Continued treatment is then possible for 1-2 sessions per week. During brain stimulation, users engage with a virtual therapist, via an app. This features videos and advice about depression, and how to reduce symptoms, using recent expert knowledge from the fields of sleep, nutrition, fitness, and meditation.
"We're increasing treatment choice and empowering people to self-manage their symptoms at home with an effective, personalized and non-pharmacological alternative. This has the potential to improve the standard of care, and reduce global healthcare costs. The Khosla Ventures investment will support the next stage of our journey as we cement our position as European leaders of brain stimulation treatment for depression," said Daniel Mansson, Clinical Psychologist and Co-Founder of Flow.  
Headset/App Availability
The Flow headset retails at £399 and is available for purchase here. The Flow virtual therapy app, available on iOS, is free and can be downloaded here.