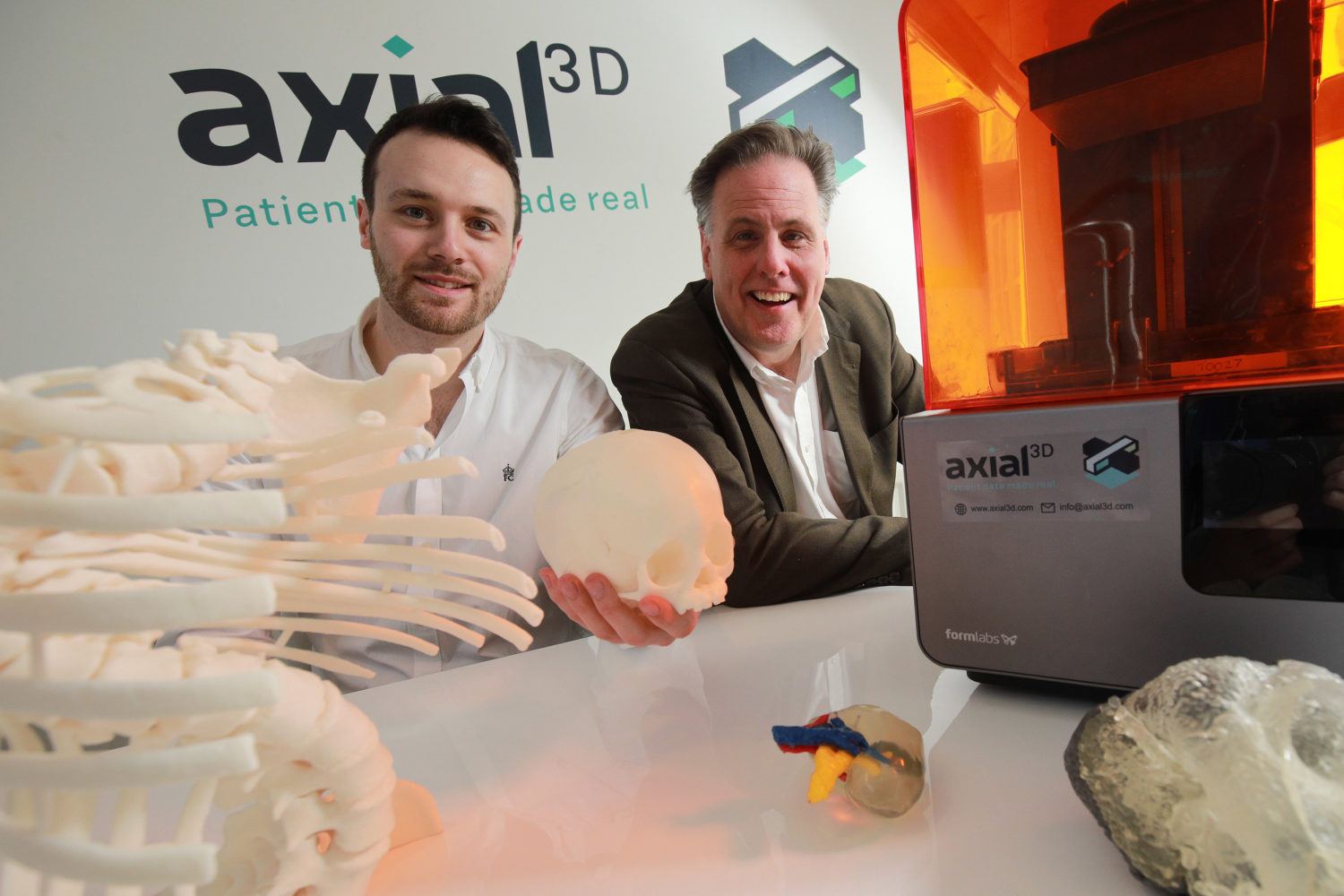 axial3D, a U.K.-based, medical 3D printing company specializing in the use of patient-specific medical models to advance both standards and efficiency of surgical intervention has raised $3M in funding led by London-based Imprimatur Capital Fund Management. The round also included participation from an U.S. consortium consisting of a number of surgical angel investors, Techstart Ventures, Clarendon Fund Managers and Innovation Ulster Ltd.
What is 3D Printing?
3D printing (also referred to as additive manufacturing) is the method of creating physical objects from a digital file by adding multiple layers of a material, or multiple materials to build a single structure. The structure is based on the input of a computer-aided design file, in a format compatible with the 3D printing hardware.
The global 3D printing medical devices market is projected to see a compounding annual growth rate of 23%, largely due to the increasing adoption of 3D printing technology within the medical sector. 3D printing drives production of these custom-made products and devices. Examples of actual and potential uses of 3D printing in medicine include:
·       Customized prosthetics and implants
·       Anatomical models for surgical planning and education
·       Pharmaceutical research including drug dosage forms and discovery
·       Tissue and organ fabrication
·       Personalized medical products and equipment
High Quality 3D Printed Anatomical Models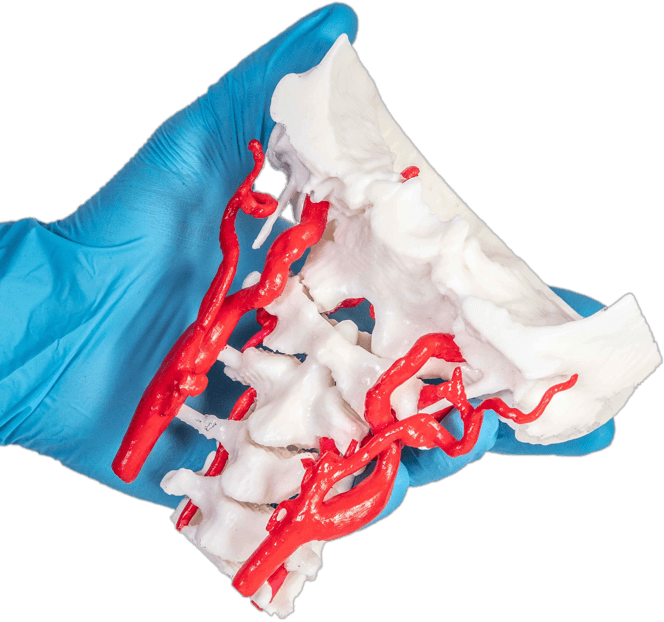 Founded in 2015, axial3D removes barriers to make it easy for you to access 3D printed models. Axial3D can create and ship a 3D printed model generated from patient CT, MRI and PET data within 48 hours, allowing clinicians to concentrate on what matters most, your patients. These anatomical models are often used in patient communication and consultation to show and explain to patients about their medical conditions and what their surgical procedures will involve. 3D anatomical models also have use in surgical education, providing medical students and junior doctors the opportunity to exactly see tumors, fractures, lesions and other abnormalities
The benefits of Using 3D Printed Anatomical Models in Healthcare
– Enhanced insights into pathology: By holding the replica in your hand and having a true 360° view, you get a full view of the true anatomy in context.
– Reduce theatre time: axial3D customers report saving 30-60 minutes of surgery time, with some cases showing 5+ hours saved.
– Patient communication: patient understanding and satisfaction are increased by seeing and holding models of their anatomy, aiding in consent discussions.
– Preoperative trailing & simulation: 3D printed patient-specific models support physical simulations of surgery. This saves time and increases the confidence of surgical teams.
Expansion to the U.S. Market
The investment will support axial3D's rapid growth plans for the USA. The company plans to open an office in the region, following recent customer wins and as other healthcare institutions sign up to the service. In addition, the firm is creating roles within the expanding U.S. market and at its base in Belfast to support the large growth and ensure continuous innovation.
"By having a 3D print of the patient's anatomy in my hand, I get an extra level of understanding that just isn't possible with 2D or 3D images on screen. I can plan the surgery in detail, considering the best approach, as well as the potential problems, before stepping into the operating theatre," said Dr. Tim Brown Consultant Transplant Surgeon, Belfast City Hospital.
Why It Matters
"The closure of this investment round marks an important milestone for our company. It will accelerate our growth within our expanding markets and enable us to bring our 3D printing solution to more healthcare organizations, helping them to drive down costs, improve compliance and, ultimately, enhance patient care. Continuous innovation is crucial to bring the best solutions to market and keep up with customer demand. Following our recent collaborations with Tallahassee Memorial Healthcare and University Hospital Basel, we will focus further on the North American and European markets. This includes opening an office in the USA and recruiting more talent into our team, particularly to grow our machine learning capability. This will enable us to continue to innovate and find new ways to bring 3D printing on-demand to the entire healthcare sector," said Daniel Crawford, CEO at axial3D.