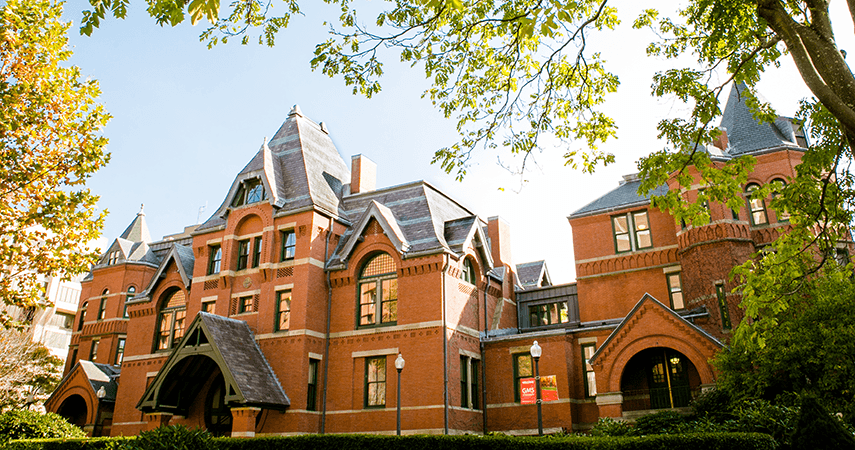 The Boston University School of Public Health (SPH) and Sharecare, the digital health company helping people manage all their health in one place has formed a strategic partnership to build the most comprehensive and dynamic measure of well-being across the United States.
Community Well-Being Index (CWI) Overview
The Community Well-Being Index (CWI) from SPH and Sharecare will contextualize the critical impact that environment has on one's access to health resources, readiness to change and overall health risk. Significantly expanding on the datasets and metrics that most health indices track, the CWI will examine genetics, lifestyle choices and social factors, as well as social determinants of health (SDOH), and real-time and near-time datasets, such as traffic, weather, walkability, food insecurity and crime.
CWI Features More Than 60 SDoH Variables
Sharecare has been measuring well-being by analyzing both physical and non-physical factors of health across purpose, social, financial, community and physical domains for the last 10 years, during which it collected surveys from more than 2.5 million Americans. For the new CWI, the Biostatistics and Epidemiology Data Analytics Center (BEDAC) – a cutting edge data science unit within BU SPH that works closely with academic and industry partners to realize synergies between both sectors – will supplement that data with more than sixty additional SDOH variables across five core constructs, including built environment; health and healthcare; social and community context; education; and economic stability.
Access for Enterprise Clients
Sharecare's enterprise clients also will be granted access to data visualization capabilities powered by the CWI to better analyze and implement health and well-being strategies for their populations. In addition, best-in-class academic collaborators will be invited to access a centralized researcher data repository to advance the science of population health and creating the most expansive and diversified data science team in the industry. These healthcare practitioners, public health officials, academic institutions and community leaders will have the ability to access CWI data through a real-time digital interface and data dashboard that will overlay and incorporate geospatial social determinant data; self-reported well-being and lifestyle factors; and localized social determinant data such as food insecurity, community walkability, access to care, and environmental and behavioral risk factors.
Sharecare To Contribute De-Identified Self-Reported Data
Additionally, Sharecare will contribute de-identified self-reported data it has amassed through its RealAge health risk assessment, which has been taken by more than 45 million people; as well as permission-based frictionless health tracker data – such as sleep, steps and stress – from Sharecare app users who opt-in. Sharecare also is actively working with partners that will contribute other relevant de-identified data sources in national scale – such as real-time grocery transactions, biometrics and lab results, and prescription medication fulfillment. Collectively, the multi-dimensional layering and analysis SPH and Sharecare are formulating for the CWI will result in the most expansive, diversified and dynamic well-being index in the industry.
CWI Integration With Sharecare's Blue Zones Project
Together, SPH and Sharecare will report on the country's health and well-being by providing public access to annual CWI state and community rankings reports, which also will serve to propel Sharecare's Blue Zones Project, a community-led well-being initiative that leverages the lessons learned from the world's longest lived populations to make healthy choices easier. Today, the Blue Zones Project is active in 48 communities across 11 states and has sustainably impacted the well-being of more than 3 million Americans, resulting in increased productivity and reduced healthcare costs. The CWI will provide current and future Blue Zones Project communities with not only a robust benchmarking tool but also unparalleled insights into the distribution of health and well-being across a community, allowing them to target resources and interventions where they are needed most.
Impact of Strategic Partnership
We are committed to delivering on a higher ledge of community-driven care and the work we are doing with Boston University takes the concept of meeting users where they are in their health journey to a whole new level" said Jeff Arnold, co-founder, chairman, and CEO of Sharecare. "Further, Sharecare's scale, combined with the analytic capabilities of the BEDAC team will allow us to more deeply understand the most pressing health challenges across America at a hyperlocal level. Simply put, the CWI will advance our ability to deliver the right interventions to people at the right time which not only will improve their personal health but also the places where they work, live and play."
Arnold added, "This type of ubiquitous location-centric design and data are at the nexus of healthcare's next evolution, empowering individuals and communities to better understand and navigate their well-being journeys in ways that have previously been out of reach."