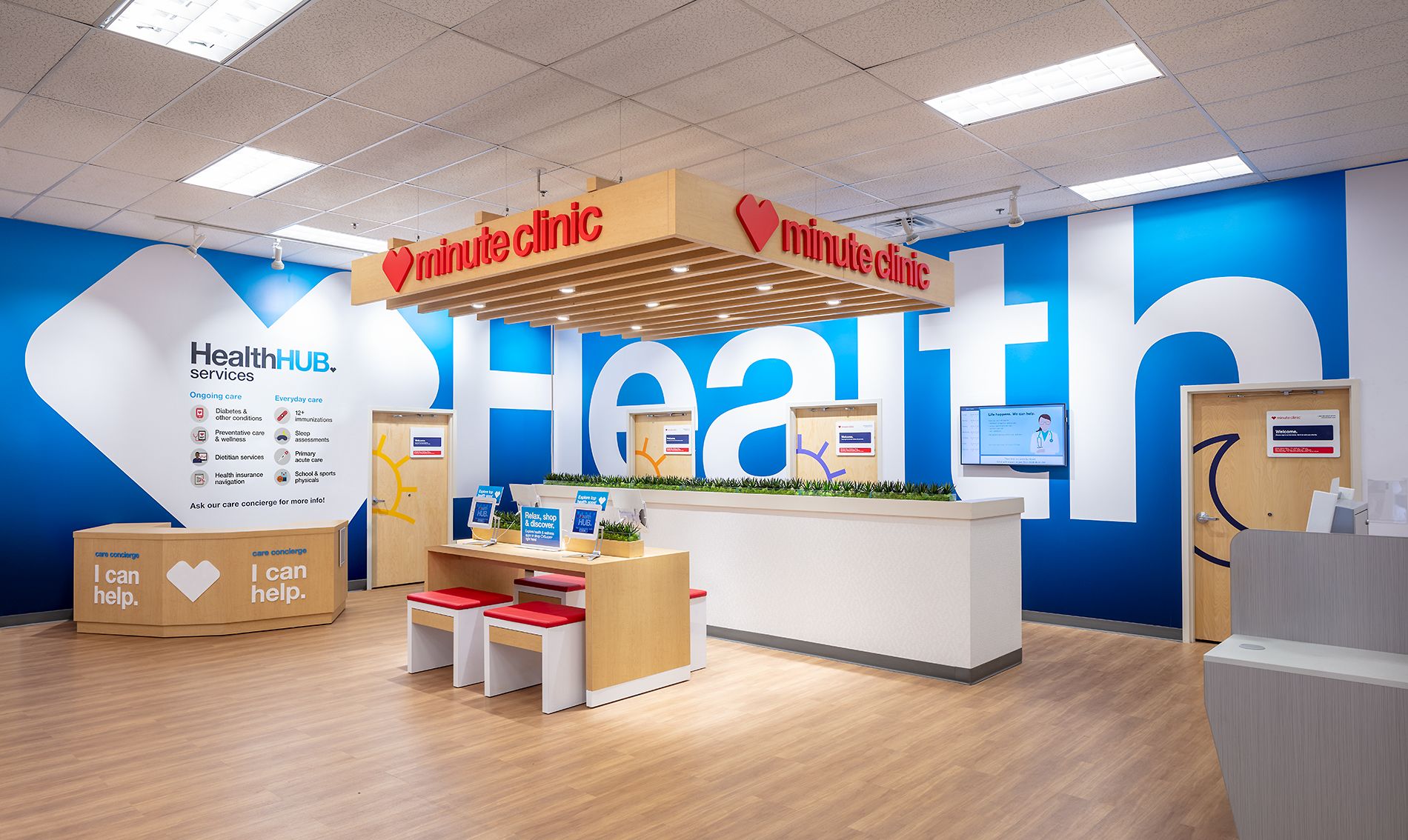 CVS Health, today announced a significant expansion of HealthHUB locations at CVS Pharmacy stores across the country. Building on the success and customer response to its HealthHUB pilot in Houston, the company plans to open additional locations in Houston, Atlanta, Philadelphia, southern New Jersey and Tampa this year, and plans to have 1,500 HealthHUB locations operating by the end of 2021.
Recent HealthHUB Pilot in Houston
For the past six months, the company has been piloting three HealthHUB locations in Houston that offer a broader range of health care services, new product categories, digital and on-demand health tools trusted advice and personalized care. With the new format more than 20% of the store is now dedicated to health services, including new durable medical equipment (DME) and supplies and new product and service combinations for sleep apnea and diabetes care.
HealthHUB: The Care Concierge for Consumer Engagement
Acting as the connection point inside the HealthHUB is the care concierge, a newly established role responsible for customer engagement, including educating customers about our new service offerings, helping them navigate the in-store services and events, and connecting them to our in-store providers. During the pilot phase, customers accepted help from our care concierge in more than 95 percent of recorded interactions beyond a greeting, with 60 percent resulting in engagement with a HealthHUB provider or offering.
With personalized Pharmacy support programs and expanded MinuteClinic services, HealthHUB teams are improving care for patients managing chronic conditions, with a focus on recommending the next best clinical actions and driving medical costs savings. The HealthHUB store format also includes a variety of pathways to nutritional health with one-on-one and group counseling delivered by an in-store dietitian, as well as access to weight loss programs.
HealthHUB Design Approach
The design of the HealthHUB also includes community spaces and digitally enabled offerings. Wellness rooms are available for CVS professionals and community partners to host group events, including health classes, nutritional seminars, and benefits education. In addition, there are learning tables that include iPads for customers to explore health and wellness apps, as well as shop our expanded product selection on cvs.com.
Bringing Real Change to Healthcare
"Improving health outcomes starts with transforming the consumer health experience, connecting with people in their communities. Through physical and virtual interactions, we provide convenient, personalized and integrated access to health care support and services," said Alan Lotvin, M.D., Chief Transformation Officer for CVS Health. "Our HealthHUBs in Houston are generating tremendously positive customer response. The opportunity to engage with a team of in-store and remote colleagues, including pharmacists, nurse practitioners, care managers and support staff resonates with consumers. We're thrilled to be creating this seamless, long overdue experience that consumers want.