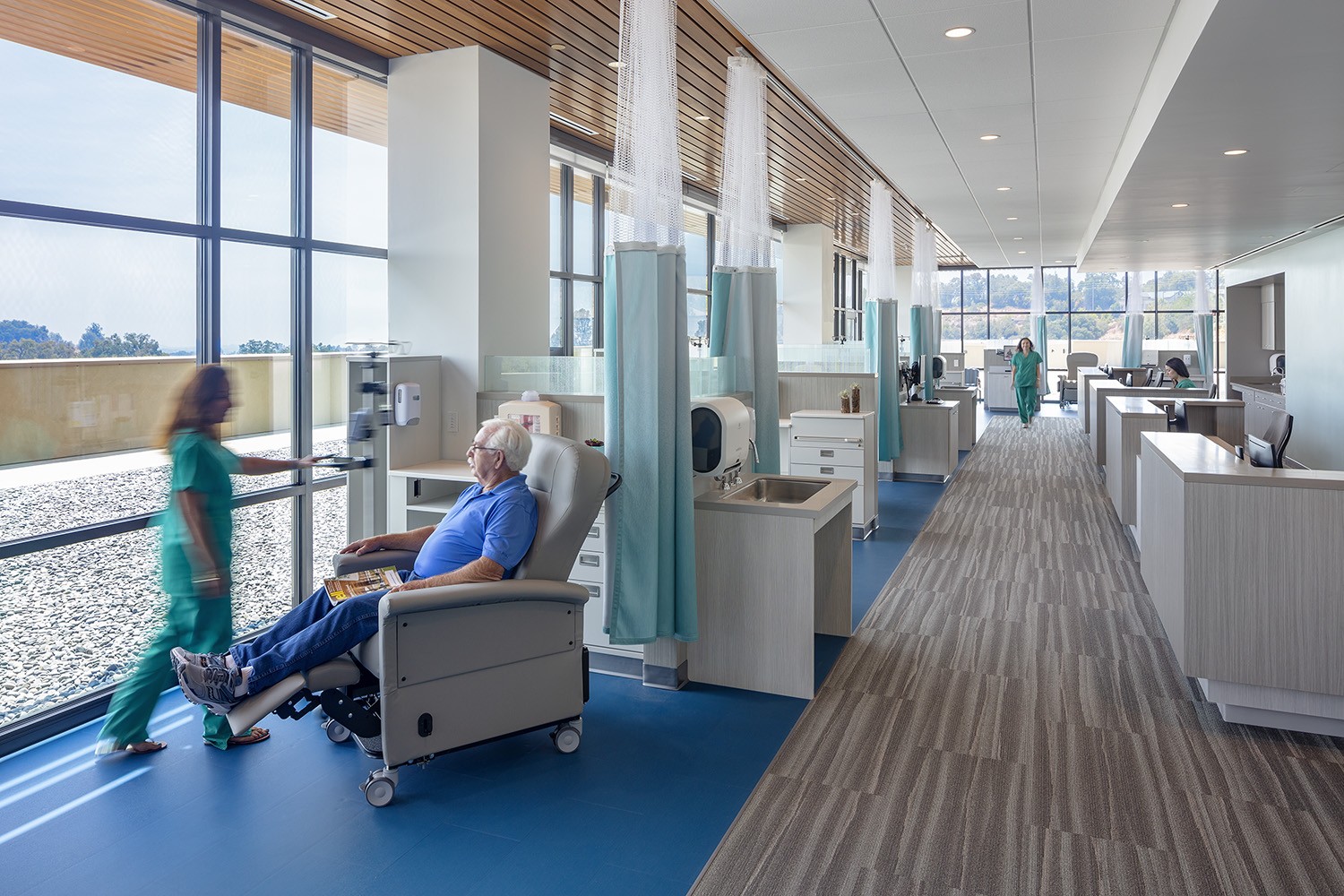 Adventist Health is getting AHEAD of hereditary cancer (which tends to be earlier onset, more aggressive, and accounts for 10 percent of all new diagnoses). The Adventist Health Early All-Around Detection – or AHEAD Program – at Adventist Health is a population hereditary cancer risk assessment initiative.
To ensure patients in both urban and rural settings have access to the preventive services needed to reduce risk, Adventist Health is partnering with CancerIQ to identify candidates for genetic testing, offer education and testing and provide counseling across the network and various care settings – including primary care, obstetrics, and gynecology, breast imaging, gastroenterology, and oncology. Nearly 8,000 patients have already been served using the CancerIQ platform. As part of the partnership, Adventist Health announced it will integrate CancerIQ into its Cerner EHR to streamline a multi-specialty, enterprise-wide rollout.
When patients are identified as high-risk, they are navigated to regional "circles of care" for enhanced cancer screening services such as breast MRI, and if appropriate – preventive surgeries that can reduce cancer risk altogether.
CancerIQ's technology makes it easier for providers to identify, evaluate and manage entire patient populations based on individual genetic risk factors, all within the existing EHR workflow. By analyzing family history, running predictive risk models, and automating National Comprehensive Cancer Network (NCCN®) Clinical Practice Guidelines in Oncology (NCCN Guidelines®), CancerIQ empowers providers with the genetic expertise to prevent cancer or catch it earlier.
"I received genetic testing and counseling in my ob/gyn's office and learned I had an 87% chance of getting breast cancer and 60-70% chance of getting ovarian cancer," said Brenda Munson. "These were just too high of numbers for me to live with, so I opted to have preventive surgeries. I'm really lucky because I was able to make decisions based on having these statistics. Now, I'm living a full life with my husband and young boys, and I have a significant amount of peace of mind."
For patients at average risk, undergoing the genetic evaluation process has made cancer prevention more top of mind and improved mammography and colonoscopy screening rates.
Clinics that have implemented the genetic cancer screening through its AHEAD program demonstrate dramatically higher rates of routine cancer screening for all of their patients. For the vast majority of patients at average risk, this promotes early detection when cancers are most curable.
"Our work serving over nearly 8,000 patients at Adventist Health over the past 18 months has demonstrated that genetic screening is a true win-win for all parties involved. The investment Adventist has made in technology and clinical education has paid off for the health system, its providers, and more importantly – its patients." said Feyi Olopade Ayodele, co-founder and CEO of CancerIQ. "Adventist leadership is ensuring that genetic testing is not only a part of their innovation and specialty service line development strategy, but a foundational part of their quality assurance, patient safety, and population health management initiatives."