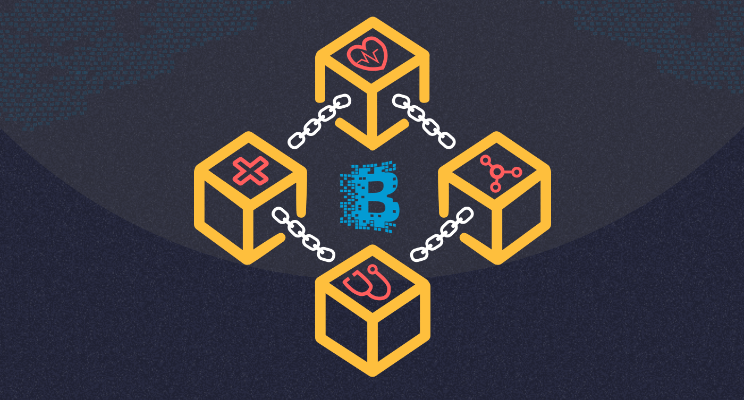 The U.S. Food and Drug Administration (FDA) has approved a multi-regional pilot studying the use of blockchain-enabled data technology to track and verify specialty prescription drugs, to ensure safety, enhance value and improve health outcomes.
Blockchain Pilot Consortium & Implementation Timeline
The pilot consortium is comprised of Rymedi,Temptime/Zebra, Indiana University Health, WakeMed Health & Hospitals, Good Shepherd Pharmacy and its RemediChain project, as well as the Center for Supply Chain Studies and the Global Health Policy Institute. The group will test the implementation of the Drug Supply Chain Security Act (DSCSA), starting in August 2019. 
Blockchain/IoT Pilot Focus
This pilot will focus on intra- and inter-health system medication transport and usage in North Carolina, Indiana and Tennessee, and studies the application of blockchain and IoT technology used to monitor specialty medication distribution across supply chains. Improved supply monitoring will enhance quality control of medicine, provide data for more targeted inventory and recall management and save lives.
Beyond testing the implementation of next-generation blockchain and IoT (Internet of Things) technology, this pilot advances emerging best-practices for healthcare system data sharing and coordination. With movements toward value-based healthcare and precision medicine advancing in the U.S. and abroad, this connected health infrastructure paves the way for the patient-centric future that healthcare innovators worldwide are working towards.
The Center for Supply Chain Studies and the Global Health Policy Institute at the University of California San Diego will provide design and evaluation support to optimize the pilot's impact on policy and industry standards development.
Indiana University Health & WakeMed to Deploy Blockchain Solution
As part of the pilot, Indiana University Health, the largest hospital network in Indiana, and WakeMed Health & Hospitals, the leading provider of health services in Raleigh, N.C. will implement the blockchain solution to track specialty medicines across provider locations within their networks, as well as transfers to other provider networks – as is commonly done to address regional inventory shortages.
Good Shepherd Pharmacy and its associated RemediChain project will apply the solution to medicine transfers in their pioneering approach to connecting patients unable to afford specialty and rare disease medications with donated medications, all while assuring patients, regulators, and providers of the origin and quality of the donated medicines.
Why It Matters
"Blockchain technology provides a platform to innovate healthcare delivery, and we are proud to be part of the collaborative effort to enhance interoperability for the benefit of patients," said Diana Rhyne, executive director for WakeMed Innovations. "Its applications have the potential to make a positive impact across the full spectrum of the healthcare continuum – from data integrity and pharmaceutical supply chain to improved patient safety and health outcomes."