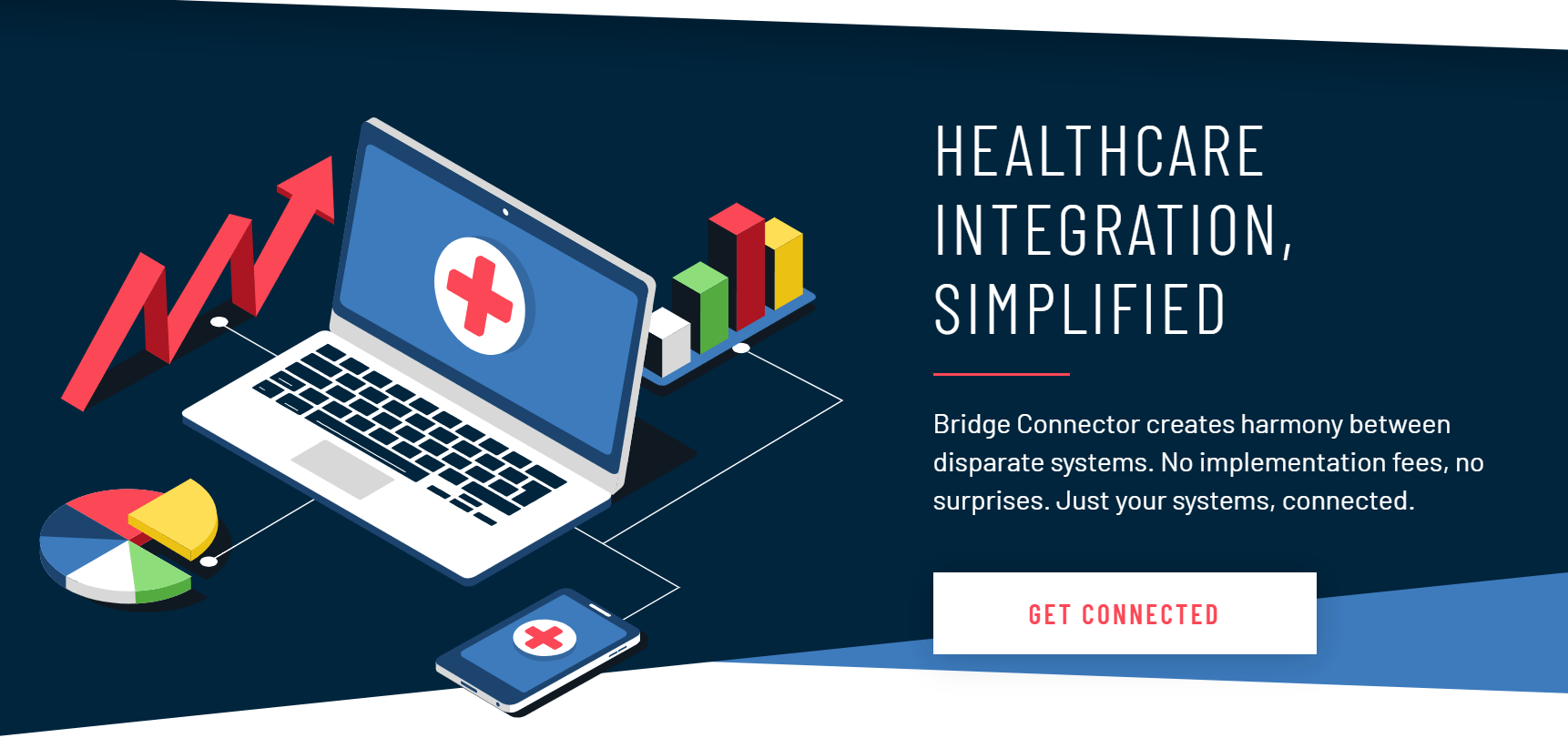 Bridge Connector, a Nashville, TN-based company offering data-driven workflow automation to solve health IT interoperability challenges, has raised $20 million in funding from Axioma Ventures. Their business model aims to create an ecosystem where all health care organizations, regardless of size, can equitably reap the benefits of connected data systems.
Sense of Urgency to Achieve Data Interoperability in Healthcare
A shared sense of urgency to achieve data interoperability in healthcare, because it has been identified repeatedly by healthcare executives as one of the most critical areas for improvement as the market shifts to value-based payments, and the lack of interoperability is one of the most pressing issues facing providers and payers today. Bridge Connector was founded in 2017 based on the idea that any healthcare organization should be able to automatically transfer data between disparate systems without the need for internal IT support.
Creating Integrations with Clicks, Not Code
Instead of taking months to deploy a traditional integration, Bridge Connector's products can connect disparate data systems in a matter of days, with a "no-code" platform. Their solutions enable workflow automation in business and clinical use cases, and transparency and true interoperability among providers, payers and most importantly, patients, who increasingly desire more control over their own data to make better-informed care choices and improve outcomes.
"Interoperability is within reach when we re-think health IT integrations from a 'workflows' problem-and-solution standpoint. This results in a quicker time to value that the market is demanding. We partner with the largest health care organizations in the world, and we are just getting started," said Bridge Connector founder and CEO, David Wenger.
Traction/Milestones
After being in business just over a year, Bridge Connector has been recognized for their work through several awards, recent ones being the Ohana Partner Award from Salesforce at HIMSS19, the 2019 South Florida Business Journal H. Wayne Huizenga Start Up Award, and they were named to the 2019 Nashville Business Journal's Best Places to Work. Headquartered in Nashville, TN, the company has additional offices in Palm Beach Gardens, FL., Knoxville, TN; and San Francisco, CA. The company has established major integrations with Allscripts, Brightree, Epic, higi, PointClickCare, and others.
"We launched with five people. And in our first year of business, we have grown to 70 team members, with plans to be over 100 strong by the end of this year. 'Growth' has been our motto driving everything," said Bridge Connector founder and CEO, David Wenger.
Expansion Plans
Bridge Connector plans to use the new round of funding to further their technology advancements, differentiate product verticals, and continue growing their teams in sales, technology, and product. In addition, the company plans to raise its Series B round of funding in late 2019.