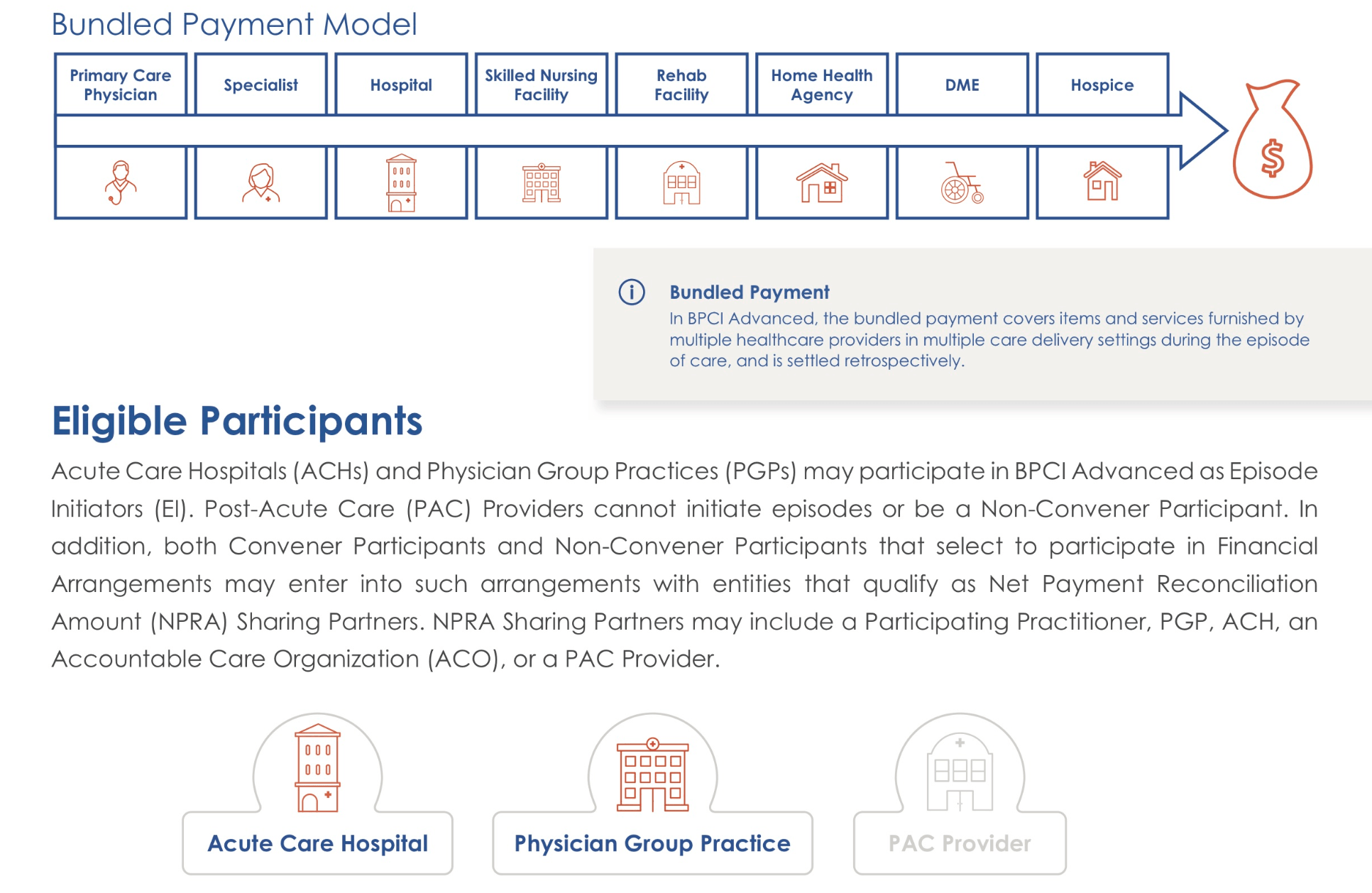 Cerner and naviHealth, a provider of post-acute management has announced an expanded relationship with plans to create a new offering for the Medicare's Bundled Payments for Care Improvement Advanced program (BPCI Advanced). After working together for five years to streamline electronic workflows for post-acute discharge, Cerner and naviHealth anticipate launching the new value-based care offering to support BPCI Advanced, with an initial focus on the next CMS launch of the program in January 2020. 
Medicare BPCI Advanced Program Overview
BPCI Advanced aims to encourage clinicians to redesign care delivery by adopting best practices, reducing variation from standards of care, and providing a clinically appropriate level of services for patients throughout a Clinical Episode. Under BPCI Advanced, providers prospectively agree to a pre-defined reimbursement amount for 32 Centers for Medicare and Medicaid Services(CMS)-defined episodes of care or chronic conditions. Bundled payment offerings can support better health care experiences for consumers with greater cost transparency, while also improving efficiency and reducing waste for health systems and providers.
Benefits of Bundled Payment Arrangements for Providers
Working together, Cerner and naviHealth plan to give health systems and providers the ability to effectively participate in bundled payment arrangements while driving improved clinical outcomes and financial results. The new value-based, electronic health record-agnostic offering is expected to support affordable and accessible health care centered on the patient.
Why It Matters
naviHealth is one of the largest conveners, or risk-sharing partners, in the BPCI Advanced program today, providing services in 22 states to more than 140 hospital partners, and managing billions of dollars of spend annually. Cerner's HealtheIntent big data platform and comprehensive care management technologies complement naviHealth's predictive assessment tools, care management platform and care navigation expertise in managing patients from the hospital through post-acute care.
This new offering is expected to help both organizations advance their clients' successes, provide better health experiences and outcomes, and ultimately become the partner of choice for innovation in this space.
"We've had tremendous success in the BPCI Advanced program, which is a major first step in the industry's shift toward value-based care. It's a huge opportunity for providers to achieve better outcomes while reducing costs. Through our relationship with Cerner, there are even greater avenues for success," said Clay Richards, CEO, naviHealth. "Cerner is known for its clinical quality improvement and workflow integration, and our work with them in post-acute management has been instrumental in providing better patient care. Combining our operational, technological, and clinical expertise and solutions with Cerner's big data platform, will make this joint offering truly unique in the industry."