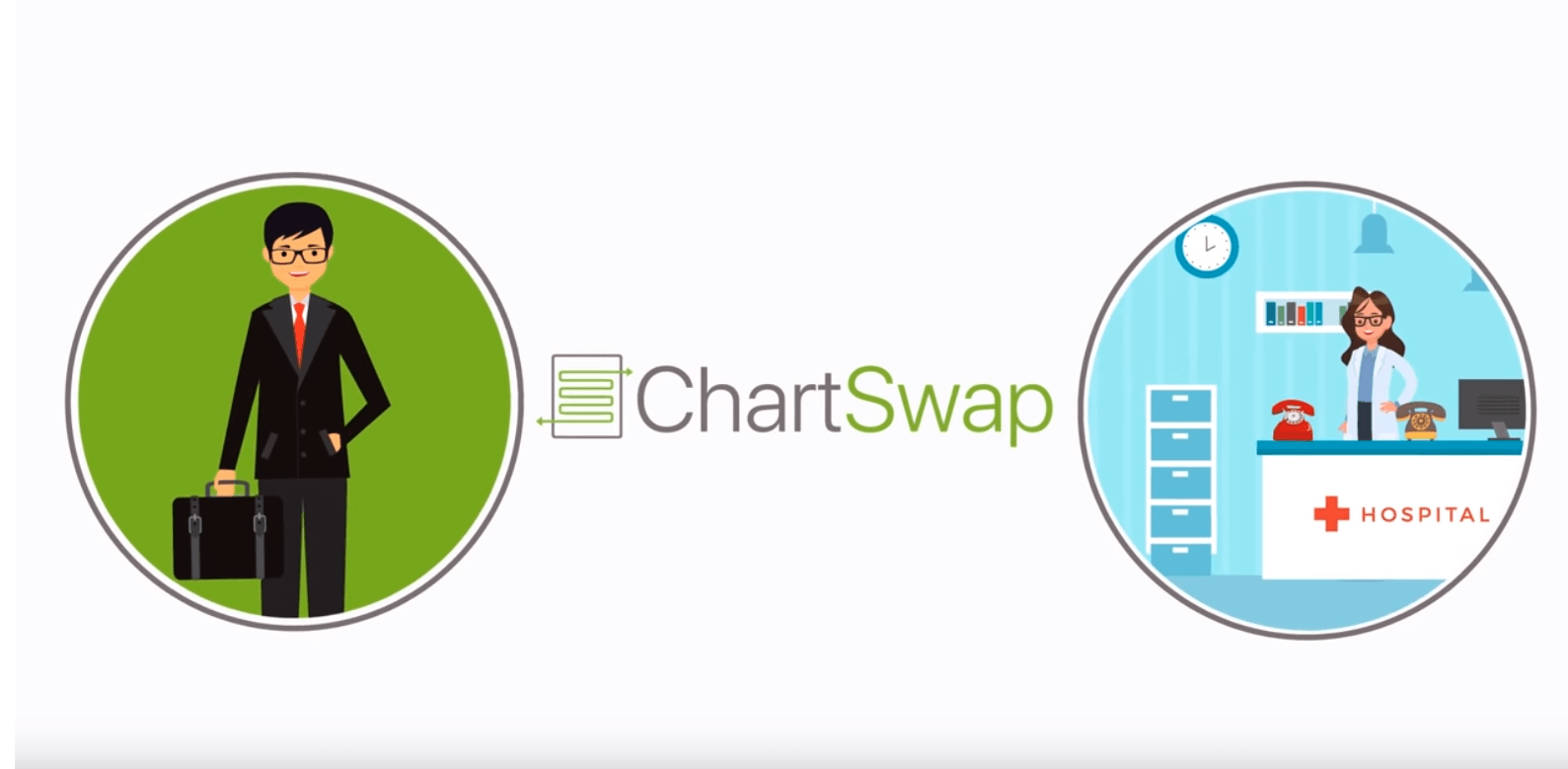 Ontellus, a nationwide full-service procurer of medical, billing, employment records, and other claims related data services has acquired Chartswap, a cloud-based HIPAA compliant medical record exchange portal.
ChartSwap Background
Founded in 2012 by Randy Haynes, Chartswap's (B2B) health information exchange portal connects provides hospitals and other medical care facilities with the ability to securely delivery patient records. From a single cloud-based platform, requestors can safely order, track and pay for records from any participating provider within the ChartSwap network, streamlining the release of information (ROI) process.
ChartSwap's extensive and growing provider network includes billing groups for hospital-based specialties, EMS groups, radiology, imaging, labs, physical therapists and a host of many other medical groups. 
Release of Information (ROI) Challenges in Healthcare
"Retrieving and handling medical records can present many complex challenges," says Darren Klauser, CEO of Ontellus, "Having a digital platform that medical providers use to securely distribute records electronically will enable Ontellus to expedite the retrieval services that we provide our clients with today.  This acquisition is consistent with our strategy to continue to expand our ecosystem supporting the entire supply chain of records procurement through data analysis."
Acquisition Plans for ChartSwap
As part of the acquisition, Newton Ross will lead the ChartSwap Division for Ontellus and newly appointed Dawn Toups will lead the National Provider expansion of the ChartSwap network as Business Development. Financial details of the acquisition were not disclosed.
"Our goal at ChartSwap has always been to reduce the cost and time associated with requesting records and to become the universal platform for all third-party requests," says Randy Haynes, Chartswap CEO, "By combining the power of Ontellus with the ChartSwap network of over 17,000+ providers, requestors will experience record-setting industry standards for available turnaround times."