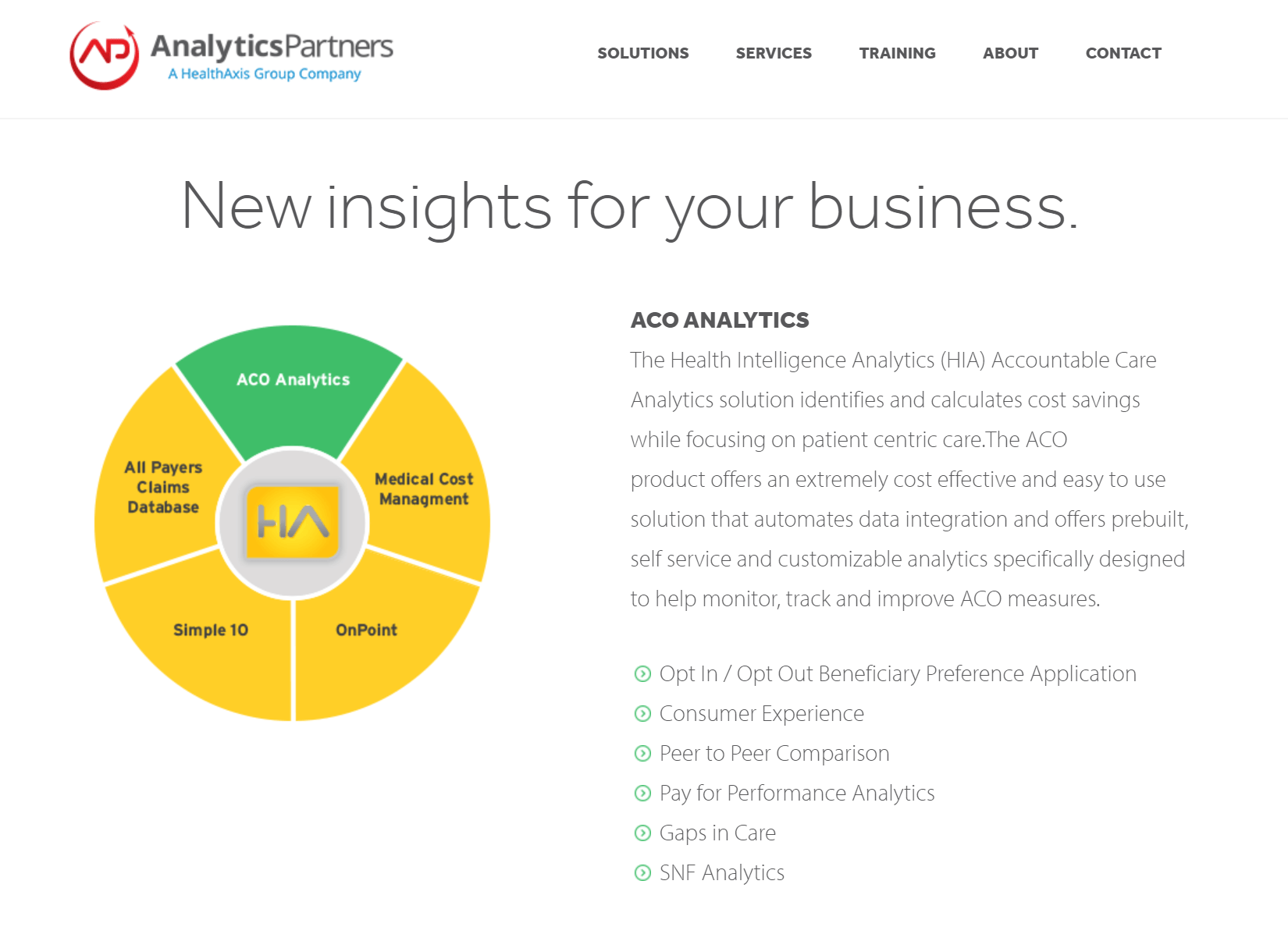 HealthAxis Group, an IT solutions provider for healthcare payers, including TPA's and insurance companies has acquired Analytics Partners, a provider of business intelligence and data warehouse solutions for healthcare organizations. Under terms of the acquisition, HealthAxis Group will acquire Analytics Partners stock and assets and will begin consolidating all business under the HealthAxis Group brand.
Analytics Partners Overview
Analytics Partners specializes in analytics solutions such as historical trend analysis, risk assessments, fraud indicators and claims reporting for Healthcare organizations. Their integrated healthcare analytics solution, Health Intelligence Analytics (HIA)SM provide clients with a comprehensive view of their data allowing for full lifecycle healthcare analysis.
Why Analytics Partners?
The merging of business operations adds robust and proven analytics to complement the HealthAxis Group's current and powerful core platform and services. HealthAxis Group's fully scalable solutions include benefits administration platforms, web portals, network and application management, consulting, BPO, transaction services, practice management solutions, electronic medical records, and technology services.
"Analytics Partners, extensive experience in the Healthcare arena and established strengths directly tie into our vision of providing complete, shareable data and effective communication throughout health care delivery pipeline," stated Shilen Patel, CEO of HealthAxis Group. "With the sophisticated data mining and analytic capabilities, the procurement of Analytics Partners moves us closer to our goal of providing the Healthcare Industry with one complete holistic approach that prepares them to meet the challenges ahead."