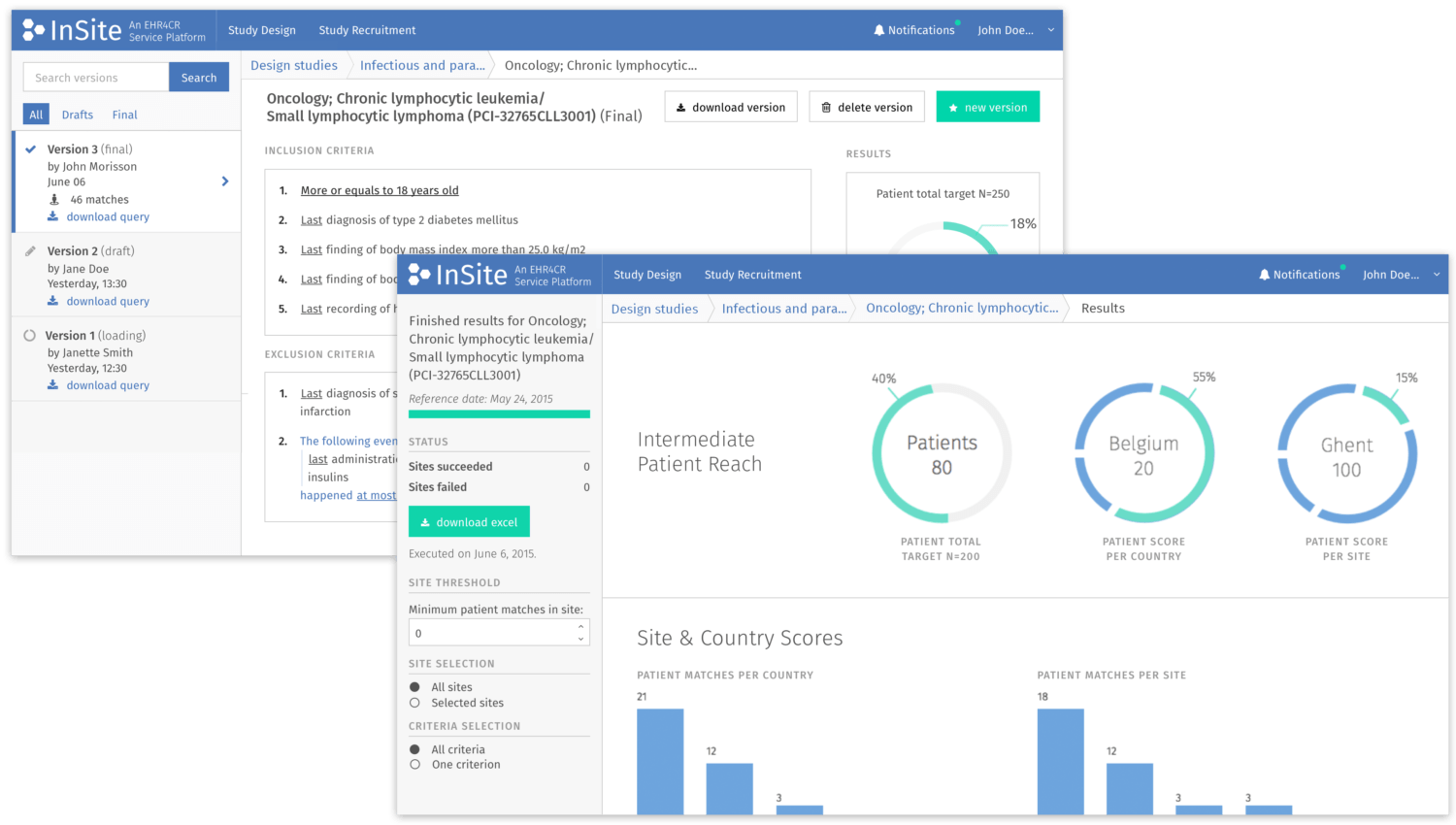 TriNetX, a global health research network that revolutionizes clinical research and enables discoveries through the generation of real-world evidence (RWE) has acquired Belgium-based Custodix NV and its InSite network. InSite network is a European-based provider of services for clinical trial design, patient feasibility, and enabling workflow for patient recruitment. Financial details of the acquisition were not disclosed.
InSite Clinical Data Network Background
The InSite platform is an initiative of Custodix determined to define and realize a sustainable eco-system for real-world data-driven clinical trial design and execution. InSite's platform enables the trustworthy re-use of Electronic Health Records (EHR) data for research. InSite facilitates the collaboration between clinicians and researchers and aims to maximize the output of clinical research with academic and industry research organizations and create a win-win situation for industry, academic researchers, hospitals, and patients.
Supporting TriNetX's European Strategy
The acquisition establishes the largest research network in Europe and presents existing InSite healthcare organizations with increased access to clinical trial opportunities. Custodix's InSite network is active in 12 countries throughout Europe and complements the existing TriNetX European footprint. In addition to the US and Europe, TriNetX is powered by an impressive network of healthcare organizations (HCOs) globally, including Japan, Singapore, Malaysia, Philippines, India, Israel, and Brazil.

The Custodix addition quadruples the size of the current European TriNetX staff and establishes an EU headquarters as a resource base to launch further expansion in Europe and Asia. Custodix's CEO Brecht Claerhout will become TriNetX's Managing Director/Europe and the division—to be known as InSite, a TriNetX company—will drive the combined organization's European strategy and execution going forward.
TriNetX Traction
The acquisition comes following TriNetX's recent Series D funding raised in part to support the company's international expansion. TriNetX's customer base includes 29 industry partners, consisting of 11 of the largest pharmaceutical companies including Novartis, Sanofi and Pfizer, and top contract research organizations (CROs) including Syneos and ICON. To date, TriNetX has been used to analyze over 13,000 protocols and has presented over 3,400 trial opportunities to its HCO members.
"This is a breathtaking unification of two extremely compatible research networks," said Gadi Lachman, TriNetX CEO. "The two companies launched in separate geographies, but share a commitment to strong compliance, governance, and a global vision for clinical research. We now offer the world's largest platform for clinical research, providing a more powerful resource for pharma companies and healthcare organizations, and more hope for patients in need. This expansion gives us additional local leadership, regional support, and increased resources in the European market."