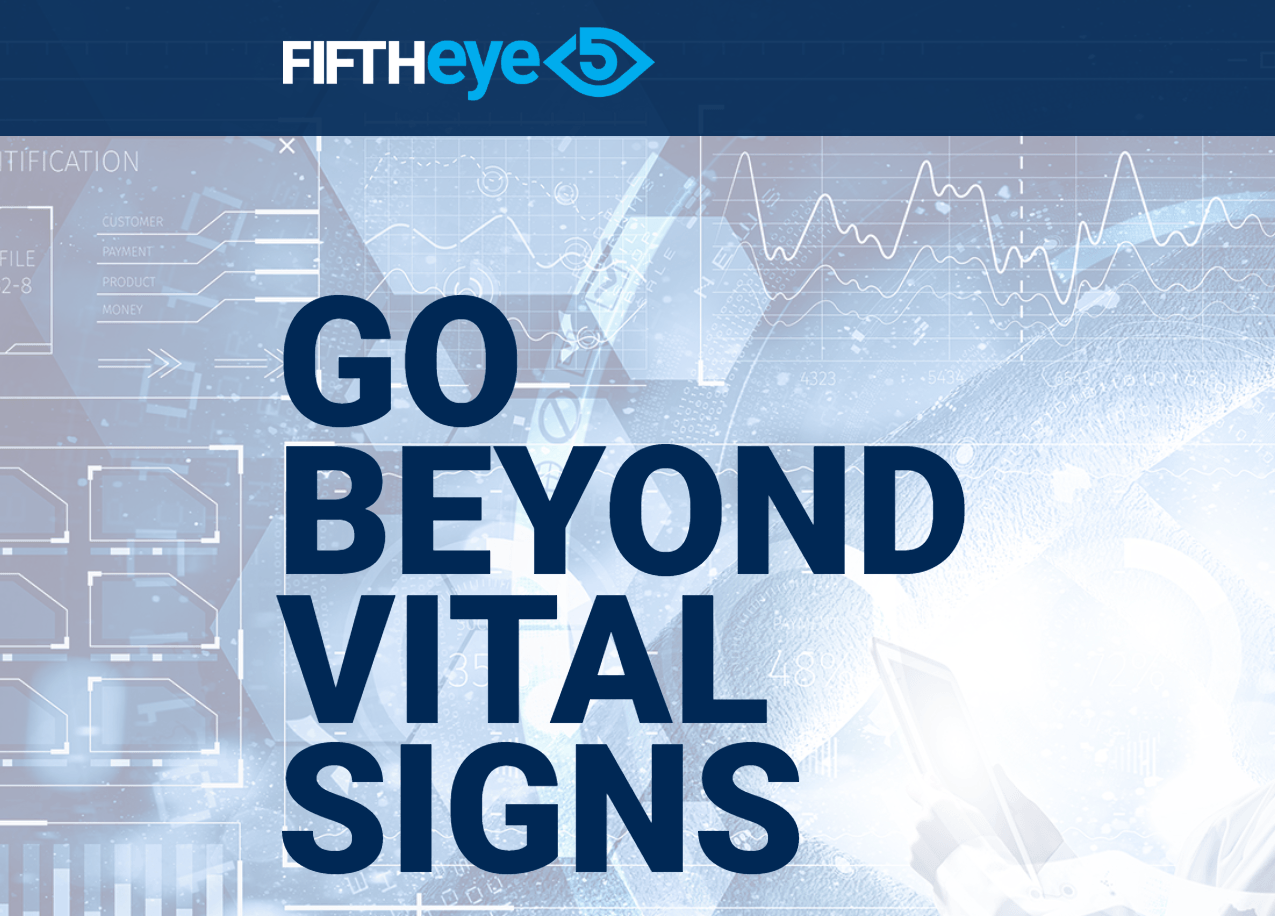 Fifth Eye, a medical device software spinoff from the University of Michigan building clinical early warning patient deterioration system for hospitals has raised $11.5 million in Series A funding led by Arboretum Ventures and Cultivation Capital. Other participants in the round include were MINTS, the direct investing arm of the University of Michigan's endowment, along with additional capital from previous investors Invest Michigan and 35 private angel investors.
Why Clinicians Need A Better Detection System for Unexpected Patient Deterioration
Clinicians need a better detection system for unexpected patient deterioration. Hemodynamic instability, which is when blood flow to vital organs degrades to levels that are insufficient to support vital organ functions, is one of the most common causes of deterioration and death for critically ill or injured patients, especially when it manifests unexpectedly or goes undetected. Common causes leading to hemodynamic instability include hemorrhage/post-operative bleeding, sepsis caused by serious infections like pneumonia, various acute brain injuries, respiratory difficulties, and others. Hemodynamic instability resulting from these conditions can lead to sudden low blood pressure, heart failure and cardiac arrest.
Fifth Eye Background
Founded in 2017 by serial entrepreneur Jen Baird, CEO and a team of three researchers from the Michigan Center for Integrative Research in Critical Care (MCIRCC), Fifth Eye's mission is to improve the quality and cost of care with intuitive real-time early warning systems using continuous physiologic waveforms.
The Ann-Arbor, Michigan-based company is developing clinical early warning systems based on physiologic waveforms to improve outcomes and reduce costs using license technology from MCIRCC's Advanced Analytics Platform and two predictive analytics, the Analytic for Hemodynamic Instability (AHI) and Barreleye. AHI uses sophisticated real-time signal processing to predict if a patient will deteriorate several hours before normal vital signs signal a problem is occurring.
Using a single existing electrocardiogram (ECG) waveform, the early warning system aims to continuously detect the emergence of hemodynamic instability and forecast patient trajectory, giving doctors and nurses a heads up about impending trouble hours in advance of other methods.
Fifth Eye's browser-based user interface provides the first score in five minutes with no baseline needed, minute-to-minute continuous patient assessment, advance warning and real-time treatment feedback, and easy to interpret historical trends without the need for electronic health record inputs.
How Analytic for Hemodynamic Instability (AHI) Works
The human body's hemodynamic compensatory mechanisms, driven by the autonomic nervous system, protect against shifts in blood pressure to preserve critical organ function. However, such compensatory responses can mask underlying physiology and delay intervention, especially when relying on traditional vital signs. Once the vital signs and symptoms that show decompensation are evident, it may be too late to effectively intervene. Late detection of hemodynamic instability can lead to more invasive interventions, poorer outcomes, and even death.
AHI leverages the known relationships between the cardiac rhythm, heart rate variability and the autonomic nervous system. Using an innovative peak-detection and noise isolation approach, AHI examines precise beat-to-beat variations and morphological transitions within the ECG to quantify the physiologic and autonomic nervous system burden well before it is evident via traditional vitals. These nuanced cardiac variations associated with hemodynamic decompensation are typically obscure and cannot be visually observed by manual examination of streaming ECG, especially during the early period of its onset.
Plans for Funding
The funding will be used to secure FDA clearance of Fifth Eye's first product, support clinical studies with multiple health systems, and enable the commercial launch of the company's first product, the Analytic for Hemodynamic Instability. MCIRCC is collecting the data from 200 hospital beds at Michigan Medicine that was used to perform initial technology validation on AHI. FDA clearance is needed before the technology can be used for patients, which Baird hopes to receive clearance later this year.
Tom Shehab, MD, Managing Partner of Arboretum Ventures, Bill Schmidt, Managing Partner of Cultivation Capital and Mark Salamango, CTO of Fifth Eye will join Jen Baird, CEO of Fifth Eye on the Company's Board of Directors.
"We are excited to have the strong support of such experienced healthcare investors as we bring our newly developed medical device software product through the FDA clearance process and into the hands of hospitals in the next two years. Saving lives is what motivates both our team and our clinical champions. This capital round gives us the fuel to accomplish those goals," said Fifth Eye CEO, Jen Baird.