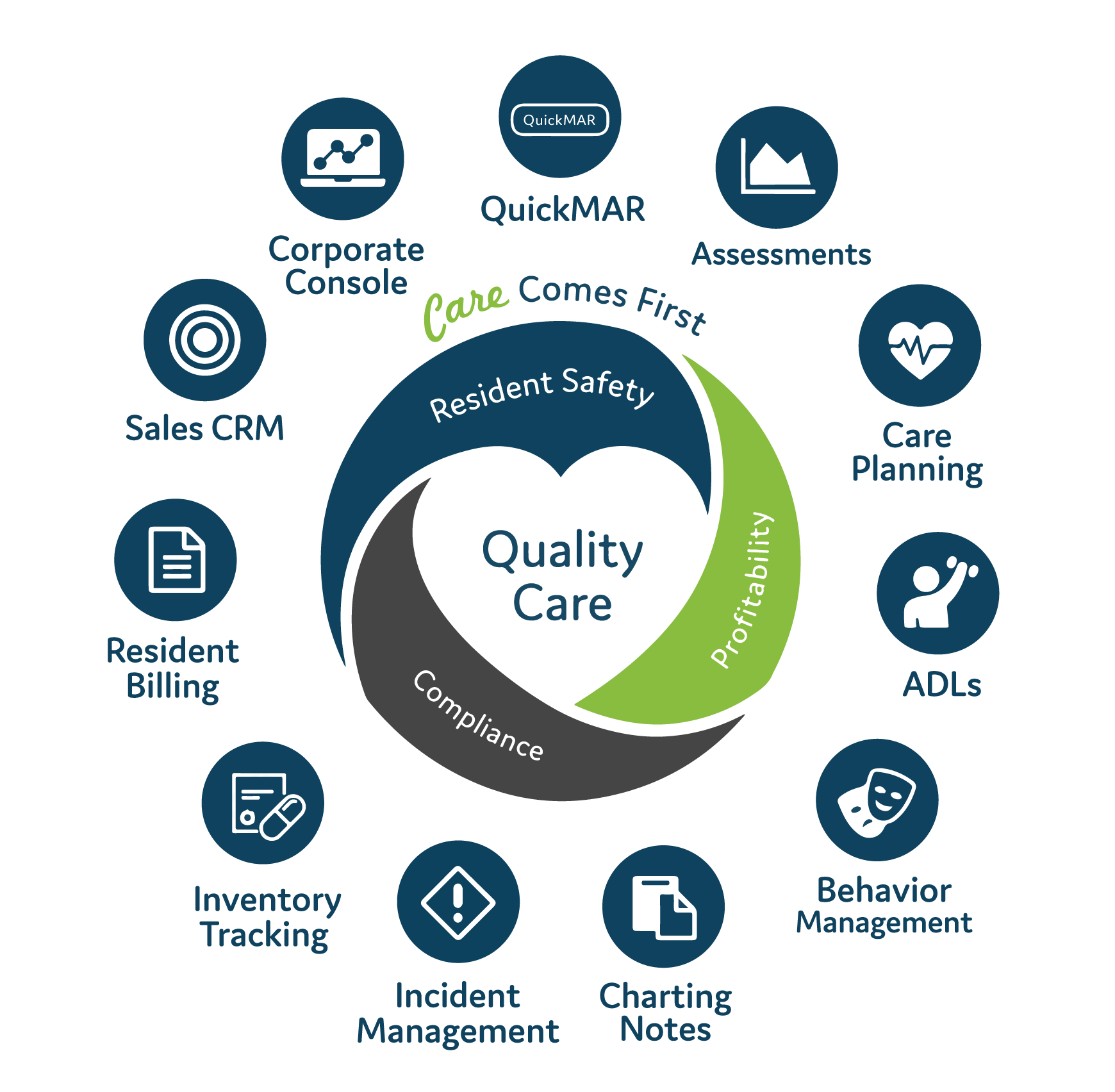 PointClickCare Technologies, a cloud-based EHR for long-term post-acute care (LTPAC) and senior living industries has acquired QuickMAR, an eMAR & EHR for long-term care, group homes and assisted living facilities. The combination of two leading organizations will offer senior living customers and pharmacy partners greater flexibility in how they adopt and scale their resident care strategies while working through a single technology vendor.
Founded in 2007, QuickMAR is an EHR and eMAR designed by senior living professionals that provide clinicians with the most important tools to ensure safety and quality care. The solution includes an eMAR, assessments, care planning, resident billing, incident management, ADLs, behavior management, charting notes, inventory management, sales CRM, and corporate console are also part of the EHR. QuickMAR serves the senior living market in the US and internationally as well as a leading vendor in medication management in the long-term post care industry. 
As PointClickCare continues to invest in QuickMAR, its solutions, and services, it will also examine opportunities to further enhance its integrated medication management solution. To date, more than 16,000+ LTPAC care communities run on PointClickCare across the U.S. and Canada. 
"We are confident that our partnership with PointClickCare will further strengthen our ability to assist senior living and LTPAC providers, and their pharmacy partners, in providing high-quality care to their residents," said Reed DeMordaunt, CEO and co-founder, QuickMAR. "As our organization enters a new business chapter, our mission will remain the same: to improve medication accuracy and enhance resident safety with cutting-edge technology solutions."
Financial terms of the acquisition were not disclosed. PointClickCare reported revenue was $248 million in 2018 and is projected to reach $295 million in 2019.