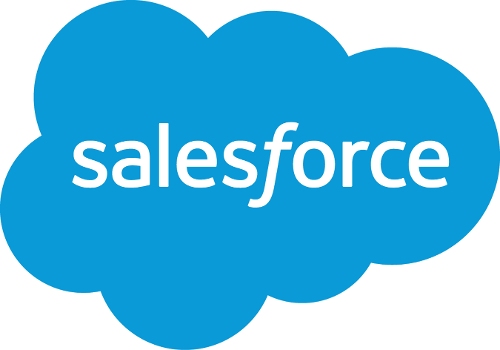 Today at HIMSS, Salesforce announced it is expanding its healthcare offering, including new innovations that bring Social Determinants of Health data to caregivers on a single platform, tackling a key gap in modern healthcare.
Salesforce Health Cloud can now easily capture SDoH data and consolidate it in a single view of a patient, allowing caregivers, home health providers, and payers to collaborate on a single platform. And with new updates to Marketing Cloud, care providers can improve engagement with patients. These features work to improve healthcare through connected, intelligent patient engagement. 
Introducing Salesforce Innovations for Healthcare
Salesforce Health Cloud's new capabilities power complete patient profiles, relevant patient communications, and convenient, connected in-home care, including:
– Social Determinants of Health: While medical care continues to improve at a steady pace, that alone cannot address the 80 to 90 percent1 of modifiable contributors to healthy outcomes, such as living conditions, socioeconomic status, and environmental factors. These social determinants of health are frequently not identified by care providers, as systems for tracking and surfacing them are siloed in electronic health record (EHR) systems that require manual updates and are difficult to use.
Now care providers can capture critical social determinant information – such as a patient's transportation options, housing status and care network, and access it in a patient profile – directly within Health Cloud. This gives the provider a more complete view of the critical factors that influence wellness, adherence and outcomes, all on one connected platform. For example, a care provider that wants to limit a patient's risk for readmission can know if the patient has access to transportation, or the ability to purchase healthy meals.
Similarly, a life science organization that wants to help patients adhere to their therapies or properly use their medical devices can see a patient's employment status and living arrangements, and thus offer the necessary level of financial and in-home support. A payer organization can deliver personalized preventive or wellness materials to members based on the member's education or reading level.
– Mobile-First In-Home Care Collaboration: Large groups of care providers are increasingly working together to address patient needs, with care frequently extending into patient homes. Yet disparate systems used to manage and connect care coordinators, dispatchers and in-home care providers limit collaboration. Field Service Lightning can help bring healthcare teams together on a single platform that meets the strict standards for sensitive patient data protection, covered by our HIPAA BAA.
With Field Service Lightning for Health Cloud, home health organizations can connect their entire workforce. Dispatchers can schedule and send on-site specialists to home by automating scheduling based on skills, availability, and location. Home nurses can manage cases in real-time by connecting with other providers using the Field Service Lightning mobile app.
– Personalized Patient Journeys: Connecting with patients via the channels they use most is essential to providing them with a personalized experience. With a new integration between Health Cloud and Salesforce Marketing Cloud, providers can personalize campaigns and patient journeys at scale. Now, providers can segment and enroll patients into campaigns and journeys, allowing them to monitor clinical and non-clinical engagements all within Health Cloud. For example, if a provider is holding a skin care clinic and wants to provide additional information about sunscreen to patients, they would build a patient list within Health Cloud, and then use the power of Marketing Cloud to engage across email, mobile and social channels. Additionally, enhancements to Health Cloud now display when patients have been added to campaigns, helping a provider understand every touchpoint in the context of the patient journey, improving the consistency and quality of patient engagement.
In addition, Salesforce today announced that Fairview Health Services —one of the largest nonprofit health systems in Minnesota—selected the company as its platform for customer engagement. With Salesforce, Fairview expects to improve customer engagement in its call centers by empowering its agents with relevant customer data, from multiple systems, on a single screen. As a result, they anticipate the ability to provide faster, more personalized customer service.
Salesforce Health Cloud is generally available starting at $275 per user, per month. Social Determinants of Health are included with a Health Cloud license. Marketing Cloud and Field Service Lightning are available at an additional license cost.