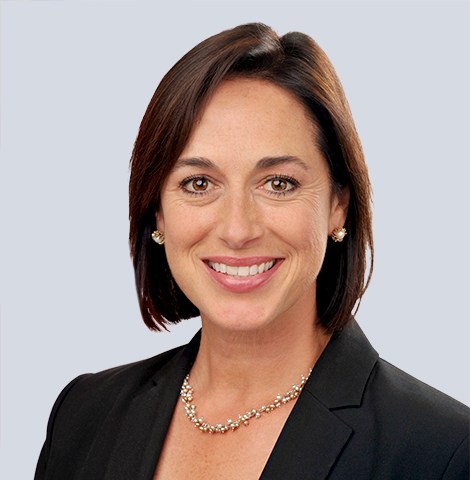 Former ONC Chief and Assistant Secretary at HHS joins "Inside Healthcare" investing platform focused on identifying and nurturing digital health innovation. 
Dr. Karen DeSalvo, who served as National Coordinator for Health Information Technology and Assistant Secretary for Health (Acting) during the Obama administration is joining LRVHealth as an executive advisor. LRVHealth is an early-stage venture platform exclusively focused on finding, investing in and building disruptive new digital health, device, and diagnostic companies. Dr. DeSalvo joins other prominent advisors and a network of 11 health systems and payers (delivering care to more than 50 million Americans across 25 states) that are collectively working to identify and build digital health companies that provide solutions to the industry's biggest challenges.
Dr. DeSalvo is currently Professor of Medicine and Population Health at the University of Texas at Austin Dell Medical School. She served in the Obama Administration as National Coordinator for Health Information Technology and Assistant Secretary for Health (Acting). She was previously Vice Dean for Community Affairs and Health Policy at Tulane School of Medicine and Health Commissioner for the City of New Orleans, where she led a transformational effort to address health challenges, including violence, nutritional and physical fitness and mental health, and led the re-establishment of a community public hospital. She is a member of the National Academy of Medicine, serves on the Medicare Payment Advisory Commission (MedPAC), the Boards of Directors for Humana and Welltower, and on the Verily Advisory Board. She is also co-convener of the National Alliance to Impact the Social Determinants of Health.
"My entire career has been focused on improving the health of people and communities by catalyzing solutions to address all the determinants of health, and there's no question that technical innovation will play an increasingly important role," said Dr. DeSalvo. "We need to transform the way healthcare is delivered and paid for, and there's no better way to do that than working with innovators who are disrupting the system from within. I joined LRVHealth as an executive adviser because its insider network provides a unique platform to find and nurture solutions to some of healthcare's biggest challenges."
"Dr. DeSalvo is a true insider who has seen the healthcare system from multiple angles including time working directly with patients, organizing better community access to care and implementing policy at a national level – among many other roles. This wide-ranging experience adds another strong and insightful voice to our team of executive advisors," said Keith J. Figlioli, general partner at LRVHealth. "Our network is built to unite the people who can identify the challenges within the healthcare system and are in the best position to think and act strategically about ways to solve them. Dr. DeSalvo fits that role perfectly."
LRVHealth has built an effective "inside healthcare" network that consists of a small number of highly engaged provider organizations that are both geographically and competitively diverse, and are complemented by select payers and healthcare vendors who add valuable perspective and expertise across the healthcare landscape.  The LRVHealth advisory network now includes five executive advisors and eighteen industry advisors.  The firm's other executive advisors include:
– R. Andrew Eckert, president, and CEO of Acelity, board chair at Varian Medical and board member at Becton Dickinson (BD). Eckert is also past CEO at Valence Health, CRC Health, Trizetto, and Eclipsys.
– Dr. Glenn Steele, former chairman at xG Health Solutions and former CEO of Geisinger, and vice chairman of Health Transformation Alliance. Steele is also the former dean of the Biological Sciences Division and the Pritzker School of Medicine, and former vice president for medical affairs at the University of Chicago.
– Terry Linn, former senior vice president of corporate development and strategy at Premier, Inc., chief development officer at AMI and partner at Ernst & Young.
– Micky Tripathi, president, and CEO of Mass eHealth Collaborative, former president and CEO of Indiana Health Information Exchange and former manager at Boston Consulting Group.