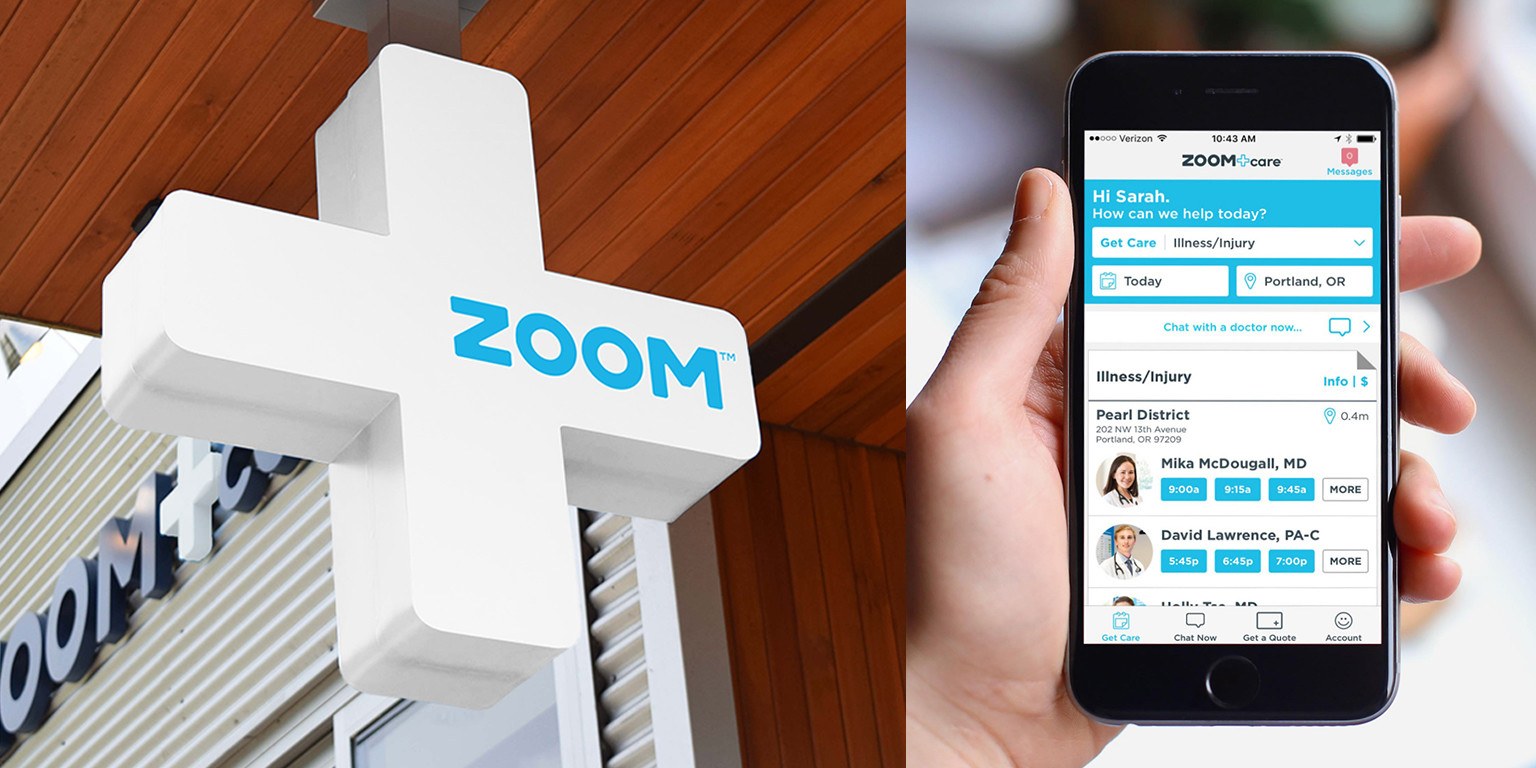 PeaceHealth to acquire ZOOM+Care to expand access to on-demand primary and specialty care for patients across the Pacific Northwest. 
PeaceHealth, a Vancouver, WA-based nonprofit Catholic health system serving the Pacific Northwest community, today announced it will acquire ZOOM+Care, a provider of on-demand retail and digital healthcare services including telemedicine. The acquisition increases access to a continuum of care that offers consumers in Oregon and Washington with more choice and convenience in how they receive healthcare services, ranging from mobile app-driven services and neighborhood clinics to sophisticated specialty and hospital services. 
ZOOM+Care On-Demand Background/Overview
Healthcare spending consumes more than 17% of our country's GDP, and outcomes are no better than countries spending half of that. To resolve this problem, Portland physicians David Sanders, MD, and Albert DiPiero, MD, MPH founded ZOOM+Care in 2006 serving as a leading provider of on-demand digital and retail healthcare for 37 neighborhood clinics across Portland, Vancouver, Seattle, and Salem. 
ZOOM+Care was built on the promise of Twice 1/2 Ten – twice the health, half the cost, ten times the delight.  Zoom provides complete care including urgent care, primary care, specialty care, mental health, telemedicine and more through its iOS app. 
Key features of their Social Health Network include: 
– Web & iOS App: Chat with doctors or schedule a same-day, no-wait Perfect Visit
– ChatCare: Chat with a  ZOOM+Care MD, ND, NP or PA to get a complete diagnosis and treatment. The doctor will order what is needed, including prescriptions and referrals.
– Schedule Same-Day Visits: Schedule from 1200 same-day no-wait visits at our ZOOM+Care neighborhood clinics.
– On-Demand Specialists: on-demand same-day specialist visits 7 days a week without a prior referral.  Instant access to a patient's medical records via proprietary software.
– Skip the ER. Go to ZOOM+Care Super: Instant access to no-wait emergency visits with our ER doctors. Emergency Doctors equipped with CT, ultrasound, digital x-ray, on-site labs, and much more.
– Health Records Available Via App: Secure access to visits, meds, labs, x-rays right on your phone
"The addition of Zoom to PeaceHealth's networks accelerates our vision of ensuring greater healthcare accessibility and affordability in our communities while increasing our ability to meet the on-demand needs of today's consumer," said Liz Dunne, PeaceHealth President, and Chief Executive Officer. "What is so exciting about this relationship is the complementary nature of our organizations and our shared passion for being the stewards of our communities' health and well-being."
Acquisition Details
Under the terms of the agreement, ZOOM+Care will continue operating under its own brand name with separate leadership and board of directors and will further its focus on innovation, consumer experience and expanding access. PeaceHealth's acquisition of ZOOM+Care is expected to close Dec. 31, 2018. Financial terms of the acquisition were not disclosed.