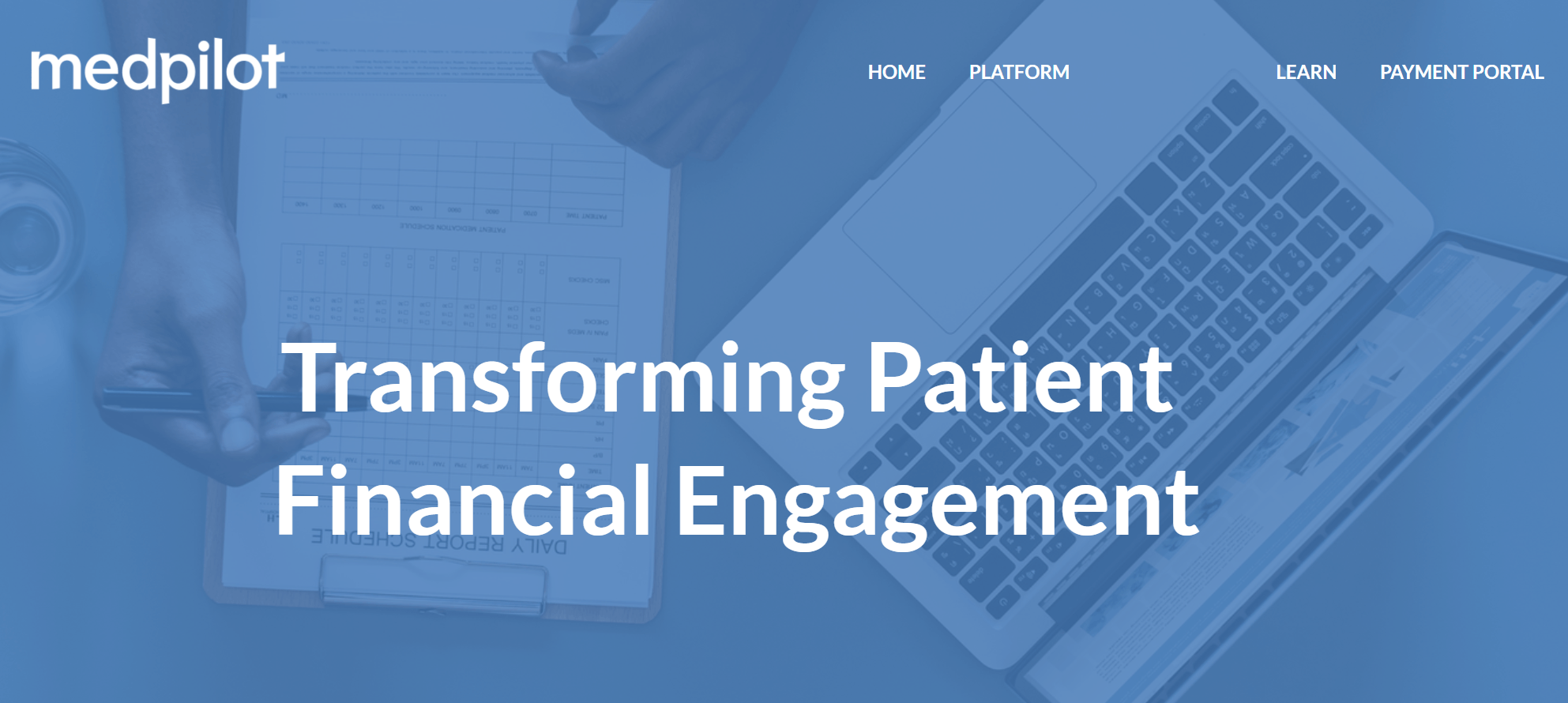 MedPilot, a patient financial engagement platform working with outpatient facilities, hospitals, revenue cycle management companies, and practice management systems, announced it has raised $1.7 million in funding led by Hudson River Capital Partners, Valley Growth Ventures, Cedars-Sinai, TechStars, and investor Tom Hirschfeld. MedPilot's will use the latest round of funding to further bolster their team and roll out additional new functionality in their patient financial engagement platform for healthcare organizations.
Founded in 2014, MedPilot's platform is powered by millions of data points. They combine information from the client's practice management system with internally derived insights and analytics to personalize their approach, including communication method, content, and payment options. Using machine learning they continue to optimize their outreach strategies based on the patient's interactions. MedPilot also powers the healthcare provider's administrative department by providing them with a tool to more effectively track patients, manage their experience, and monitor financial activity.
"Even in 2018, healthcare providers still primarily communicate with patients about complicated billing matters by mailing statements and reminders," said Jacob Myers, Co-founder, and CEO, MedPilot. "As patient responsibility has skyrocketed in recent years, the need for a more modern and effective approach has become apparent. Patients deserve better. We founded MedPilot to transform the patient financial experience and help people better understand and resolve their medical expenses. We're thrilled by the rapid growth in our business and excited to be joined by so many incredible investors."
Medpilot is the latest class of the Cedars-Sinai Accelerator and has helped 350,000 patients to date.