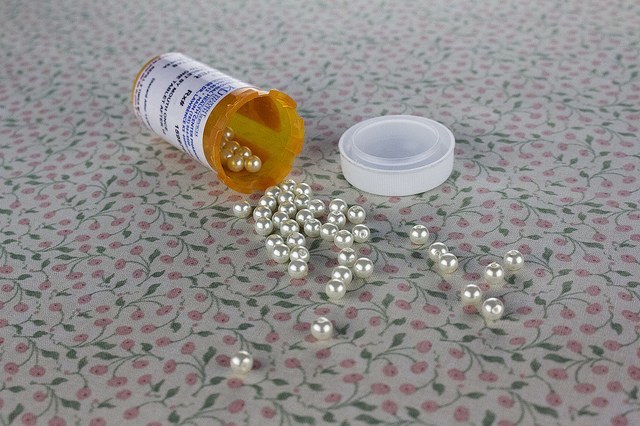 Today, behavioral health is more important than ever. Major news outlets, from The New York Times to The Wall Street Journal, constantly cover the mental health epidemics wracking the nation, be it widespread opioid abuse or the steady, upward creep of suicide and self-harm.
Spurred on by the scope and severity of these societal problems (as well as new legislation passed to address them), the behavioral health sector has grown exponentially. Yet this field is not without its problems: despite favorable regulation, behavioral health is a highly fragmented sector, split between hundreds of competing providers. There are also plenty of unique challenges, be it the difficulty of long-term care and billing or the lack of contracts with insurers.
At the same time, opportunity co-exists alongside adversity. Without a single, established incumbent to dominate the field, there are plenty of openings for driven, innovative entrepreneurs to succeed.
The state of behavioral health today
It seems that the need for behavioral health services will only increase with time. Some experts estimate that close to two million Americans have become dependent on opioids, both in the form of prescription pills and street drugs, while 2016 saw over 63,600 drug overdose deaths. In addition, suicide rates are rising nationwide. Nearly every state, with the exception of Nevada, has seen at least a six percent increase in suicide rates; North Dakota, for instance, has seen a 57 percent increase.
Even before these epidemics reached their peak, Congress had laid the groundwork for a strong response. In 2008, Congress passed the Mental Health Parity and Addiction Equity Act (MHPAEA), the first in a series of laws that would ultimately strengthen the behavioral health sector. Better known as the Parity Act, this legislation stipulated that benefits plans had to cover behavioral health treatment in the same way as other medical conditions–lessening some of the financial hardship and stigma surrounding access to care.
The Affordable Care Act (ACA) only reinforced this. Under the ACA's pre-existing conditions clause, insurers could not take medical conditions into account when approving buyers, calculating premiums, or paying providers. Moreover, children could stay on their parents' health plans until the age of 26; as a result, young adults, who historically suffered from high levels of behavioral health needs but low levels of treatment, benefited greatly. Given that behavioral health conditions, such as substance abuse or depression, are widespread and very costly to treat, this law further increased access to care.
The complicated dance between providers and insurers
Unfortunately, the revolution in patient access has not been followed by similar, drastic changes in treatment and billing. Take CHAPS Academy, a Wisconsin-based provider that closed in early 2018. Despite being in business since 2004, CHAPS cited low reimbursements and high fixed costs. As a small company, CHAPS faced difficulty negotiating good rates with insurers, especially where it concerned long-term care.
CHAPS isn't alone. Across the country, more and more large behavioral health facilities have closed over the past decade, leaving fewer beds available–especially where it concerns long-term care. One 2012 report estimated that the number of psychiatric beds decreased by 14 percent from 2005 to 2010; nationwide, the number was only 50,509 beds–or about 14 beds per 100,000 Americans. In contrast, experts recommend a minimum of 50 beds per 100,000.
Blame insurer contracts–or the lack thereof. In-network providers have the best deal: an ironclad agreement with insurers, with fixed rates for various services. Unfortunately, they're also the exception, not the norm. A 2013 study found that out-of-network provider use was more common in behavioral health than in general healthcare, especially amongst those with private insurance.
Unfortunately, this is by design. Insurers don't publicize their contracts (or even average rates) with providers, nor do they contract with many behavioral health facilities in the first place. In 2015, researchers found that behavioral health was four to six times more likely to be out-of-network than medical or surgical care. To make matters worse, insurers paid mental health specialists 20 percent less than primary care providers–even for the same types of care.
Let's say a patient is admitted into an out-of-network facility that specializes in treating substance use disorder. Assuming that this patient's course of treatment takes six months, the provider will have invested lots of time and care into helping the patient recover. Afterward, when the provider sends a bill to the insurer for $100,000, it's highly unlikely that the insurer will pay the full amount. Instead, they're more likely to pay a small portion (often as low as 10 percent, or $10,000).
This leaves the provider in a tight situation. They will try to recoup the balance from the patient, who is unlikely to have $90,000 (or even a fraction of that amount) available. In my experience, the inability of behavioral health providers to predict reimbursements is one of the key reasons for their failure.
This example may be hypothetical, but the reality it depicts is far too common. Today, insurers continue to limit payouts. Vague language in the Parity Act, especially where it concerns "scope of services," allows insurers to omit key treatments, like long-term care, outpatient treatment, or residential services. Given these circumstances, it's no surprise that up to 47 percent of people in need of behavioral healthcare do not seek treatment, even if they are insured.
Data is the answer
To save struggling providers from going under, we can turn to technology. Let's consider the earlier example where an out of network substance use disorder treatment facility treats a patient for six months and only gets paid a small fraction of what they billed. If there was an application that aggregated up to date historical data across all insurance payers and treatment providers and tracked the average reimbursement rates from all the payers for all the different types of services provided, then the providers could know prior to admitting a patient what they would get reimbursed from the payers for the services they provide and what the patient's responsibility would be.
They could then inform the patient if their insurance would likely not cover most of the expenses and that the patient's responsibility for payment would be very high. This would allow the patient to seek a cheaper alternative (like a provider within their network) and the treatment provider would be able to avoid a situation where they would lose money for treating a patient.
Another problem that is seen commonly in behavioral health facilities is a patient's insurance coverage will lapse while they are in treatment. This is because patients are often treated for long periods of time, as many have serious chronic conditions (such as addictions). Unfortunately, this extended treatment can mean that nobody is paying attention to make sure that the patient's insurance premium payments are up to date.
A helpful application for behavioral health tech would be to monitor the status of a patient's insurance coverage throughout their stay at the facility. A program could, among other things, monitor insurance coverage status so that a provider can catch any lapses. The clinic could then remind the patient to pay their premium during the grace period.
While behavioral health has some unique challenges, these issues are simply the growing pains of a relatively new field. More importantly, with the right data and analysis, behavioral health providers can overcome these obstacles.
Ali Beheshti is the founder and CEO of Zealie, a Revenue Cycle Management company in the behavioral health space. Ali is passionate about transforming behavioral health by creating an influential business that uses data, automation, AI, and other emerging technologies to bring innovation and efficiency to the sector.