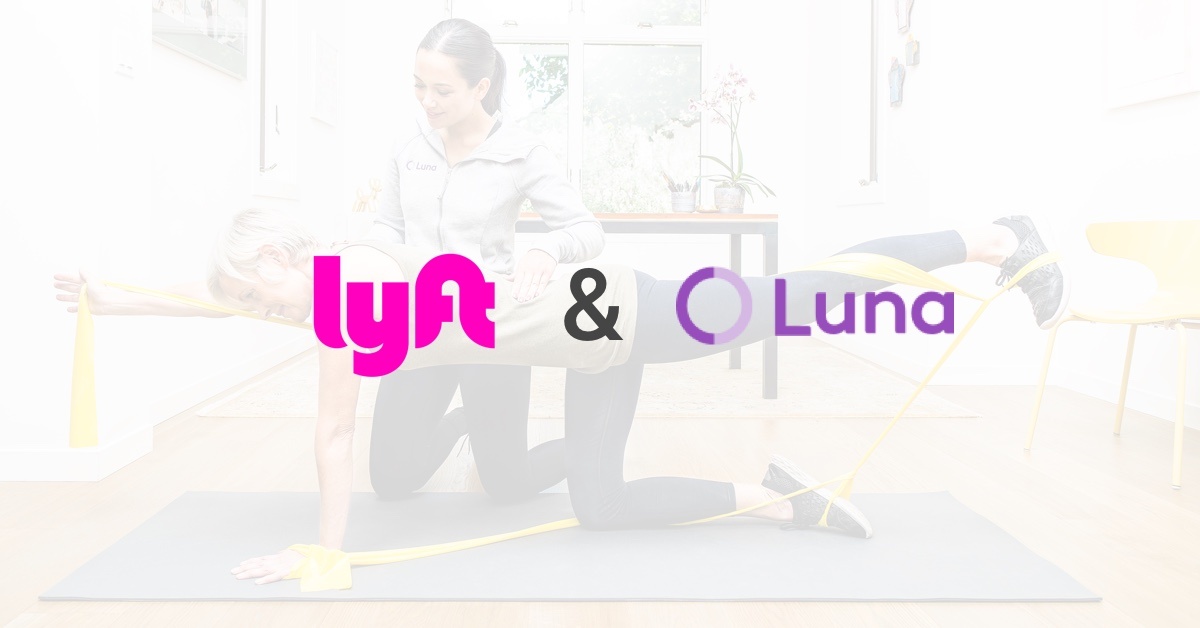 Ridesharing company Lyft today announced a first-of-its-kind partnership with Luna, a Bay Area-based organization that's re-imagining the patient and physical therapist experience by providing state of the art, on-demand care to patients in need. This partnership enables physical therapists in urban areas to focus solely on patient care, at the patient's home, by exclusively leveraging Lyft's rideshare service.
"Imagine a world where the physical therapist completes their patient visit, walks out to a waiting Lyft, and is whisked away seamlessly to the next patient. No waiting, no traffic, no parking, no driving – just superior patient care. Similarly, patients receive exceptional care in the convenience and comfort of their homes," said Luna head of physical therapy services, Palak Shah.
With 70% of patients failing to complete their course of care, making it convenient to commit to physical therapy is essential. That's why Luna therapists see all of their patients at home.
Now, physical therapists who use Luna in urban areas will be provided with up to $500 per month in Lyft credits to travel to their patients. By making it easier to give and receive care, Lyft and Luna are driving faster recoveries for lasting health.
"We're excited to work with Luna, a leading partner in on-demand physical therapy, to provide seamless transportation to therapists on the go," said Gyre Renwick, VP of Lyft Business. "Partnering with Luna to offer a reliable, efficient and affordable mobility solution will not only improve the experience for therapists but will also ensure that patients are able to receive superior care."