Chatbots have become almost commonplace in e-commerce, but they have recently started to emerge in the healthcare sector, as well. Various small companies are currently developing apps and raising venture capital, while some have already launched their chatbots.
What are health chatbots, exactly? Chatbots are services that people interact with through a messenger. Instead of having a conversation with another person, the user talks with a bot that's either powered by basic rules or machine learning. Every chatbot serves a specific purpose — health bots are designed to help with health-related issues.
Health chatbots could potentially provide many different services. They might give the user health-related information. They can help set up appointments and later send reminders for them. While they can't make official diagnoses, if you tell them your symptoms, they can give you a likely diagnosis.
While everyone seems interested in these bots' potential, the tech and medical fields haven't always agreed on how reliable these services are, as well as how much patients should trust them.
Babylon, one of the leading companies in the health chatbot space, said in June that its program beat the average score of human doctors on the Membership of the Royal College of General Practitioners exam.  The Royal College of General Practitioners (RCGP) fired back, saying that no bot can do what a human doctor does and that it had no way to verify the AI company's claim. 
So, how much confidence should we put in health chatbots? They certainly have some limitations compared to human doctors but also provide some benefits, such as the convenience of quick responses. However, the field is also very young, so many of the apps haven't yet undergone rigorous testing.
While chatbots can be useful for preliminary information, it's vital that patients don't try to use them to replace human doctors. They can answer fundamental questions, but patients should always verify the information with a medical professional before taking action or panicking.
6 Leading Healthcare Chatbots to Watch 
Knowing a bit about your options when it comes to health chatbots can help you choose a reliable one and use it correctly. Let's take a look at how dependable six of the leading chatbots are.
1. Sensely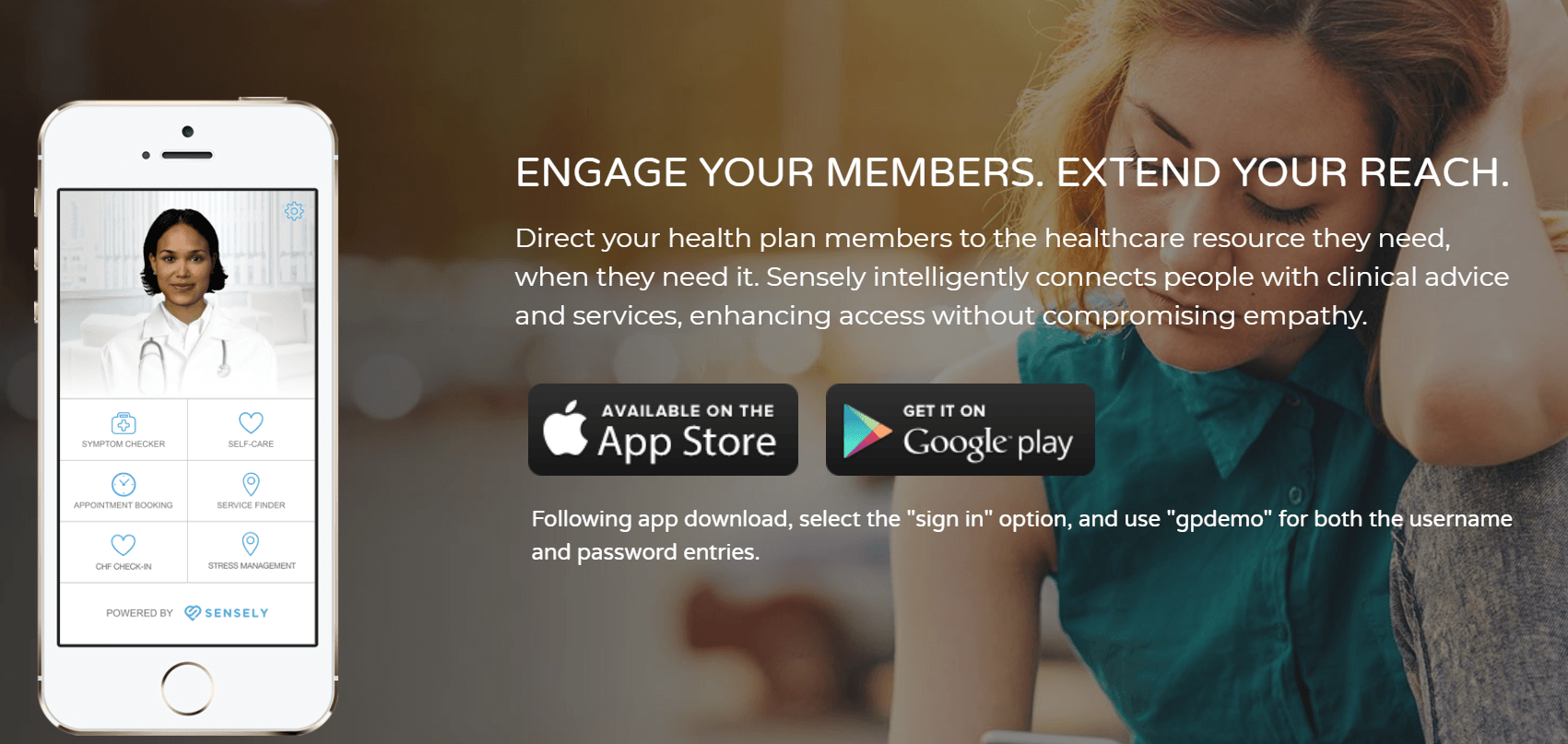 With the Sensely bot, patients can report their symptoms and receive either a referral to a service or self-care advice. One thing that makes Sensely unique is that you can use both speech and text to communicate with it. You can also connect it to Bluetooth-enabled health devices, such as blood pressure monitors and scales.
Sensely has a partnership with the Mayo Clinic for its health information, which is a plus because of the reputation of that organization. It's also gotten a good reception among investors and has raised $11.8 million in funding.
2. Ada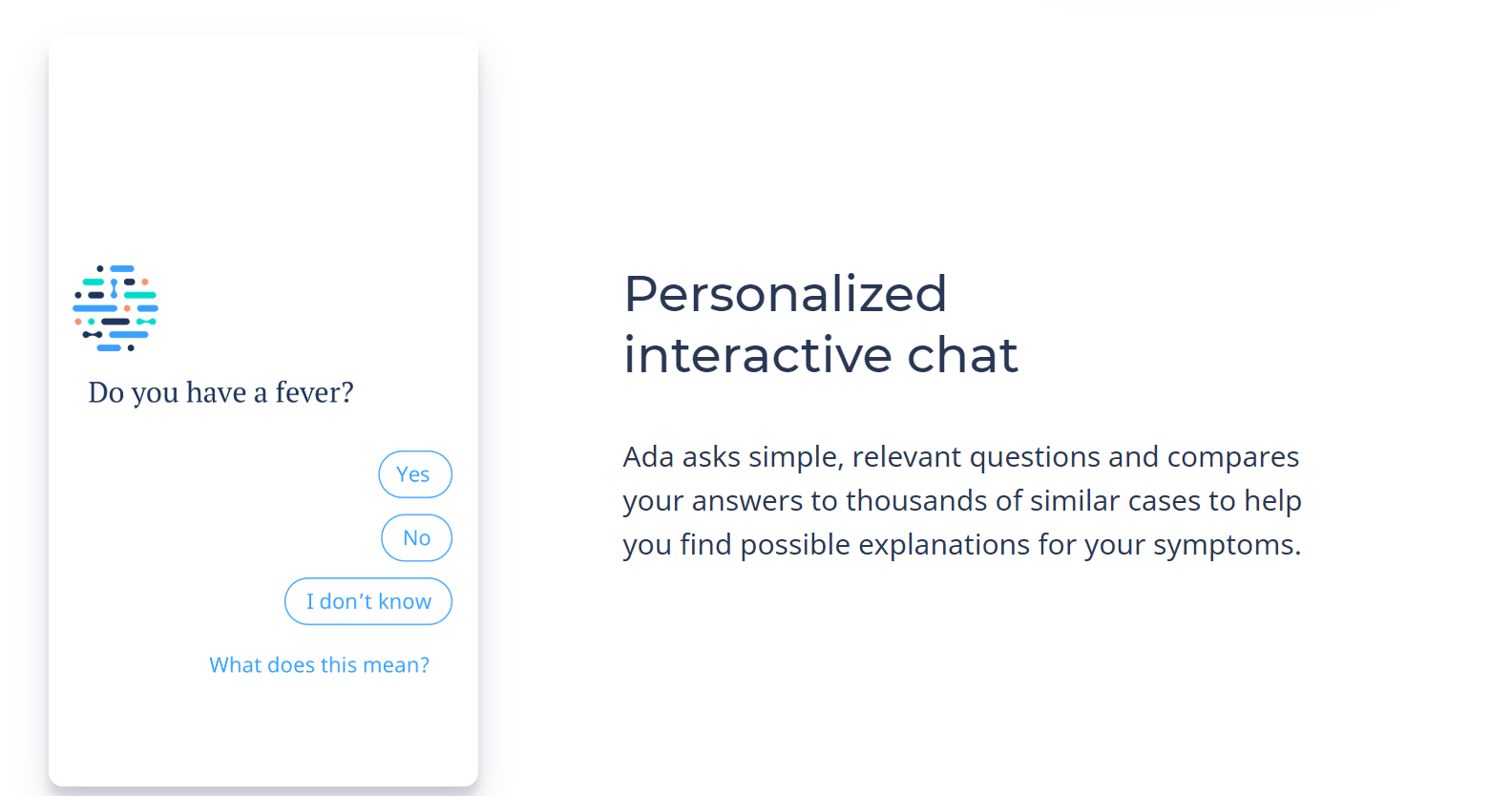 Ada, another leading chatbot, works similarly. You tell the bot your symptoms, and it gives you a possible diagnosis. Then, it will help you book an appointment.
Users seem to think the app is accurate. At the time of writing, it has a rating of 4.8 out of five on iTunes. It also performed well in a test of multiple health bots conducted by Wired. Out of three apps tested, Wired ranked Ada number one.
3. ABBI
ABBI is more of a niche health chatbot, as it deals specifically with medical marijuana. It can provide recommendations on strains and doses, and it uses information from Canna MDs, a group of doctors and marijuana experts.
This app provides a combination of information and entertainment. In addition to medical marijuana recommendations, it can also send you pictures of weed and "stoner thoughts."
However, while ABBI may provide some good introductory information, it's a good idea to validate your research with other medical marijuana professionals, too.
4. Babylon

Babylon provides a symptom checker bot. Via its service GP at Hand, it can also help you book an in-person appointment or video conference appointment with a doctor. Doctors can even prescribe medication after a video appointment. Currently, these features are only available in certain parts of London.  
Wired noted that the symptom checker was the least accurate of the three it reviewed. However, if you use the feature that connects you with real doctors, you're likely to get more accurate, detailed information than you would with any online symptom checker. Babylon also gets good reviews from users.
5. SafeDrugBot
SafeDrugBot is another more specialized service that is unique in that it's meant for doctors to use, rather than patients. This app is designed to give doctors quick access to information about the safety of medications for women who are breastfeeding.
Having a human doctor use the app helps to provide more certainty about arriving at safe outcomes. The company notes that while the app can help provide information, the doctors should always make the final determination based on their knowledge and experience.
6. Florence

Florence is still in beta but has been well-received so far. Over time, it has evolved from a symptom checker into its current form. Today, it focuses on sending reminders to take medications, tracking health information such as weight and mood over time via the manual data input and showing users where health services such as doctor's offices and pharmacies are.
Florence can give you details about medical conditions but doesn't provide medical advice, which reduces worries about inaccurate information.
Health chatbots have some useful features and may help improve some people's access to health information. It's important, though, that patients don't become too reliant on them and still seek the advice and treatment of medical professionals.
Especially as the technology stands now, it can't replace a human doctor. Feel free to download health chatbots and give them a try — just don't use them as your primary care provider.
Kayla Matthews is a health IT and medtech writer whose work has appeared on VentureBeat, The Week, Contagion Live and BioMed Central. To read more posts by Kayla, follow her on Twitter or at ProductivityBytes.com.