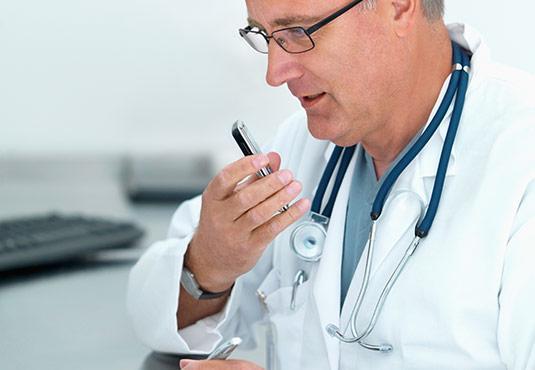 Nuance Communications, Inc., today announced they are expanding the availability of its full suite of conversational AI-powered clinical documentation solutions internationally – now available in countries across Europe, New Zealand, Canada and more. This expansion comes as many countries outside of the U.S. continue to invest in the digitization of their healthcare systems – including increasing electronic health record (EHR) adoption rates and achieving paperless clinical documentation objectives.
Nuance provides solutions catering to those transitioning from paper-based systems. Nuance's conversational AI platform and solutions help clinicians effectively capture patient stories and streamline workflow, while also optimizing the experienced healthcare providers have with technology, freeing them to focus on high-quality patient care and experience.
This expansion news follows an announcement from Nuance last week that Health Quest's flagship hospital, Vassar Brothers Medical Center, had completed a multiyear study on the impact of speech recognition technology on provider documentation in EHR software. The study found that after adopting Nuance's Dragon Medical speech recognition technology, the hospital saw significant improvements in documentation quality, provider satisfaction, workflow, efficiency and reduced medical transcription costs.
Expansion Spotlight – The UK and Canada
As hospitals in the UK are goaled to have their clinical documentation digital, real-time and interoperable by 2020, Nuance will serve as a trusted partner to help with this digital transformation. This rollout has already begun with Nuance's cloud-based, AI-powered Dragon Medical One platform. It provides a personalized experience to support clinicians on-the-go and ease the burden of clinical documentation, providing personalized tools designed for speed, accuracy, and flexibility across the widest range of devices in the industry.
In the UK, where Nuance is already serving more than 100 trusts, Dragon Medical One is securely connected into the NHS England national broadband network. Meeting comprehensive data security standards, Nuance uses Microsoft Azure in the UK to host its UK Cloud Services so that they are highly available and secure 24×7. In the UK the solution portfolio has been expanded to include back-end speech, workflow solutions, mobile dictation, and outsourced transcription.