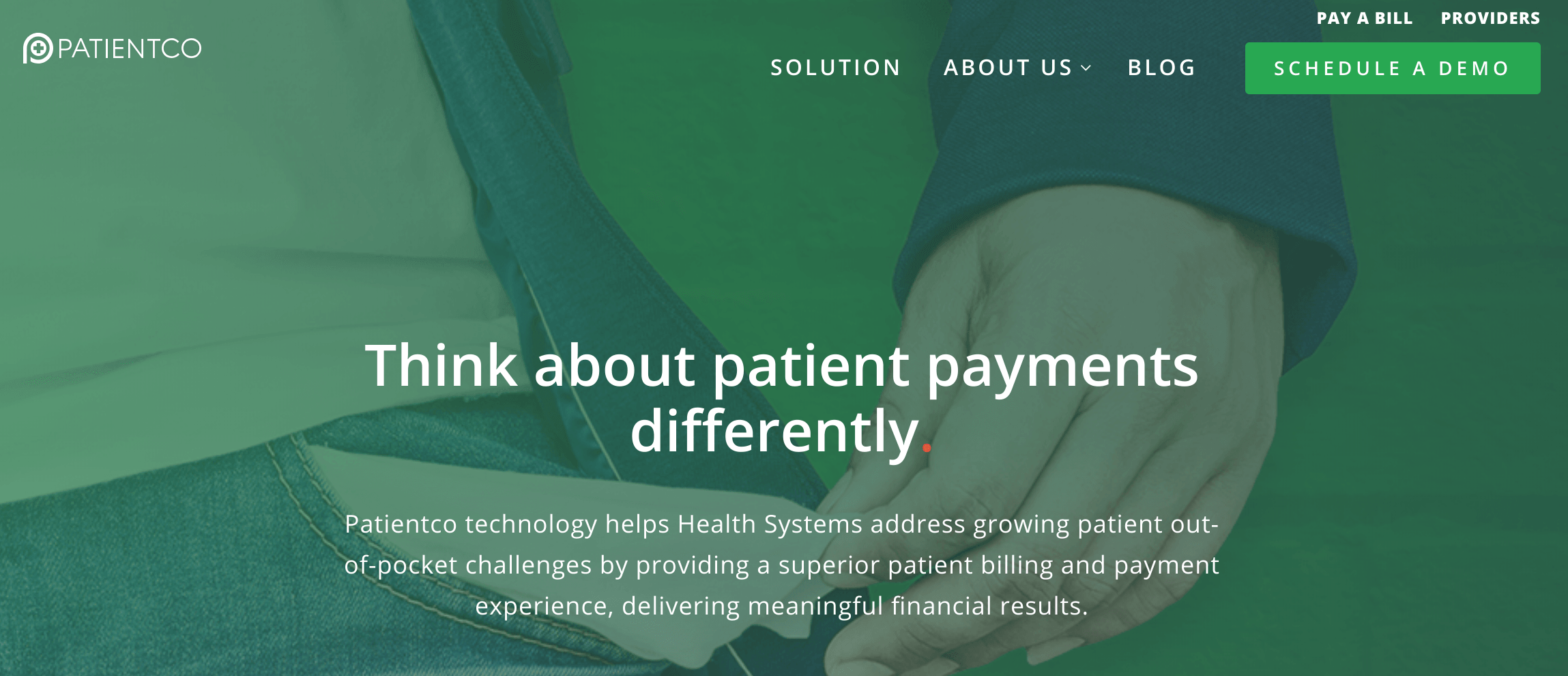 Patientco latest Series B funding fuels expansion of patient billing and payments technology platform focused on creating a smarter patient financial experience
Patientco, an Atlanta, GA-based next-generation patient billing and payments technology company has raised $28 million in Series B funding led by private equity firm Accel-KKR. The round also included participation from BlueCross BlueShield Venture Partners / Sandbox Advantage Fund. Patientco plans to use the funding to accelerate expand sales and marketing throughout the U.S., and fuel continued product innovation of its patient billing and payments platform. To date, the company has raised a total of $31M in funding.
Founded in 2009 by Bird Blitch and Joshua Silver, Patientco goes beyond basic payment processing to connect every patient payment event throughout the enterprise from ambulatory to acute and pre-service to post-adjudication—delivering unrivaled visibility into and control over the patient payment process. The result is improved cash flow, reduced A/R days, cost-saving efficiencies and increased patient and provider satisfaction.
Patientco integrates with a healthcare organizations existing EMR system to provide up-to-date patient balances from across all Health System care settings while user-friendly terminals quickly process secure credit card payments. Patientco clients are seeing their self-service payments grow by as much as 200%.
Other key features of the platform for revenue cycle leader and staff includes:
– EMR integration with Epic, Cerner and Meditech
– Outstanding patient balance prompts
– Compound payment workflows
– Payment plan enrollment and automation
– Real-time POS collection dashboards
– End-of-shift reconciliation tools
– Cloud-based EMV terminals with vP2PE
– Holistic patient payment reporting
– Friendly US-based support
Managers and staff now have the tools to influence and improve point-of-service ("POS") patient payments by as much as 30%.
For patients, Patientco provides print statements, email and SMS text notifications, eBills, online bill pay, stored payment methods, self-service payment plans, automated pay-by-phone system and provider-sponsored consumer financing enrollment. Key clients for Patientco include UAB Health System, Northside Hospital, Centegra Health System, Houston Healthcare and others.
"We are solving for an unprecedented affordability crisis in healthcare," said Bird Blitch, co-founder and CEO of Patientco. "Health Systems have an opportunity to create a superior patient financial experience by leveraging smarter technology which turns patient payments into an economic growth engine. We are excited to partner with Accel-KKR to continue our growth and help more health systems solve this complex challenge."