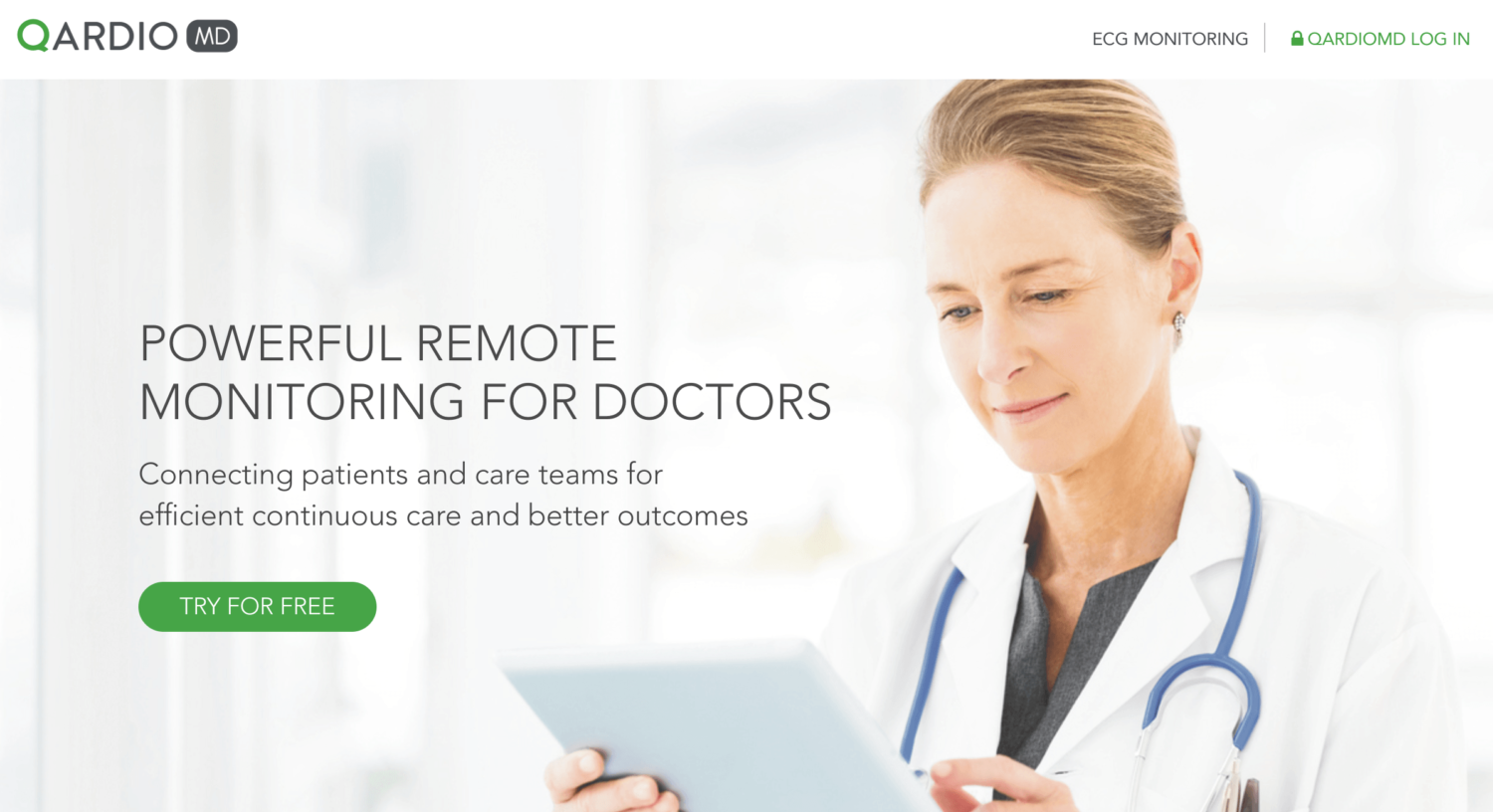 Qardio, today announced it has remote monitoring platform, QardioMD is integrated with Greenway Health's electronic health record (EHR) and practice management solutions. QardioMD platform offers Qardio's medical grade products and remote monitoring solutions to doctors, to help manage their patients' health more efficiently while making billing for such care easier. The QardioMD remote monitoring solution is available to Greenway Health doctors via Greenway Marketplace at www.greenwayhealth.com/marketplace/qardiomd.
Qardio's products include: QardioArm, our connected blood pressure monitor, QardioBase, a smart scale and body analyzer and QardioCore, a first of its kind wearable ECG monitor that records 20 million data points – all without wires and patches.
Addressing the growing market needs, Greenway Health doctors can now utilize the QardioMD platform in conjunction with their EHR system, and have their patient data and files seamlessly synced between both platforms. As a part of the solution, doctors can provide their patients with Qardio's medical-grade products such as wireless blood pressure monitors and smart scales and body analyzers, so patients can easily be monitored outside the doctor's office. This new integration gives Greenway doctors an opportunity to grow their practices and revenues, and offer better care.
QardioMD platform increases practice efficiency by reducing routine visits, adding contextual patient health data to drive better health outcomes, and supporting preventative and chronic care management reimbursable under new CPT codes.
"The QardioMD remote monitoring solution is part of our commitment to preventative health and is a revolutionary tool to help doctors using the Greenway platforms to work more efficiently, grow their practices and offer better care. Doctors get faster and more efficient access to remote monitoring that fits easily in their daily workflow." said Martina Janeckova, VP of Business Development. "Moreover, with new CPT 99091 code now reimbursing doctors for remote care, doctors get paid for working smarter too."