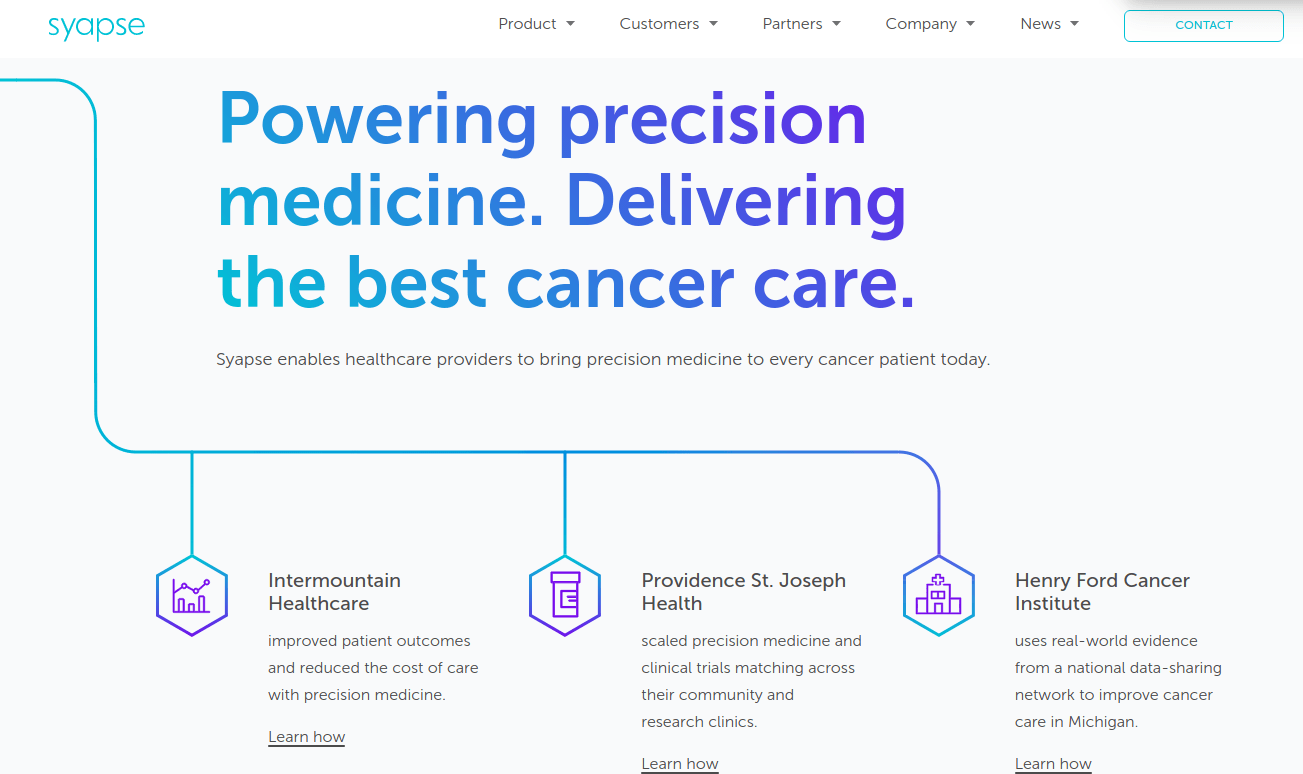 Syapse, a San Francisco, CA-based precision medicine company, announced today the formation of the Syapse Precision Medicine Council, a group of oncology, operations, and research leaders from health systems dedicated to advancing precision oncology adoption through sharing best practices.
Inaugural members include Henry Ford Health System, Catholic Health Initiatives and Dignity Health (the Precision Medicine Alliance), Providence St. Joseph Health, Aurora Health Care, and the University of Miami Health System. These health systems represent a wide range of communities from around the United States with diverse care needs. Syapse customers who join the network in the summer of 2018 will be eligible to join the Council's fall event, space permitting. Each year, Syapse and members of the Precision Medicine Council will convene to share strategies and insights for growing precision medicine programs in the community setting. Syapse will host the inaugural event October 18-20 in San Francisco.
Leading health systems are increasingly adopting precision medicine to provide better cancer care. With precision medicine, physicians can deliver personalized treatments based on a patient's clinical and genomic profile, an approach that has been shown to improve patient outcomes, lower costs, and increase efficiency.
Health systems that partner with Syapse have access to the Syapse software platform, data sharing network, and the benefits of our industry partnerships. New Syapse partners will also have the opportunity to join the Syapse Precision Medicine Council to connect with other leading health systems with more advanced precision medicine programs.
"Oncologists and administrators know that collaboration is vital in bringing research to and making the best treatment decisions for patients," said Damon Hostin, CEO of the Precision Medicine Alliance (PMA). "PMA recognizes that health systems can learn from like-minded peers across the country. I'm excited to join the Syapse Council and meet with other members this fall to share information about developing precision medicine programs that ensure access and opportunity to those we serve."