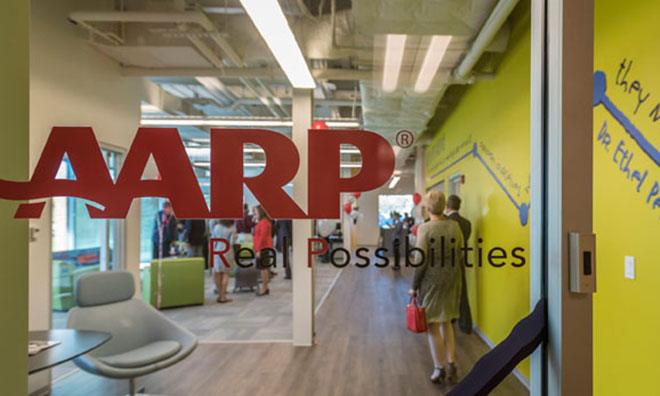 AARP announced its collaboration with three healthcare startups in its "champion" role in PULSE@MassChallenge, a digital health accelerator.  As part of its participation, AARP is working with three Massachusetts-based companies focused on advancing healthcare and improving patient wellbeing: Folia Health, Inc., Orbita, Inc., Pillo Health.
Earlier this year, 32 finalist startups from over 500 applicants entered the 2018 PULSE@MassChallenge accelerator program. The startups selected to participate in PULSE@MassChallenge are top digital health startups from around the world that have raised less than $5 million in funding and have generated less than $5 million in revenue.
"As we work to provide innovative solutions for people 50-plus we seek to collaborate with like-minded innovators who are focused on solving today's healthcare challenges," said Andy Miller, senior vice president of innovation and product development at AARP. "Folia Health, Orbita and Pillo are focusing on some of the biggest health issues of our day, including diabetes management, remote patient monitoring and social isolation. With 10,000 people turning 65 each day, these technology solutions align well with AARP's social mission to empower people to choose how they live as they age and we are encouraged by the work we've done together so far."
Through the PULSE@MassChallenge program, AARP has worked with the three companies to identify areas of opportunity for collaboration:
FOLIA:  AARP is engaging with Folia Health, a startup that develops web and mobile tools to enable caregivers to capture daily observations and record this data by answering simple, personalized multiple choice questions that can be easily shared with the patient's doctor to improve health outcomes. The goal of this project is understand how the product may best meet the needs of the 50-plus diabetic caregiver and diabetic population.
ORBITA:  The Orbita voice experience management platform leverages next-generation voice assistant and AI technologies to make it easier for devices to communicate with people in natural language to improve remote patient monitoring, education, care coordination, and research. AARP and Orbita are studying solutions that utilize voice to streamline care coordination and also to reduce social isolation, particularly related to the 50-plus population.
PILLO:  AARP and Pillo are collaborating to study the needs of newly diagnosed patients with Type 2 Diabetes (T2D) and the impact of a diabetes management solution delivered into the home via Pillo, the first intelligent healthcare assistant for the home. This in-home companion robot and voice-first countertop device leverages voice and health data to guide users on medication and care plan adherence while connecting individuals with caregivers and family member