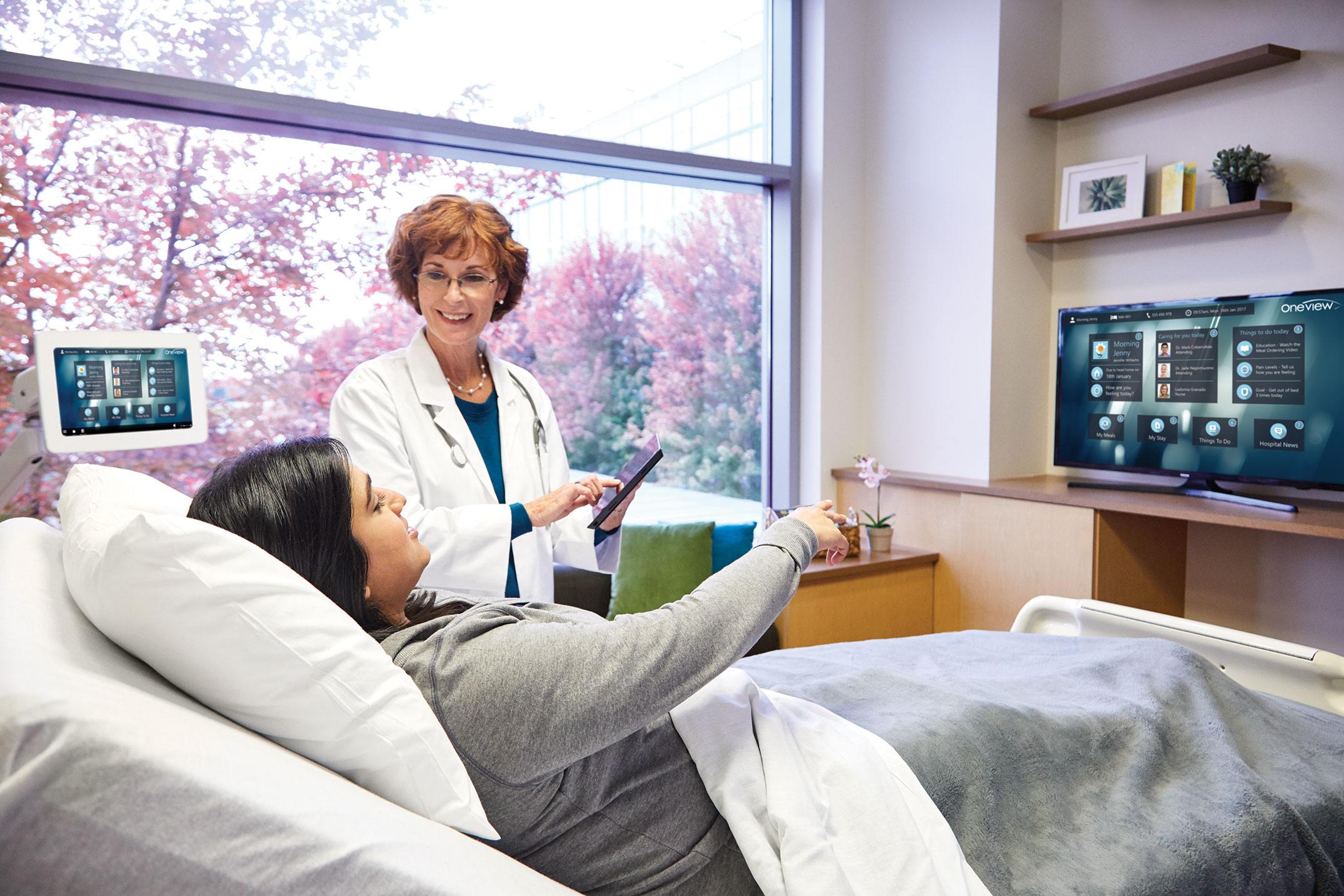 Oneview Healthcare, PLC ("Oneview"), a global leader in patient experience, today announced an expansion in their global footprint by signing a new contract with Bumrungrad International Hospital ("Bumrungrad") in Bangkok, Thailand. The new three-year contract involves deploying the Oneview solution in 497 beds and 110 digital signage locations at Bumrungrad's flagship hospital at Sukhumvit 3 in Bangkok. 
In addition, an existing Oneview customer, Mediclinic Middle East in the UAE, (part of Mediclinic International PLC, a private healthcare company with operations in Southern Africa, Switzerland and the United Arab Emirates), has signed a new agreement to deploy the Oneview inpatient solution at the new Mediclinic Parkview Hospital to enhance patient entertainment and engagement. The new AED680 million hospital is expected to open to the public in October 2018 and will employ 700 staff, offering inpatient and outpatient services across a full range of medical disciplines as well as an A&E, ICU, NICU, maternity, rehabilitation and physiotherapy facilities. The Oneview solution will be deployed across all 168 patient rooms and 144 digital signage locations.
Oneview provides interactive healthcare technologies for patients, families and caregivers. Weaving a facility's existing disparate systems (ADT, EMR, PAS, dietary, alert management and more) into a single seamless platform, the solution enables healthcare facilities to engage patients in meaningful ways, improve communication, and streamline clinical workflows.