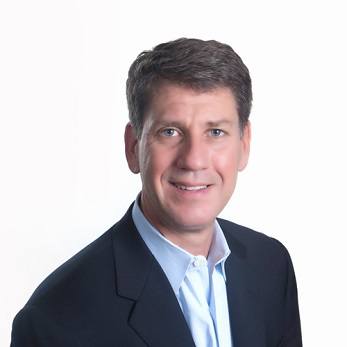 The waiting room is full, there is a line forming in front of the scheduling desk, new patient information has to be collected, patients' records must be updated, and appointments need to be rescheduled. The patient intake process, particularly for new patients, can be time-consuming and arduous for administrative staff.
One of the most effective ways to reduce staff's workload, while speeding up the patient intake process, is with automated mobile-first messaging strategies. This approach provides significant efficiency boosts for many tasks, including appointment alerts, offsite check-ins, completion of paperwork such as consent forms or intake forms prior to an appointment, and reduces strain on administrative staff.
Mobile Messaging vs. Online Patient Portals
Many healthcare organizations rely on patient portals to engage their patients. The challenge, however, is that patient portals have just a 29 percent adoption rate nationally. These low rates may simply reflect that patients are unaware of these online services via portals, but patients may also be unable or unwilling to access these platforms.
Despite the cause of these barriers, this low adoption rate makes portals impractical for contacting patients quickly and relaying important information. By utilizing the immediacy (and automation potential) of texting, clinical staff is able to receive confirmation from patients so that they no longer have to send multiple alerts through patient portals or make several phone calls to contact a patient. For immediate, time-sensitive communication regarding appointment times and reminders, staff must have access to mobile technologies that patients are willing to turn to when they are needed most.
Aside from the immediacy and popularity of smartphones, mobile strategies can streamline the communication process for a healthcare organization's staff. Mobile tools make it possible to store communication templates, save contact information to reach patients and approved family  caregivers quickly, create custom surveys to gauge patient satisfaction, and offer a variety of other customizable features. By implementing these tools, providers can communicate quickly and easily with patients using a secure messaging platform.
Save Time and Reduce Data Entry Errors
Electronic patient intake forms give patients the option of providing patient health histories and other medical information (e.g. information about medications the patient is currently taking)  when it is most convenient for them and via their mobile device. By allowing patients to securely complete intake forms prior to an appointment, they have time to accurately track and log their medications. This process gives patients time to verify their health histories, consulting documentation or past physicians to confirm information.
Online forms are also tremendously valuable in saving staff time as they eliminate the need to transcribe data, scan, and securely store or dispose of files. By eliminating the transcription process, the likelihood of errors resulting from data entry is reduced. This is an important factor considering that inaccurate data entry was found to be one of the leading causes of medication errors in a study conducted by the U.S. Pharmacopeia. Reducing the likelihood of errors while increasing efficiency for staff and patients is a tremendous benefit of adopting mobile technologies.
Reduce Last Minute Cancellations And No-Shows
Automating reminders about upcoming appointments and giving patients the option of canceling or rescheduling via a mobile device creates more flexibility for patients. Not only does this benefit patients, but it also reduces costs associated with missed appointments. No-shows are estimated to cost the healthcare industry $150 billion dollars annually, reducing the number of missed appointments can improve bottom lines while allowing physicians to accommodate more patients.
Remind Patients What They Need To Bring to Encounters – Or How They Need to Prepare
Patients are responsible for bringing a number of items to encounters including insurance cards, ID cards, a copay, or any medications that they may be taking. Oftentimes patients must also follow specific preparation instructions, such as fasting, in order to ensure they are prepared for their visit. Mobile technologies and platforms set up with encounter-specific business rules can automatically send these reminders and instructions at precisely the right time prior to the encounter. Communicating this information directly to the patient's mobile device increases preparedness and reduces avoidable delays and cancellations.
Connecting with patients using mobile messaging is an efficient way to send patients vital reminders, reduce errors resulting from inaccurate intake forms, decrease no-show rates, and add a layer of convenience for a mobile generation. A mobile-driven patient intake process can be implemented and tailored to almost any process or intake strategy to promote efficiency and allow staff to focus on patient care. The versatility and immediacy of a text-based strategy makes it ideal for those looking to improve provider-patient communication and the overall patient experience.
Ken Saitow is the President and CEO of CareWire, a comprehensive mobile communication platform that drives healthcare consumer engagement and activation throughout the continuum of care. Saitow has held operational and strategic leadership positions for a number of premier healthcare consulting firms, including Managing Director in Huron Consulting Group's Healthcare Practice. He was also an owner of Stockamp & Associates Inc. and a partner within the Global Health Services Practice at Accenture.