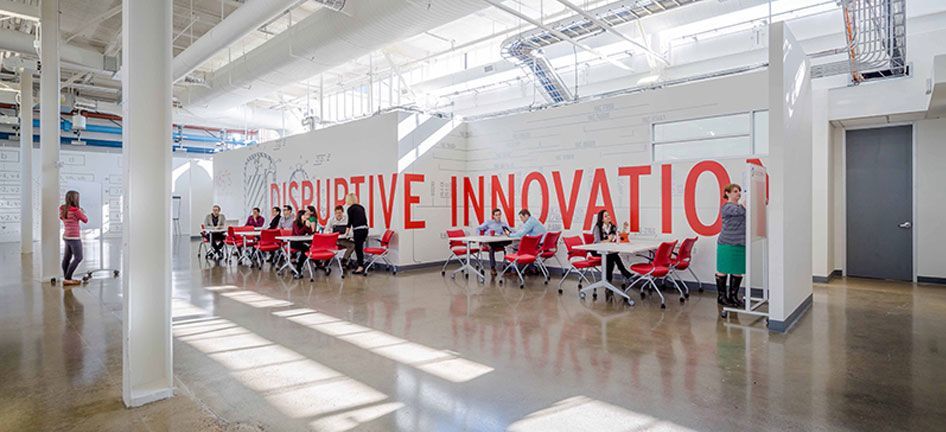 On Thursday, the Texas Medical Center (TMCx ) Innovation Institute hosted showcased its fourth class of 21 digital health startups at TMCx Demo Day. The current TMCx class includes startups focused on addressing problem in key healthcare areas, including artificial intelligence, medication management, health care process improvement, remote care and behavior/neurological health.
Housed in a 100,000-square-foot, state-of-the-art facility, the Texas Medical Center's accelerator program is designed to catapult the development of early-stage life science and digital health startups. TMCx provides entrepreneurs the essential resources for growth including office and meeting space, training curriculum and an extensive advisor network comprised of business and legal experts, health care professionals, executives and investors.
In fall 2016, more than 300 companies competed for acceptance into TMCx, and almost 20 percent of those startups hailed from Silicon Valley, Calif. The fourth class of companies also includes three Australian companies from the TMC's new BioBridge health technology startup exchange program designed to create a global health ecosystem linking the United States and Australia.
The four-month has been successful for the selected startups landing 82 pilots, contracts, agreements or strategic partnerships started or completed; and raising more than $44 million in funding.
Here is a look at TMCx's fourth class of digital health startups:
Arterys (San Francisco) – Automated, intelligent software that unleashes real-world clinical data to make imaging more accurate and data driven.
Babyscripts (Washington, D.C.) – Remote monitoring to better identify high-risk pregnancies.
CNSDose (Melbourne, Australia) – Genomic solution to fast-track finding the right antidepressant.
ConsultLink (Houston) – Mobile workspace for care-team members to streamline and improve patient care.
DOT (Ottawa, Canada) – Precise and effective wearable consumer devices that diagnose and treat neurobehavioral disorders.
Glidian (Palo Alto, Calif.) – Electronic portal streamlining prior authorizations for medications and procedures.
Healthcoin (Portland, Ore.) – Block chain-based incentives and data platform for diabetes prevention.
InContext Reporting (Houston) – Quality management and clinical decision support tools powered by cognitive computing.
Insight Rx (San Francisco) – Quantitative pharmacology and machine learning enabled precision medicine platform.
Lantern (San Francisco) – Revolutionizing the delivery and efficacy of mental health services.
M&S Biotics (Scranton, Pa.) – Artificial Intelligence and RFID technology improve resource utilization and efficiency.
ManageUP PRM (Santa Clara, Calif.) – Communication and collaboration solution to improve the ability to deliver quality patient care.
Medable (Palo Alto, Calif.) – Fast path to mobile for clinical care and medical research.
Medifies (San Francisco) – Helping health providers communicate with families of patients in their care.
NeuroLex Laboratories (Atlanta) – Voice analysis platform to detect health conditions before advanced symptoms appear.
Personify Care (Adelaide, Australia) – Mobile platform enabling clinical teams to monitor patient recovery beyond the hospital stay.
Psious (Barcelona, Spain) – Virtual reality immersion therapy for mental health disorders.
SensorRx (Houston) – Patient-centered application to improve outcomes for migraine sufferers.
Stroll Health (San Francisco) – Electronic Health Record-integrated referral platform.
Vios Medical (Minneapolis and Bangalore, India) – Patient management information systems focusing on clinical workflow automation and remote patient care services.
Ward Medication Management (Melbourne, Australia) – Decision support analytics engine providing evidence-based prescribing recommendations.
"We are blown away by this cohort's progress and the traction these startups are getting with the 21 hospitals within the Texas Medical Center," said Erik Halvorsen, Ph.D., director of the TMC Innovation Institute in a statement. "The fourth class of companies has raised more VC funding than any previous class, and many of these companies are graduating today with agreements in place to test their products and applications at TMC hospitals. The TMCx accelerator lowers the barriers of access to hospital stakeholders and decisionmakers, and there's no question this class is poised for enormous success in making it to market."