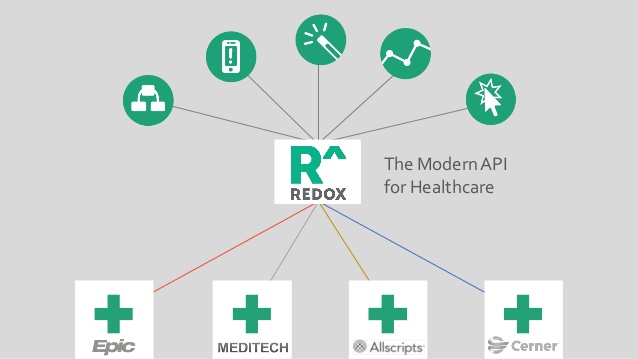 Redox, an EHR integration API platform for developers and healthcare organizations has received $1 million in strategic follow-on funding from Intermountain Innovation Fund, a strategic investment vehicle of Intermountain Healthcare. The additional $1 million closes the company's Series B round to $10 million. 
The Intermountain Healthcare Innovation Fund is managed by Healthbox , a platform for healthcare innovation and entrepreneurship that works with healthcare organizations to advance their innovation strategy. Intermountain initially recognized the need for a modern API integration platform when it first invited Redox to take part in its 2015 Healthbox Studio program. Since then, Redox has connected digital health apps to nearly 100 health systems across the country.
As part of the strategic investment, Redox will work with Intermountain as they adopt digital health solutions that integrate with their EHR. Additionally, Intermountain has developed many applications in-house, such as their Rehab Outcomes Management System (ROMS®). Redox will become a part of Intermountain's commercialization strategy as they deploy these solutions with other health systems.
"Redox is quickly becoming a standard in application interoperability," adds Vivek Reddy, Chief Health Information Officer of Intermountain Healthcare in a statement. "Their platform has evolved into the largest network of enterprise healthcare applications with the ability to scale innovations across large health systems like ours."
Typically, sharing patient data across systems is a complex, manual and time-consuming process. Founded in 2014 by former Epic Systems employees engineers, Redox integrates with all major EHR systems by connecting to existing health system infrastructure, significantly reducing implementation time by eliminating the need to account and configure for system variance. The API platform also enables app to push and pull patient data to and from the EHR, creating an expanded, more cohesive record of a patient's health. As a result, Redox customers experience less disruption, see faster patient continuity of care benefits, and realize a quicker return on their investment.
"We are thrilled to welcome the Intermountain Healthcare Innovation Fund as a strategic investor," said Luke Bonney, CEO of Redox in a statement. "Intermountain is a leading innovator in healthcare technology and Redox is proud to help continue that legacy."