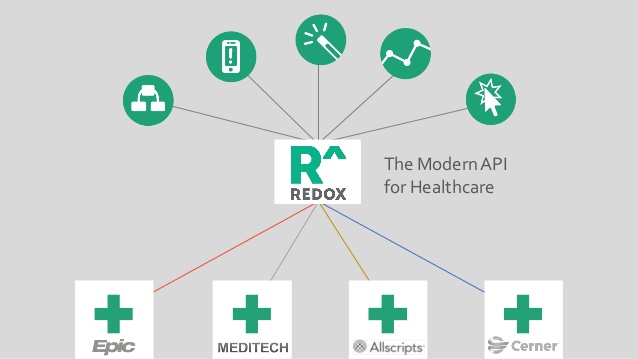 Redox, an EHR integration API platform for developers and healthcare organizations has raised $9 million in Series B funding led by RRE Ventures with participation from existing investors .406 Ventures, HealthX Ventures, and Flybridge Capital Partners. The Madison, WI-based company plans to utilize the latest round of funding to accelerate its product roadmap along the way to building the industry standard platform for seamless interoperability between health technology developers and health systems.
Typically, sharing patient data across systems is a complex, manual and time-consuming process. Founded in 2014 by former Epic Systems employees engineers, Redox integrates with all major EHR systems by connecting to existing health system infrastructure, significantly reducing implementation time by eliminating the need to account and configure for system variance. The API platform also enables app to push and pull patient data to and from the EHR, creating an expanded, more cohesive record of a patient's health. As a result, Redox customers experience less disruption, see faster patient continuity of care benefits, and realize a quicker return on their investment.
"We founded Redox around the idea that a networked approach is the only scalable way to achieve the promise of full interoperability." said Luke Bonney, CEO and co-founder of Redox in a statement. "We view it as our mission to help the industry break the habit of building point-to-point connections that are expensive, unreliable, and ultimately exacerbate the problem. Rather, our interoperable network becomes more efficient with each node we add. While we support various healthcare data standardization initiatives, we don't think our clients should have to wait for these new standards to mature when, today, Redox can unlock the potential that full interoperability brings."
To date, more than 120 apps currently use Redox's integration platform including care coordination, telehealth, medication adherence, patient engagement, chronic care, and disease management solutions. The Redox network has grown significantly over the past year processing over 600,000 clinical messages per day.