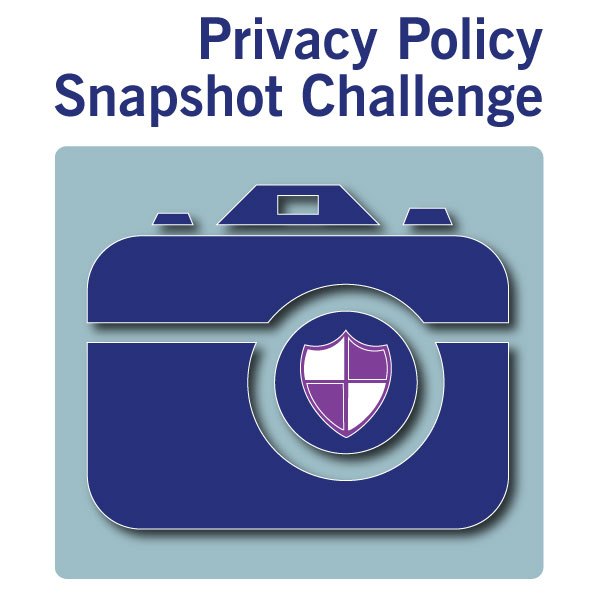 The HHS has issued a call for designers, developers, and health data privacy experts to create an online Model Privacy Notice (MPN) generator. The Privacy Policy Snapshot Challenge will award up to $20k to the creators of the best MPN generator that produces a customizable MPN for health technology developers.
Challenge Overview & Background
The Privacy Policy Snapshot Challenge leverages updated content developed recently by ONC, with feedback from OCR, FTC, and other private and public stakeholders.  The Privacy Policy Snapshot Challenge provides an award to the creators of the best MPN generator that produces a customizable MPN for health technology developers.
The MPN is a voluntary, openly available resource designed to help health technology developers who collect digital health data clearly convey information about their privacy and security policies to their users. Similar to a nutrition facts label, the MPN provides a snapshot of a product's existing privacy practices, encouraging transparency and helping consumers make informed choices when selecting products. Submissions will provide the code for an open source, web-based tool that allows health technology developers who collect digital health data to generate a customized privacy notice.
The MPN generator must be able to produce privacy notices that adhere to the MPN content yet provide for customization by a health technology developer. The code for the web-based generator must be posted to GitHub and be available through the open source MIT License 1.0 such that any app developer can implement and use it.
Judging Criteria for MPN
• Accurate use of MPN content, including appropriate modification of flexible language and no deviation from standardized language.
• Use and demonstration of best practices in developing and presenting web content for consumption, including consumer testing, web design, and accessibility, as exemplified in the resources provided above.
• Visual appeal of the generated MPN.
• Ease of use for a developer to implement and use the MPN generator, including ability to customize the MPN.
Submission Requirements
Submitters must submit the following through the challenge webpage:
– Framework, library, or plugin file(s) for the MPN generator.
– ReadMe file that documents usage and installation instructions and system requirements (including supported browsers).
– Link to a demo webpage of the MPN generator.
– Slide deck of no more than ten slides that describes how the submission functions, addresses the application requirements, and includes evidence of consumer testing of the customizable MPN with a minimum of five people.
– Video demo (five minute maximum) showing implementation and use of the MPN generator and creation of the customizable MPN, and may also address consumer testing.
– Link to a Github Repository that includes the submission elements above. Submitters can make the Repository private so that their code is not out in the open during the submission and review phase, but are required to make it public if designated as challenge winners.
The contest is open through April 10, 2017. Winning submissions will receive:
– First place: $20,000
– Second place: $10,000
– Third place: $5,000